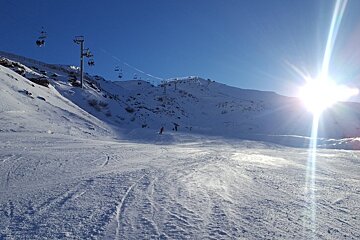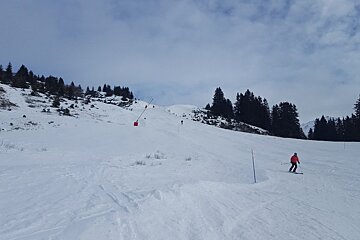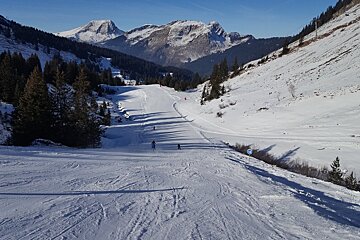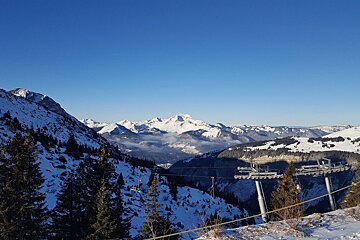 Snow just keeps coming in the Portes Du Soleil
Heavy snowfall in the past week has made a huge difference
Following the driest start to winter since 1991 things around the Portes Du Soleil have changed dramatically in the past week. Between twenty centimetres (at the base) and fifty centimetres (at the summit) have fallen in the past week in Avoriaz and conditions have improved significantly.
The pistes are now generally in an excellent condition with the new snow topping up the artificial snow that had previously made up the extent of the skiing.
In Morzine, Nyon is now open for skiing with six out of fourteen pistes and three out of eight lifts open, as well as three out of nine pistes and two out of three lifts in Chamossiere. The Pleney is also showing an improvement with seven out of seventeen runs open and eight out of ten lifts operating. However, Super Morzine is still only open for pedestrians and cross country skiing. This means that in order to access Avoriaz and the wider Portes Du Soleil area it is still necessary to head to Prodains or Ardent.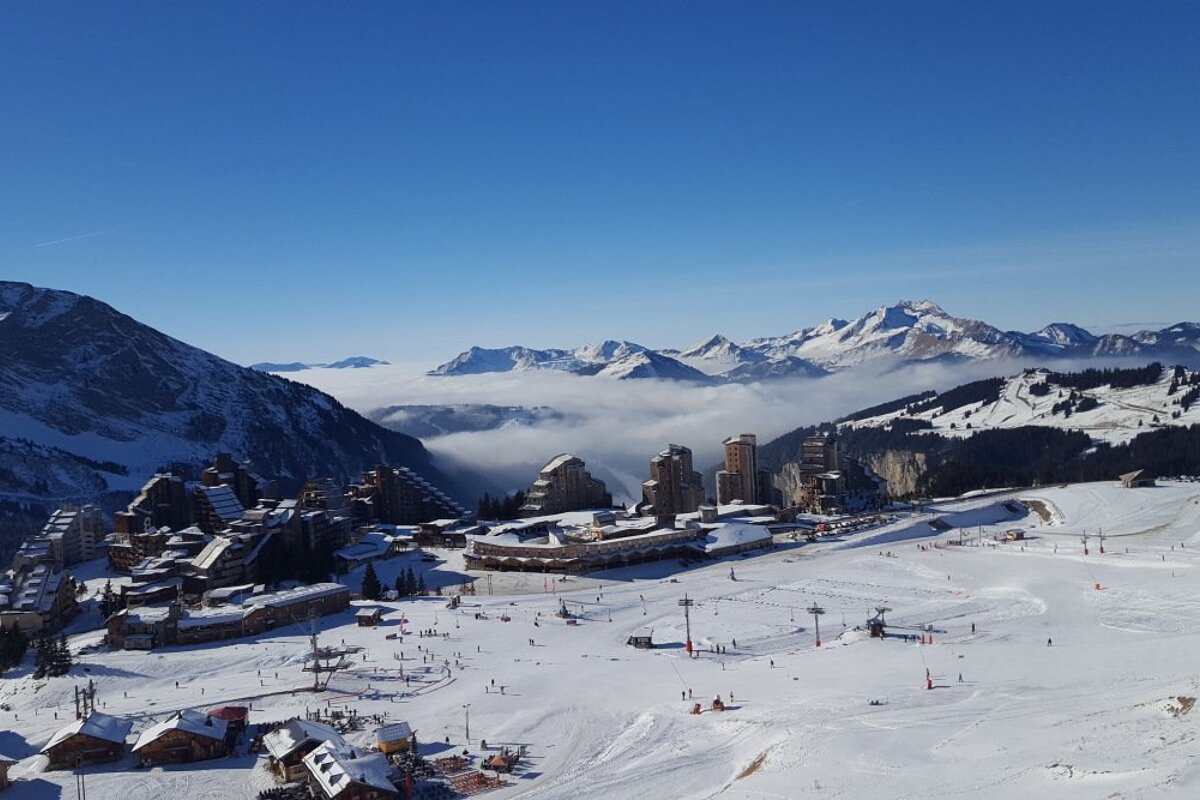 Over in Les Gets eight out of fifty pistes are open and ten out of twenty eight lifts.
In Avoriaz there is still only a partial opening in the Arare sector with five out of eight lifts running and four out of fourteen pistes open. It is now possible to ski all the way to the bottom of the Prodains but not much is open.
The Chavanette area continues to do well due to its altitude with three out of five lifts open - only the two drag lifts at the bottom remain closed. Seven out of eleven pistes are now open.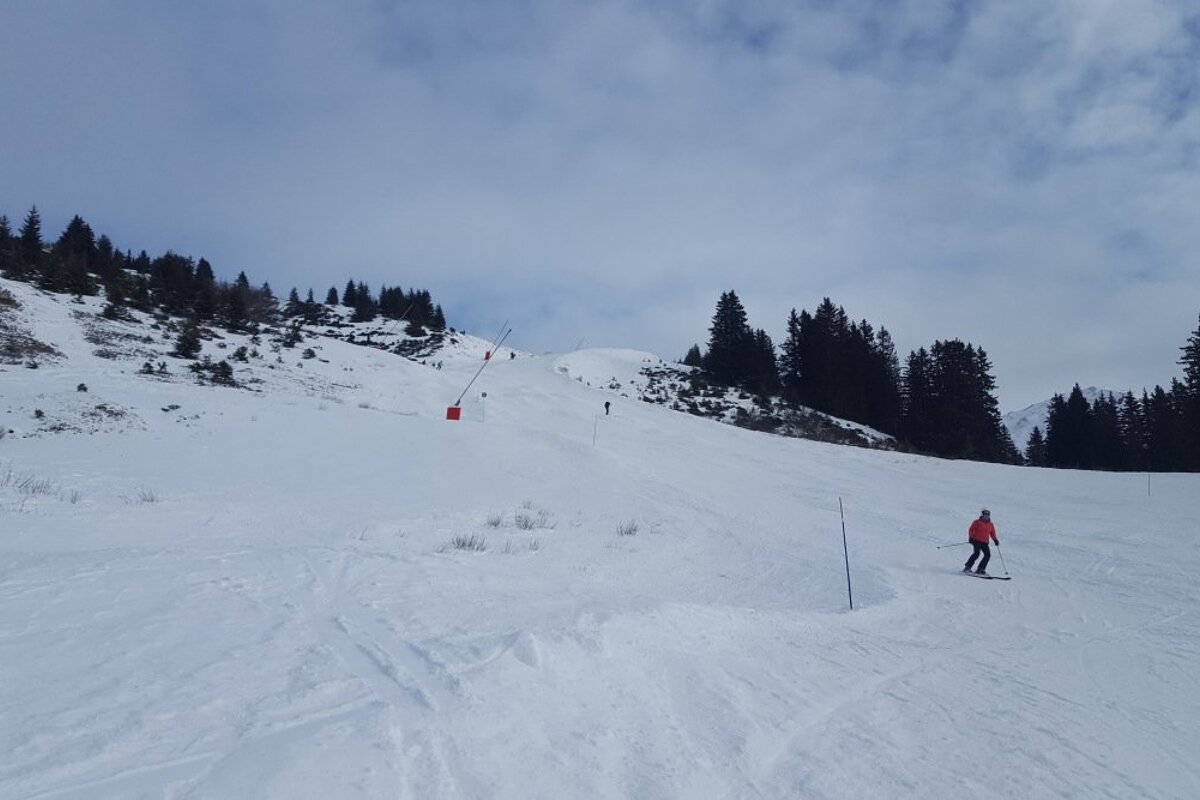 In Lindarets all eight lifts are now open and eleven out of eighteen pistes are open.
In Chatel sixteen out of seventy three pistes are open and twenty three out of sixty one lifts.
The best skiing remains in the higher areas of Fornet as well as the Linga area heading over towards Chatel. Lindarets is also currently in good condition. There are still occasional patches of ice to be found but these are becoming much less common. The slopes are generally quiet following the departure of the new year crowds.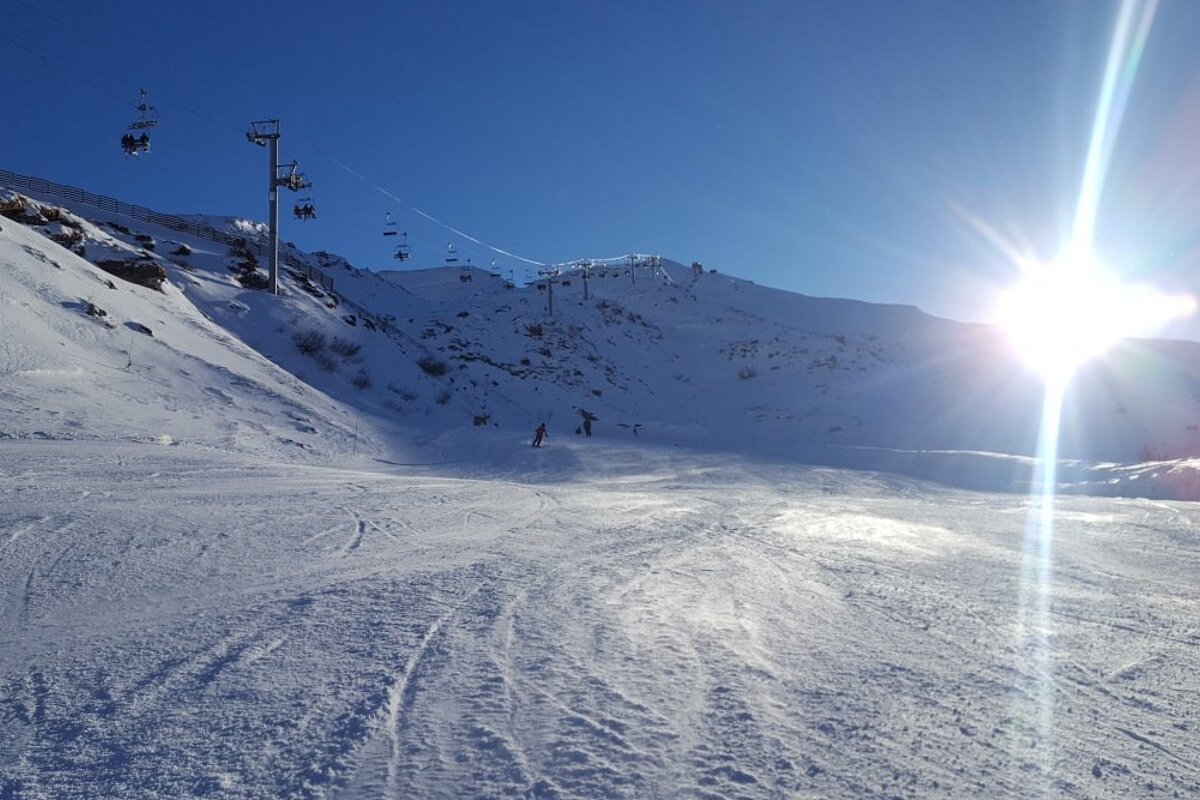 The current forecast is predicting a continued light snowfall for the next few days with a heavier snowfall at the weekend. Hopefully this will be enough to make some off-piste skiing possible.
It is currently snowing heavily in Geneva, so there is a possibility that there may be disruptions to flights over the next few days, so anyone travelling this weekend should be prepared for possible longer transfer times too. It will be worth the inconvenience though, if we get plenty of snow!
Location