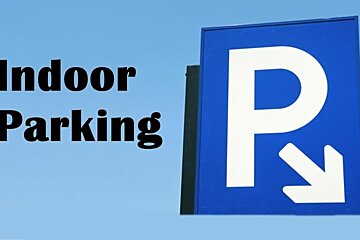 Car parking in Morzine
Discover and book Morzine car-parks
In summer you'll probably find it easier to find a space to park your car in Morzine. In winter, a covered or underground parking spot is the ideal place to leave your vehicle as it will save you all the hassle of digging it out after a snowfall, scraping your windows and trying to start a frozen car. However, parking in ski resorts can be tight and so you'll more than likely end up leaving your car outside.
Things to remember:
Traffic wardens or "Police Municipal" are regularly seen patrolling the streets on the look out for illegally parked vehicles. Parking in ski resorts can be very problematic especially during high season, so it is always worth reserving a parking space in advance wherever possible to ensure you have a suitable spot to leave your car. Foreign plates do not give you 'diplomatic immunity' from parking fines so if you do leave your car in an inappropriate spot then you should expect to be ticketed or even towed away and impounded.
Parking fines vary from €11 to €135, with €45 being then norm. If you receive a fine through the post you have three options: throw it away (although the French authorities are cracking down on non-payment of penalties by foreign drivers), pay it, or contest it. If you decide to pay it then the sooner the better as the fine is lowered if paid within 15 days. You can do so either by buying a "timbre amende" from a tabac or tax office, attach it to the ticket and send it off; or by credit card on this website. Should you choose to contest it, then you need to complete the form attached to the fine and send it off to the Police Municipal.
Always pay attention to signs placed around parking areas in resort that may indicate a market or snow clearing taking place the following day. When there is snow to clear, ploughs show very little respect for things in their way and on more than one occasion have been known to scrape up the sides of errant vehicles causing significant damage. If you don't move your car it will be towed and left elsewhere in resort, generally on the outskirts of town.
A few tips for parking your vehicle:
Park facing downhill and turn your wheels towards the kerb to act as a brake.
Leave your car in gear with the handbrake off as it can freeze and you can snap the cabling.
Lift the windscreen wipers away from the window so that they don't stick to the glass and get damaged. If there has been heavy snowfall, clear the snow from your windscreen by hand rather that with your wipers – the weight of the snow can be deceptive and you'll probably just end up burning out your wiper motor. You certainly don't want to be without functioning windscreen wipers in winter with all the salt from the roads that sprays over your car.
Remember where you parked. This sounds stupid, but it can be very hard to identify your car under a metre of snow.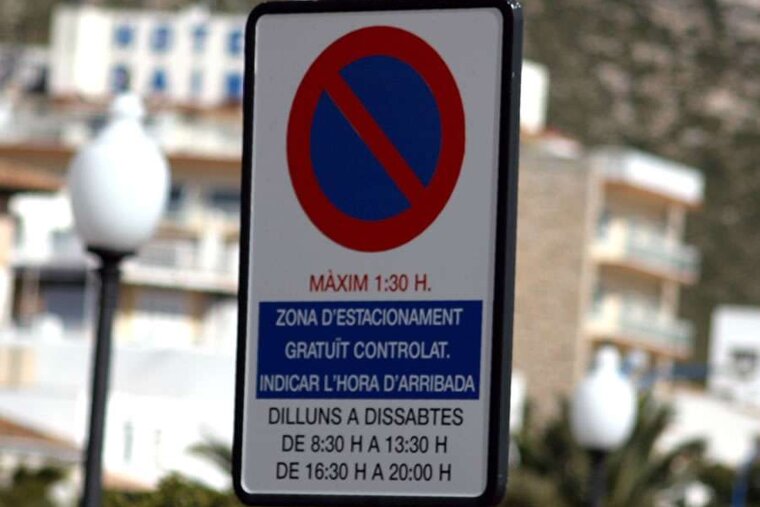 Car parks
Morzine has three big 'pay and display' car parks as well as on street parking. The big car parks are situated by the tourist office, under the Pléney cable car and next to the church. For some car parks it is possible to buy 'abonnements' (pre-paid parking tickets) for the whole season, per month or just for the week.
There are also a number of parking spaces available at:
The post office
Place de la Mairie
The sports centre 'Palais des Sports'
Atray
Les Prodains cable car
NB. During the winter season the car parks Des Prodains, Joux Plane and La Crusaz are free from 19:00 until 09:00. This is to leave the roads empty so that they can be cleared of snow over night. If you find yourself parking over night in the wrong place your vehicle could be unceremoniously dragged away.
Please check times, dates and fees at the time of parking as these might change.
For those of you driving electric cars, you'll find charging stations at the following locations:
75 Taille du Grand Mas - two charging points.
Palais des Sports - two charging points.
Les Gets: Mont-Chéry car park - two charging points, free recharge for maximum 10 hours. Be aware priority is for people using lifts.
Enquire with your accommodation provider at the time of booking, as some hotels and chalets have charging points installed for guests to use.
In addition to recharging, skiers can benefit from a reduction on the price of a Morzine-Les Gets one day lift pass. Offer limited to up to four passes, for the driver and passengers of a 100% electric vehicle on presentation of the registration document.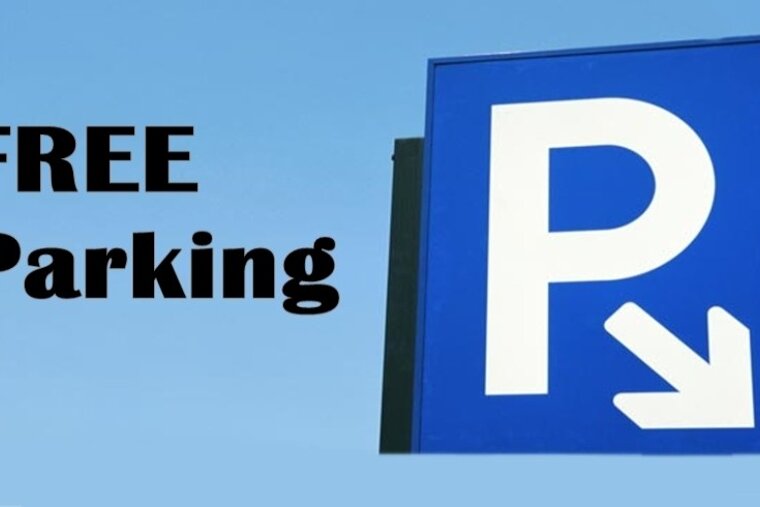 Free parking
There is not much acess to free parking in Morzine however, it is always worth asking your accommodation if they have parking available during your stay.
There is one large long stay free car park situated on Route de la Plagne as you head out of Morzine. There is a free shuttle bus that will take you to and from this car park so it can be a great option if you are looking to save a few pennies. This free car park can be found on the parking map by locating the purple P. All the car parks in Morzine are free during interseason and the summer.
Please check times, dates and fees at the time of parking as these might change.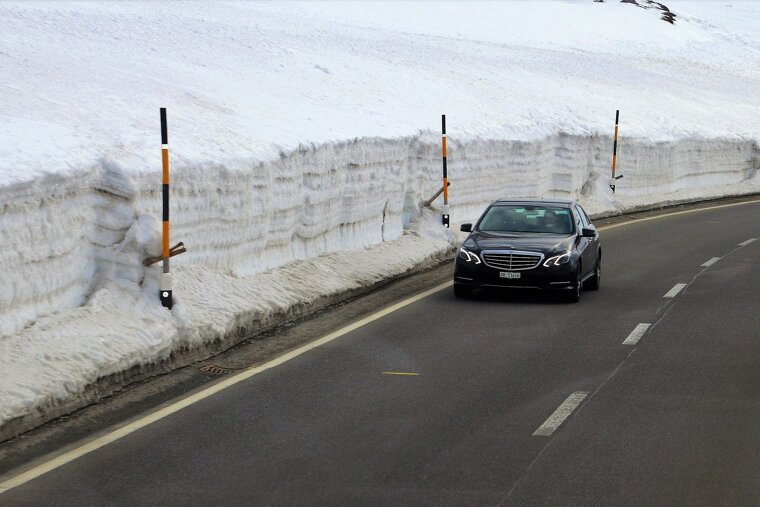 Indoor and covered parking
There are three indoor car parks located in the centre of Morzine and one in the centre of Les Gets. They all offer hourly parking, daily parking and season passes.
Morzine Car Parks

Car Park
Location
Places
Notes
Morzine - Office du Tourisme
Near the tourist office
181
Height limit: 2.1m, first 30 mins free, free between 22:00-09:00
Morzine - Joux Plane
Near the Pleney lifts
86
Height limit: 2.4m, first 30 mins free, free between 22:00-09:00
Morzine - Le Bourg
Near Place de Eglise
61
First 30 mins free, free between 18:00-09:00
Les Gets - Underground Parking
Under the Chavannes chair lift
280
Open 24h
A number of chalets, apartments and other holiday residences offer secure covered parking, so enquire with your accommodation provider.
Please check times, dates and fees at the time of parking as these might change.
Outdoor parking
There are five designated outdoor car parks and a number of streets that have long duration parking. They all offer one hour of free parking, then charge per hour from 09:00-19:00, are free between 19:00-09:00 with a limit of 10 hours parking.
Parking du Palais des Sports - 4h free
Parking Tennis
Parking de la Poste
Parking d'Astray
Parking Bazaline
Route de la Plagne - street parking
Avenue de Joux Plane - street parking
Taille Mas Verjus - street parking
Parking des Prodains - at the lift, paid parking
There is also short term outdoor parking on some of the streets in the centre of Morzine. The maximum parking time in these spots is two hours with the first 30 minutes being free, then the cost being charged per hour. They are free between the hours 19:00-07:00 and can be found on the following roads:
Route de la Plagne
Route de la Combe a Zore
Route du Telepherique
Rue du Bourg
Make sure if you are parked in these areas that after a heavy snowfall you check for restriction signs as between midnight and 07:00 they may need to clear the area of snow and you will be required to move your car, failure to do so may mean you get a ticket or worse, be towed.
Please check times, dates and fees at the time of parking as these might change.
Disabled parking
Most of these spaces will be found in the main car parks, near the main ski lifts and close to the tourist office. If you are after more information about where best to park for your chosen accommodation, check with them directly to find out which car park is most convenient for you.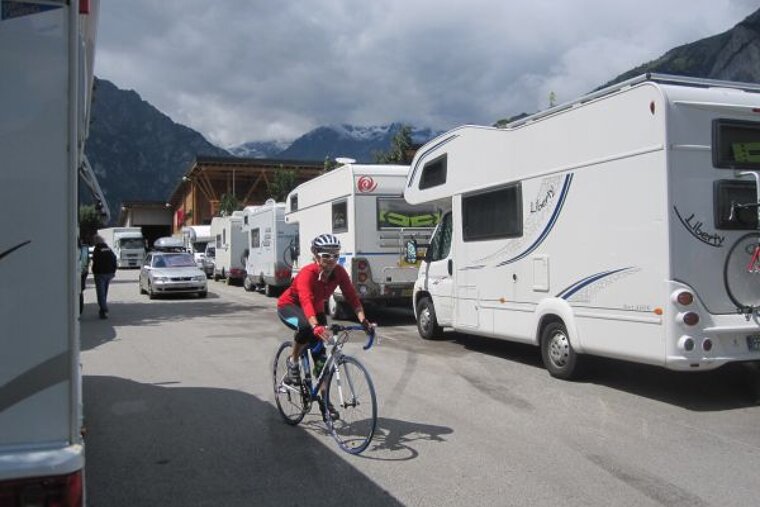 Motorhome parking
Morzine
Motor home parking in Morzine is mostly restricted to campsites and caravan parks as the car parks in the centre of the village are monitored and run by Parking Morzine. There are a few campsites situated not far from the centre of Morzine that offer motor home parking, along with the facilities needed to enjoy your holiday. Make sure if you are planning on taking your motor home in the winter you have the facilities to keep warm when the temperatures drop.
Lots of people also park in the main Carrefour car park in Morzine, there's a charge per 24 hours and there are no facilities there. It's also shut on a Wednesday to make way for the weekly market so plan around that if you are considering staying there.
Les Gets
You can park motor homes in Les Gets in the Perrieres parking area, just on the way into resort from Taninges. There is space for between 25-30 motorhomes.
Please check times, dates and fees at the time of parking as these might change.