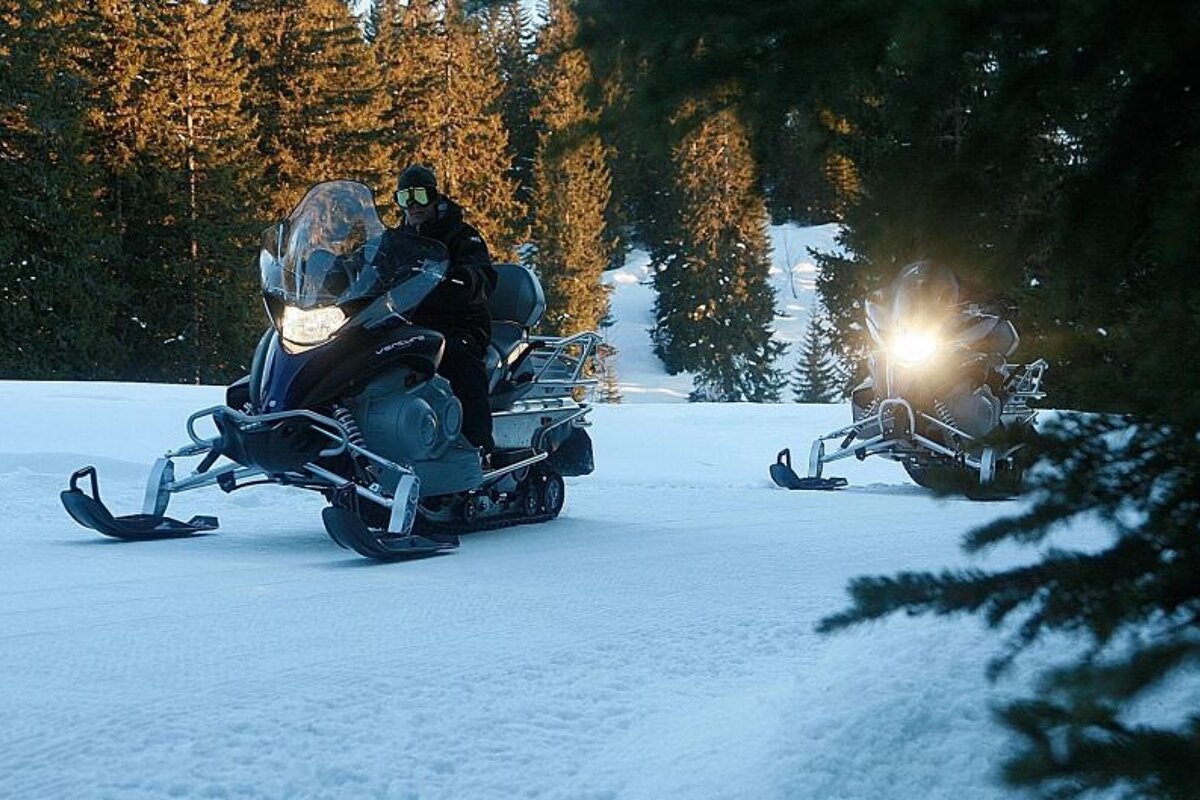 Avoscoot Snowmobiling, Avoriaz
Snowmobile or skidoo tours through the super Morzine forest
Snowmobiling can be a fun, fast, snowy activity. Starting from Avoriaz resort, outings start from 5.30pm to midnight, giving you free range of the snow and the Alps.
If you are in a group or just fancy doing it on your own it can be a fun and exciting activity to participate in, especially as the sunsets and darkness descends. Scooting around on a snowmobile enjoying the views and the empty mountains, it gives you a whole new perspective of Morzine.
Each session starts with a 15 minutes briefing, and then is followed by a 45 minutes ride taking you through 20km of the Super Morzine forest.
Please note that in order to drive a snowmobile you must be over 18 and hold a valid driving licence or motorbike licence, however you are able to book a trip as a passenger with a guide. Minimum age as a passenger is 10 years old and maximum age is 75 in good physical health.
The consumption of alcohol and drugs is strictly prohibited when partaking in this activity.
The meeting point is in the Avoriaz resort, at the bottom of the Chapelle chair lift.
Watch this
Location
near Morzine, Morzine