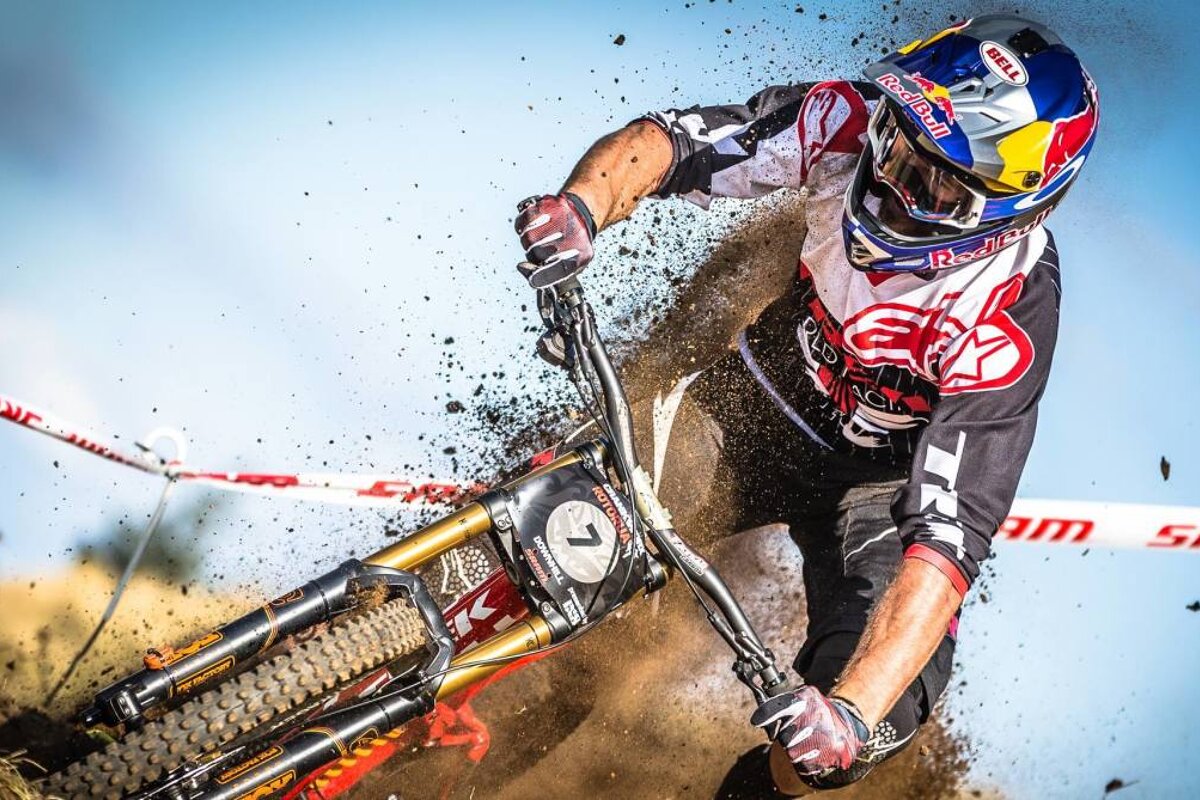 July in Morzine: What's On & Weather
It's all about bikes this summer
Winter might be known as the busiest season of the year in Morzine and Les Gets but that's not to say that Summer is completely quiet. There are a whole host of events in Morzine, and there's definitely something for every kind of visitor.
As the weather heats up, a whole host of outdoor events begin to spring up and you will find you can be out and about the village and the surrounding mountains from sunrise until well after sunset.
There's a lot to keep you occupied and we love getting out amongst it all. We don't have to venture far to find some entertainment - from music to endurance races, there's something for all ages and abilities.
Read on for a look at what we like to do in resort throughout July.
What's the weather like in Morzine in July?
Average temperatures generally sit between a low of 11°C and a high of 21°C, meaning apart from a passing heatwave or the occasional shower to freshen things up it's a great time to be here.
What's on in Morzine in July?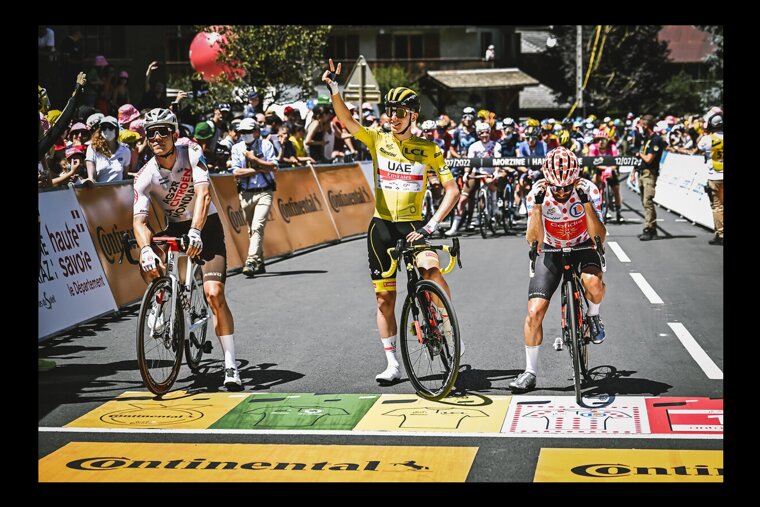 Tour de France - Stage 14 finish Morzine, Stage 15 depart Les Gets
For the 110th Tour de France, Morzine is hosting a stage finish on July 15 after a gruelling ride from Annemasse. The day will end with the ascent of 2 passes around Morzine: the Col de la Ramaz and the famous Col de Joux Plane, before descending into Morzine to reach the finish line of the 14th stage. Not only has Morzine got a finish this year, our neighbours Les Gets has a depart the very next day, on Sunday 16 July, the 15th stage will take place from Les Gets to Saint Gervais Mont Blanc. A 180 km route awaits the riders, who will pass through Cluses, Bonneville, Annecy-le-Vieux, Faverges and Megève. More information on the Les Gets depart here. The Tour de France first entered Morzine in 1975, and has returned numerous times since. This is thanks to the proximity of Morzine to the infamously steep Col de Joux-Plane climb, often host to a stage finish as it is this year. If you're in the area in the month of July, you may be lucky enough to get to see the race as it passes through, as the town makes a huge effort to be kitted out to celebrate this magnificent sporting event. It's worth planning ahead for the best spot from which you can spectate, or if the hordes of fans gets too much many of the bars in the village will show the race, where you can watch from a comfy chair with a cold drink in your hand.
UCI Mountain Bike World Cup
The Portes Du Soleil, and Les Gets in particular, is world famous as a mountain bike destination, so it is only fitting that some of the biggest events this summer revolve around the sport. The UCI Mountain Bike World Cup in Les Gets is definitely one not to be missed. The area is sure to fill up as fans flock to watch the best in the world battle it out in downhill and cross country disciplines.
Harley Days
A bi-annual event, Harley Days usually takes place mid-month and is organised by the Harley Davidson Owners Club of France. A weekend full of activities for all the family, there will be bike displays and music throughout the weekend, as well as fireworks and market stalls all along the Rue Du Bourg. There's usually a Harley Bar, and the centrepiece of the weekend is the live music taking place in the main square of Morzine, and previous performances have included Supertramp's Roger Hodgson, Toto, and Rockbox Symphonic Orchestra.
Spartan Race
If bikes are not your thing, then maybe the Spartan Race could be. Taking place usually the first weekend of July, the Spartan is a number of races of various difficulties featuring a varying number of obstacles - basically lots of mud, sweat and insanely fit people. There are courses dotted around Morzine and activities in the village for extra fun.
Bastille Day
Bastille Day is celebrated across the whole of France with a bang. Well, several bangs in fact, as fireworks always feature heavily. The residents of Morzine celebrate this national holiday with as much enthusiasm as the rest of the country and various activities are held on 14th July, in memory of the Storming of the Bastille on the same date in 1789. Fireworks usually take place and events are generally free of charge.
Things to Do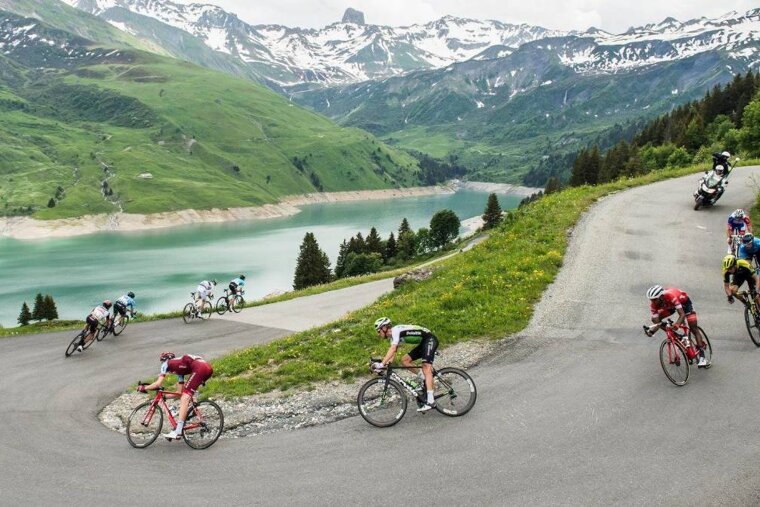 Watersports
Cool off with a dip in Lac Montriond - learn to stand up paddle or take part in a yoga paddle - yes, that's yoga whilst balanced on a paddle board! It's an ideal place to SUP, and it's great for your balance, strengthens your core and can improve both stamina and upper-body strength, plus it's great fun and is something all the family can try. Alternatively take a kayak out for a more leisurely trip around the lake. And if you want more adventures, there's always white water rafting, hydrospeed, canyoning and wakeboarding.
Morzine Aqua Park
Or take the family to the Morzine Aqua Park - indoor and outdoor pools, including steam rooms and sauna, with a restaurant and terrace overlooking the outdoor pools. It features an Olympic-sized, open-air swimming pool, kids-friendly pool both indoor and outdoor, a volleyball court, and lots of family-friendly activities and fun things to do. There's a sun-basking terrace, grassy lawns and the new indoor centre has an 80m waterslide.
The Tennis Centre
There are nine courts, two of which are clay, plus two training walls, a basketball court and a skate park. Lessons can be booked and regular tournaments take place for all levels.
Children's Entertainment
A fun filled week of entertainment for the children Kingdom of Children is a week long programme of events for children and families to enjoy, including displays of wind toys, giant wooden games to play. Adventure and interactive games. An eco-carousel, treasure hunts, creative workshops, face painting.
Location
Morzine, Morzine