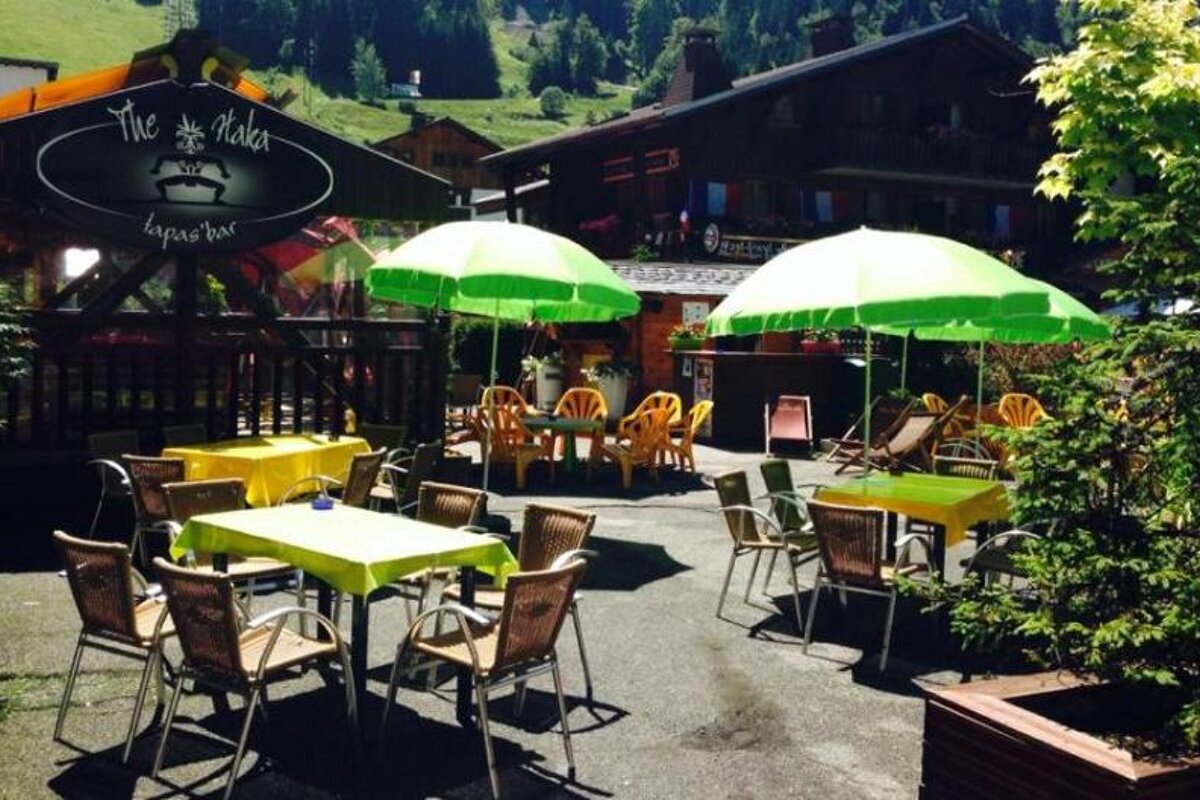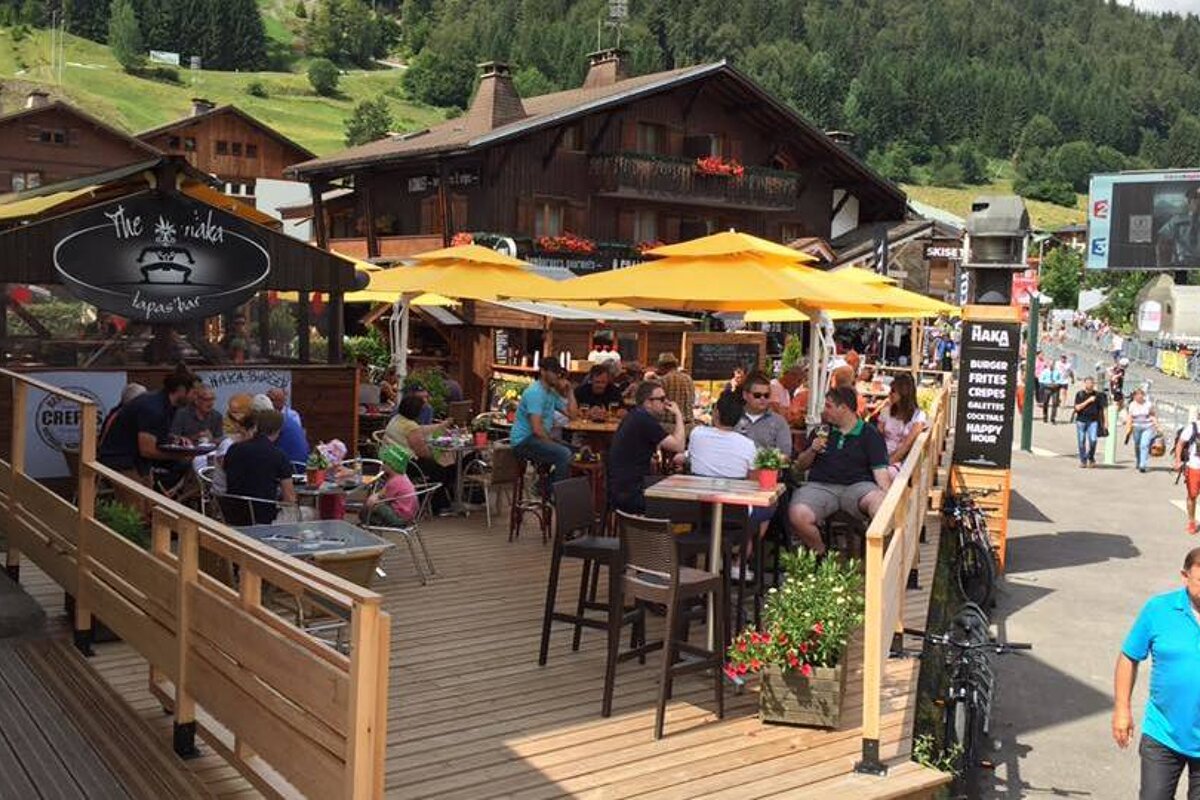 The Haka Bar, Morzine
Close to the bottom of the Pleney lift in the centre of Morzine
Pub & tapas bar with daily happy hours & live sport on the big screen.
Great for a cold beer after skiing, or if you fancy something more filling, choose from a variety of delicious burgers, salads, street food and crepes from their bar menu. There are 5 different types of cheese to choose from when ordering your burgers!
The large sunny terrace is perfect in the summer and they are open daily from 11:00 - midnight.
Visitor comments
"Sitting on a lovely big outside decked area eating scrummy burgers. I've had a falafel burger and chips and my partner's had a cheeseburger (with a choice of 5 cheeses!!) and chips for 11 euros each. The waitress was really helpful and recommended a spicy dip which was awesome, we'll definitely come back :-)" - Trip Advisor
"If you fancy a change of scene from your usual haunts this little place i lovely, friendly staff and crisp cold rose ( in decent sized glasses ) the burgers are good i recommend having the raclette cheese." - Trip Advisor
"Great place to be après ski. Fantastic value happy hour. Good quality drinks and a great variety. Burger is huge and very tasty. Choice of rare or well done threw me a bit but the rare was excellent, fresh beef that was actually cooked to medium. Friendly staff. A must visit type of place. Groovy music" - Trip Advisor
Contact
Address
57 Route de la Combe a Zore
74110
Location
Morzine, Morzine