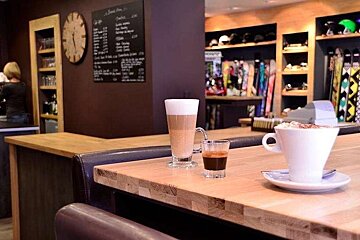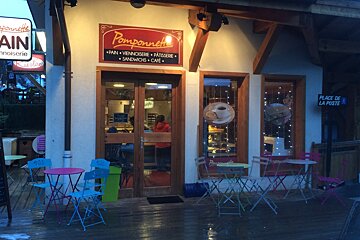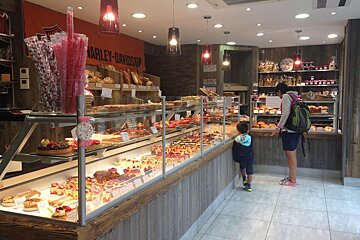 © La Bonbonniere Bakery & Coffee Shop, Morzine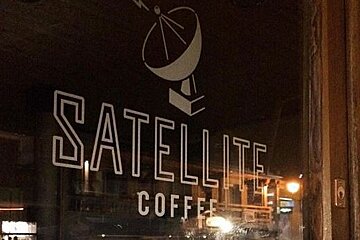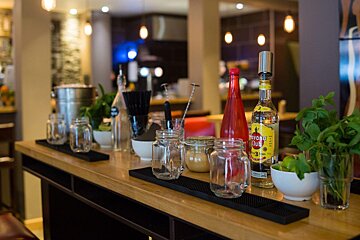 Best coffee in Morzine
When you need a warming treat after a hard day on the slopes
Take a break and recharge with a coffee and a quick bite.
Over the last few years, coffee shops have been popping all over the place in the normally boozy back streets! However, the question is, with such a choice, where should you go for your daily caffeine or cake fix? I've had the difficult job of trying and testing them all….
Beanies
If you're looking for something to remind you of home, or perhaps you're struggling to let go of your double shot, skinny caramel latte, then look no further than Beanies. The Café bar, which also serves wine and beer, also has an amazing choice of coffees and teas. It has recently started serving tapas dishes alongside its wide selection of drinks to help build on its evening offering. It offers a small selection of cakes to go with your brew as well and I have to say, every time I've tried them they've been delicious. If their banana and chocolate loaf is available when you pop in, promise me you'll try it? I'm also one of their most prolific Chai Latte drinkers, which I also think are well worth sampling. Beanies is also a great place to go for an après beer or cocktail with regular live bands and performances.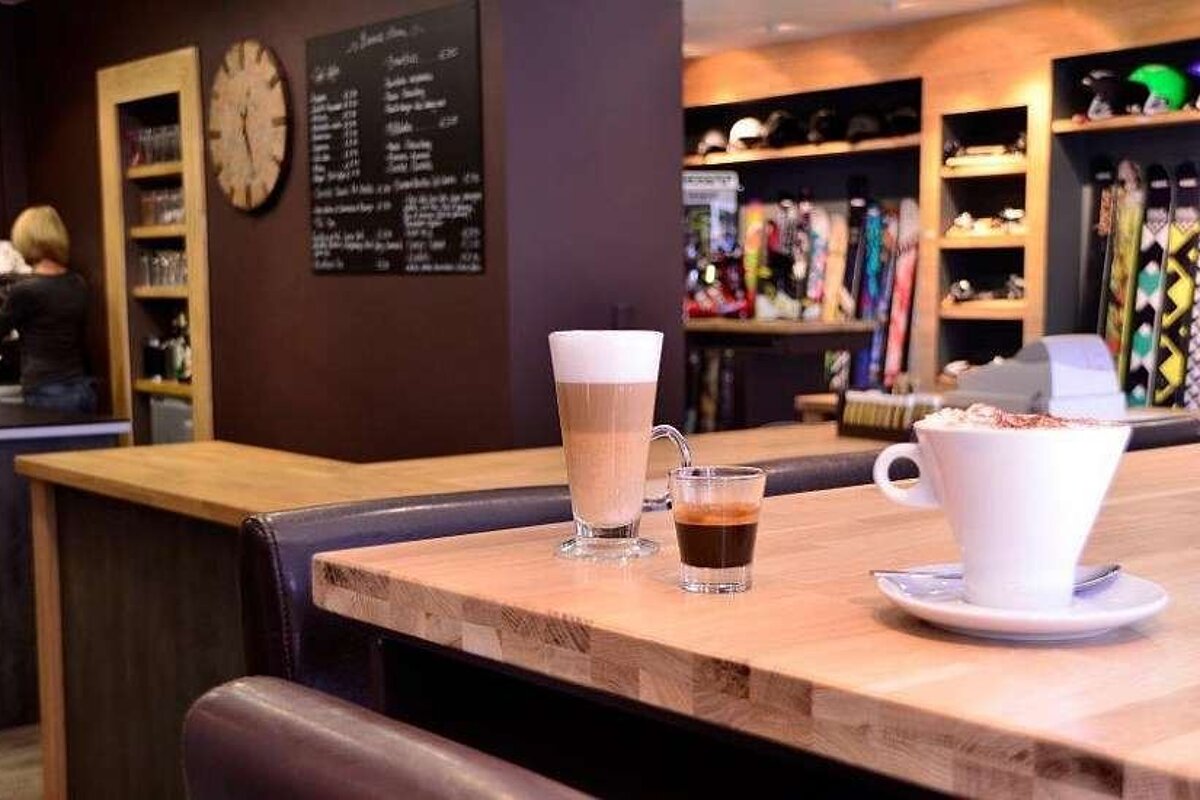 ---
Satellite Coffee
Just up the road from Beanies on the Rue de Bourg in the centre of Morzine is Satellite Coffee. The café, which is named after one of the favourite off piste runs in the Portes du Soleil, has only just opened, taking the place of Dotty's Coffee Shop. It's something a little different for Morzine. It's very much a health food café and I'm told its focussing on cutting waste and being kind to the environment. I've been in a couple of times now, once for lunch and once just for a coffee. I have to say, their hot chocolate is pretty divine and their cakes, which feel almost healthy to eat, are pretty good too. We had something like a chocolate beetroot brownie and actually felt like we were putting goodness into our bodies. Satellite is well worth a visit if you feel like stepping away from rich and heavy food yet still feel like treating yourself.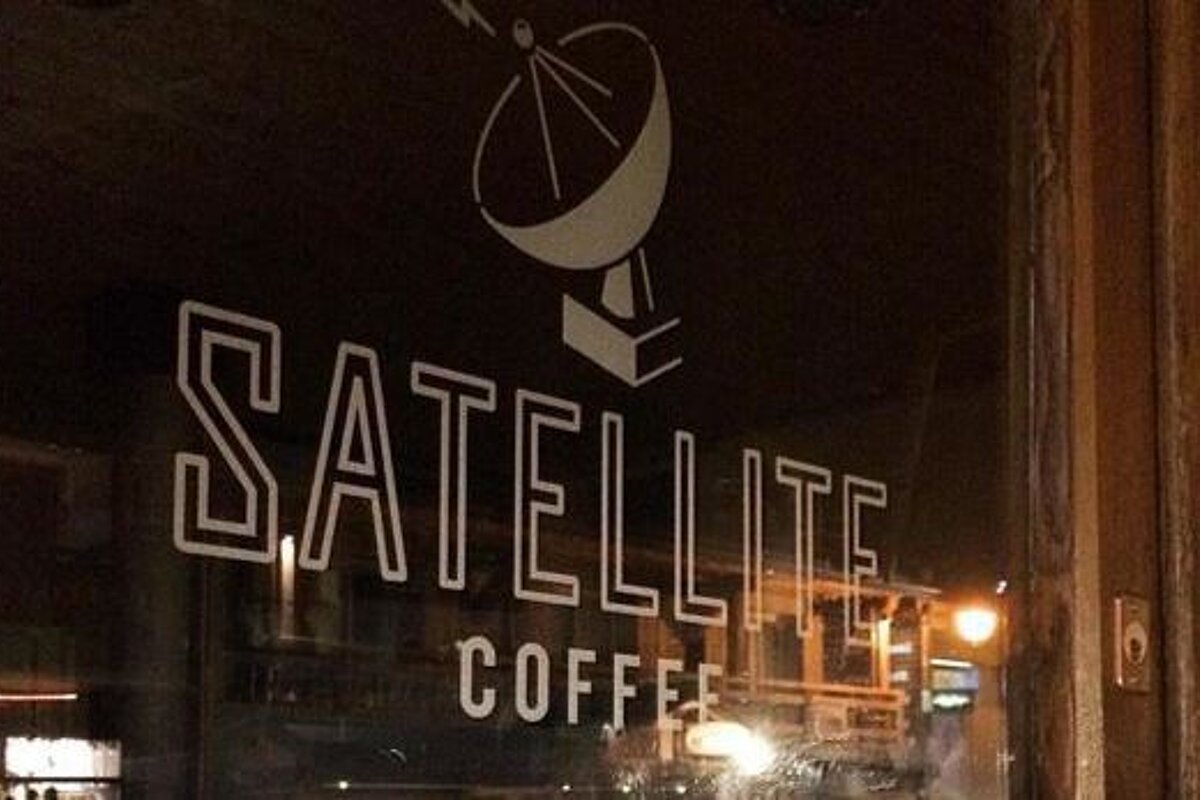 ---
The Bonbonnière Bakery
From one extreme to the other: Healthy to pure heavenly indulgence. The Bonbonnière bakery in town has to still be one of my favourite coffee shops. Although it's known for its bread and croissants, there's a little seating area at the back, which actually makes it a great choice for a sneaky coffee break. The thing is, you can't just go there for coffee! Once you've passed the threshold – there's no going back. The rows and rows of gluttonous yet amazing cakes will catch you in their sugary net. The coffee in there is basic and comes out of a machine but is really tasty and the fact you've got the best cakes in the world (no exaggeration) to choose from more than makes up for it. I have developed a little obsession with the Lemon Meringue Tart and also the amazing Macaroons. My advice for visiting the Bonbonniere: Take someone who doesn't mind sharing and get a selection!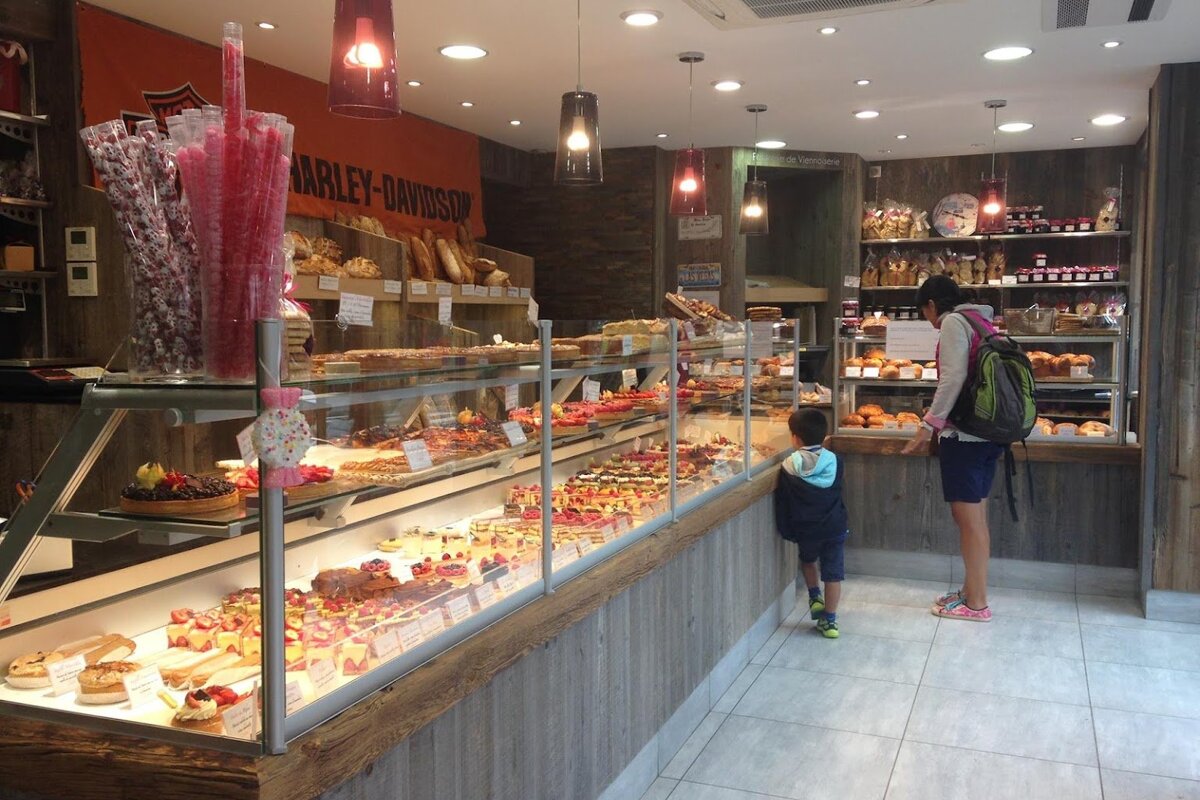 ---
The Pomponette Café
Talking of amazing cakes, the Pomponnette on the Rue de Bourg is another unassuming café, which does what it does really well. It bakes amazing bread and sells delicious desserts. If you're looking for a no frills attached place to stop for a refuel, like the Bonbonniere, it could be just what you're looking for. It has a couple of seats inside and a few colourful tables outside. If you get a chance to stop there, make sure you try their hot chocolate too- its one of those blocks of chocolate on a stick that you stir into warm milk thingies. It's very tasty and a bit naughty. Talking of naughty, the dime bar cake is amazing...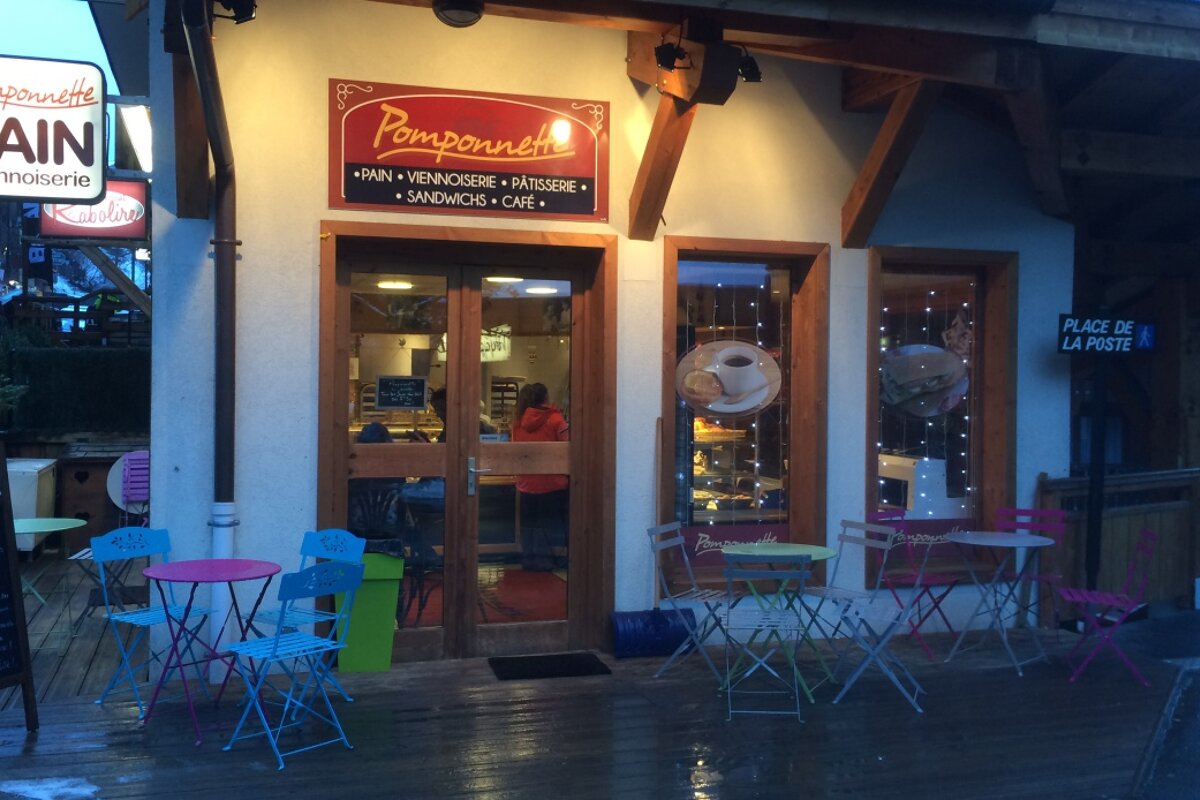 Most bars and restaurants in Morzine also serve tea and coffee and I've had some pretty amazing hot chocolates and puddings in The Aubergade, The Coup de Coeur wine bar and Le Tremplin. The Coup de Coeur even gives you a little plate of sweet or savoury nibbles to go with your hot drink. So if you fancy a day of the booze you'll be pleased to know that most places will happily substitute your beer for a brew.
Research complete. I'm going on a diet.