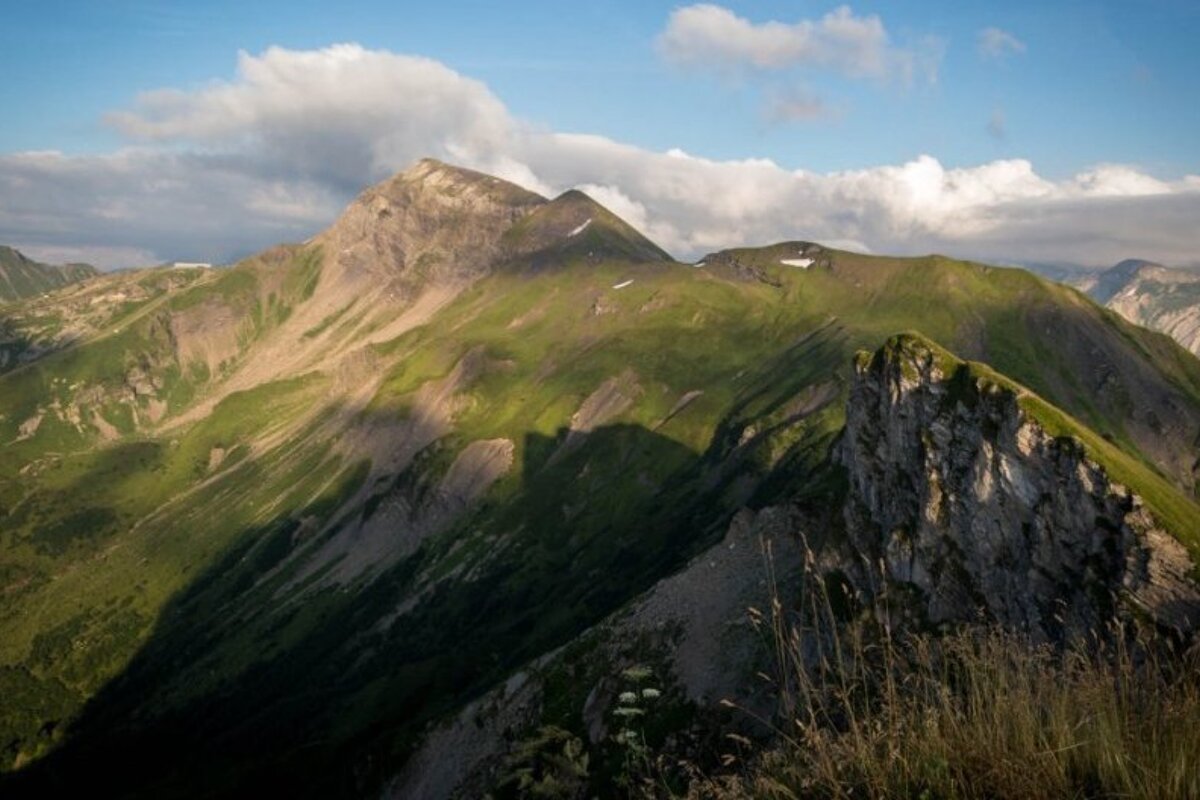 Trail Running in Morzine
A variety of routes to choose from in the area
From flat to hilly, rocky to muddy, there's something for everyone who likes to trail run..
As if skiing, cycling, water sports and hiking aren't enough to stifle your appetite for sport and fitness, the Portes du Soleil is also a heaven for trail running. From short to long distances, rocky paths to muddy tracks and from mountains, to rivers, valleys and fields, you don't have to go far to find the perfect run for you. All you need is your trainers…. and a good sense of direction! Loads of people have been asking for our favourite runs, so I've tried and tested a few to get you going….
EASY
So, you like the idea of trail running but your fitness isn't at the standard you need to tackle one of the bigger, more testing runs. That's OK, there are loads of runs out there that will help to get you started on the road to cross-country without causing too much pain the day after. The path along the Dereche river, starting at the Palais De Sport car park is a great starting point. After the May floods, it's now entirely passable and provides a great 5km circuit from the start to the other side of Montriond. It's very flat but with a combination of terrain (mud, rock, roots and gravel) it's a good way to get your feet used to different types of trails. Similarly you can follow the Dereche path from Saint Jean d'Aulps all the way to Seytroux, this is a more testing route with more inclines, drops and climbs. From Saint Jean d'Aulps college, to Seytroux and back, it's around 6km but is really good for hill training and terrain practise. If you want to extend this you can do a full loop from Morzine to Seytroux and back. That's for the more experienced as you're looking at a round trip of 20km.
MIDDLE
If you've done a fair bit of trail running and are looking to expand on your distances and difficulties there are plenty of good runs that will help you to make that step. The full 20k loop of the Dereche is a good starting point but that's only scraping the surface of what's available to you. The Climb towards Pointe De Nyon is a run which really starts to test fitness and ability. You start at the cemetery in Morzine and then run towards the Nyon waterfall. From here you can follow the cream and green signs which take you through the woods and start you on the ascent to the peak. It's steep, muddy and you're required to navigate quite a few obstacles like trees, streams and rocky patches. It's an extremely steep route and for many will be too much to keep running continuously. Part of this route features on the Trail des hauts forts, which gives you some clue of the difficulty. You can change your route at various points along this trail to add miles, shorten it and make it harder or easier.
Another favourite run at this level is the run from Morzine to the lake at Montriond and back. It touches roads in a few places so if, as a trail runner, that bothers you, this isn't the run for you. Again, start at the Palais de Sport car park and follow the Dereche past the stables until you reach the meadow with a hut, follow the path up to Montriond and then descend towards the river, which leads to the lake. It's about 5km there and you can then do as many laps of the lake as you fancy. It's 3km around. There are also lots of paths off the lake, which take you to places like Ardent, Lindarets and Avoriaz if you really want to add to your miles. You're looking at anything from 10km up for the Lake run.
DIFFICULT
There's no shortage of really difficult trail runs around Morzine, most of them require experience and good gear. We've talked about the three Morzine peaks before, and these are a great starting point if you're looking for something to really test yourself. When we hiked up Ressachaux we saw a hardened runner and his dog descending through the woods. It's a 14km round trip but is really steep and the terrain is difficult, slippy and hard on your knees.
Similarly, the path to the top of Nantaux, from the village of Essert Pierre, is often used by people training for the vertical kilometre in Chamonix because of its steepness. Another favourite run of mine takes you from Saint Jean d'Aulps to Graydon and then, depending on the distance you're looking for, up some of the surrounding peaks. Valley de la Manche is also a firm favourite for cross country runners, taking you along the river from the Nyon car park all the way to the top of the Lac de Mines d'Or which will give you around 16km on your miles.
Loads of trails are signposted across the Portes Du Soleil by the famous cream and green signs that can be seen everywhere. I've found, that if you follow them, you'll likely find a well-marked, well-trodden path that will help you to uncover some hidden gems. And remember, if the trail starts to get too difficult, you can always turn back. I've found some of my favourite routes simply by putting on my trainers and going for it!
Let us know you're favourite routes so I can give them a go!
Location