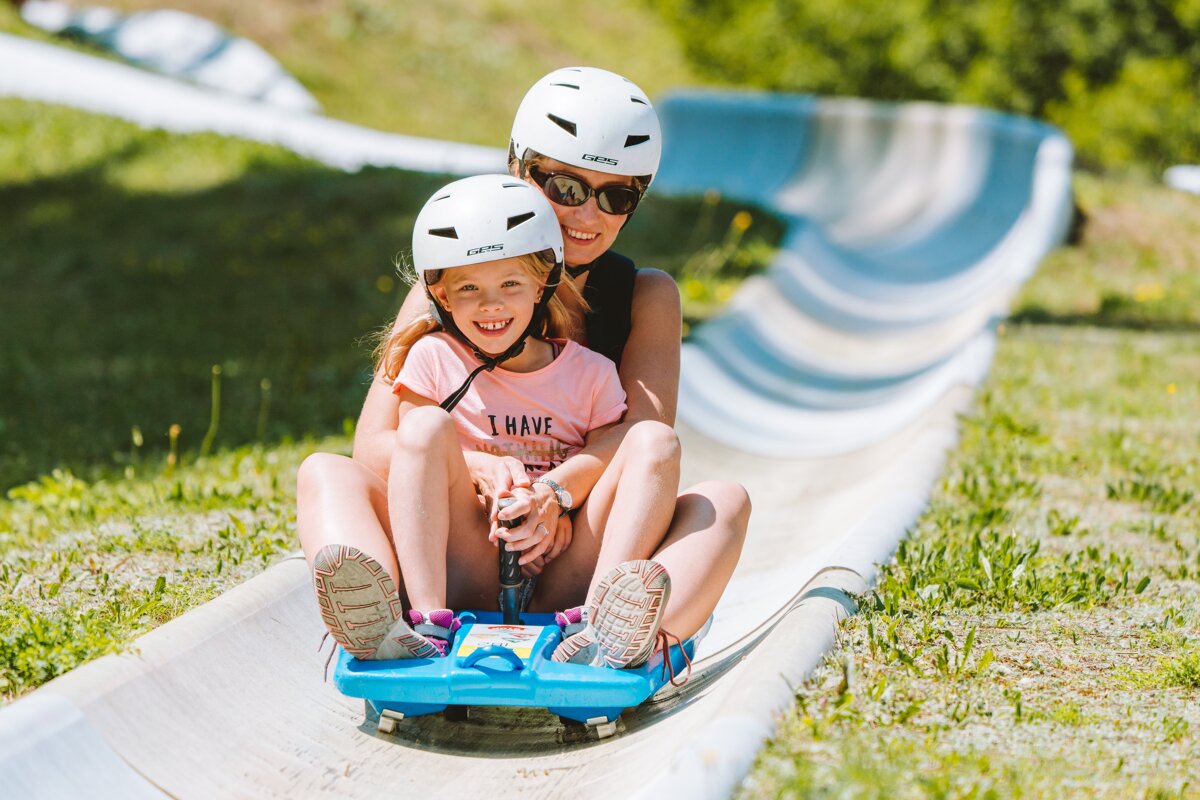 © ©Morzine-Avoriaz | Ollie Godbold
Summer Luge, Morzine
Summer Luge on the Pleney
The Morzine Summer luge winds it's way down the left hand side of the Pleney. Take the La Crusaz chairlift up with your sledge and make your way down the track.
Younger children can ride with an adult and the more adventurous can race side-by-side.
Open from 8th July until 30th August from 10.30 - 6pm (closed when raining!).
Watch this
Location