Winter clothing guide
Every year new winter gear hits the market and suddenly your goggles, jacket, mid-layer, or whatever is another year older.
There's always a headline grabbing new tech whetting our appetites for the winter.
However, whether it's your jacket or just your socks that have seen better days, we must also be aware of our responsibility to the planet, and there is a definite mantra of 'recycle, repair, rent' echoing around the mountains these days. The future of the mountains and the winter sports we love are calling, some brands are listening.
Have a read of our guide to what you may (or may not) need this season, and our recommendations of some brands doing their best to make our industry more sustainable.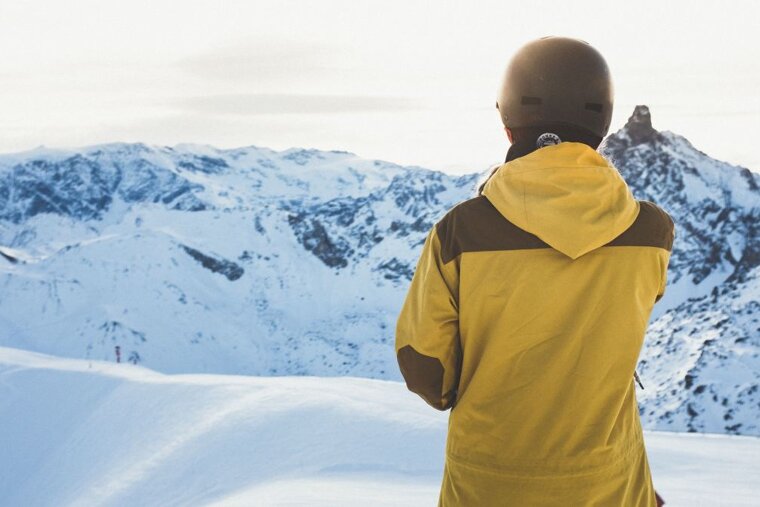 Jackets
When it comes to buying your new high tech performance jacket this year, forget about whether it's in this year's colours and focus on whether it's made from recycled materials, is it biodegradable and PFC free. Some brands even suggest that their outdoor gear is so technically advanced that you won't need to replace it any time soon, and not bringing out new gear every season has become a trend in itself, their collections only changing when a better material or design has been created.
There are several retailers that rent apparel as well as skis etc, and some clothing brands such as Picture Organic even rent their apparel out (currently only available online in France).
A good ski or snowboarding jacket is worth every penny your budget allows, and if you're a one or two week a year skier it should last you many many years. For those of us that live in the mountains, a few seasons worth is the best we can hope for. A good jacket will protect you from powder, wet snow, high winds and should be waterproof, windproof, breathable, warm and cooling, and hard wearing. A lot of product technology goes into a good jacket and that's why the top brands charge so much. The range is vast and there are so many fits, fabrics, features etc designed to suit the many needs of the mountain users.
Here's a few tips on how to narrow it down:
Do you want an insulated jacket or a shell?
​An insulated jacket offers warmth and protection, and for most people is the obvious choice. However, if you ski in spring or are particularly active they will be too warm. This is where a shell comes in. Usually just a layer of waterproof fabric, it's lined with a breathable membrane without any insulation. Underneath it you layer up with base and mid-layers to add to or remove as you wish. Shells are great all weather jackets and extremely versatile, they usually cost more as they tend to offer greater waterproofing and breathability. We wouldn't recommend a down jacket as they don't cope well in wet conditions.
Check out the waterproofing
Get as waterproof a jacket as your budget allows. Once you get wet, you're cold, and a decent waterproof will keep you dry, and therefore warm. The measurement ranges you'll see generally go from around 5,000mm to 30,000mm. This number refers to a measurement used in lab tests using a column of water that is held back by the material. The more water held back, the more waterproof the fabric. Typically 20,000mm or more will keep you dry even on the worst of days. Gore-Tex is around 30,000mm, so can cope with all day rain if required.
Inspect the seams
The best quality jackets have fully tapered and/or fully sealed seams. This prevents water and wind passing through the stitching and adds longevity. If the product description of the jacket doesn't mention it, assume it doesn't have it.
Make sure it's breathable
Just as important as being waterproof, this allows sweat to escape avoiding you being too damp. Just like waterproofing, the numbers are in the thousands and typically 20,000 or more is good for very active winter sports enthusiasts.
Vents
These are great way to manage your temperature, look for underarm or side ventilation zips.
Hoods
Check it's adjustable and think will it stay in place in high winds? Will it keep the snow out? Does it fit over your helmet? Is it comfortable over a hat? Take both along with you when you try.
Cuffs
Make sure they fit easily over your gloves. Check out how well they seal and are they reinforced - these are the places that tend to go first in a jacket.
Snow skirts
These are elasticated skirts inside your jacket, there to avoid snow getting in, particularly useful in wipe-outs or in powder. If it attaches to your ski pants (usually with a zip) even better.
Pockets
Make sure there are enough for what you like to have with you, and that they are waterproof and easy to access when wearing gloves. Look for a dedicated lift-pass pocket on the left arm - trust us it makes life a lot easier. An insulated pocket inside is also a bonus, it helps your phone battery last a bit longer.
Fit
Pay attention to the length of the arms, how tight it is under the arms, can you move in it, and ensure you can do the zip up to the top and not feel suffocated. Try a few ski movements to see how it moves and feels. Each brand has different fits from slim and fitted to loose and baggy, with short, regular and long cuts. See what works best for you.
It's always worth trying on in the shops, but before you buy check online, so many retailers do deals on their websites. Or if your jacket has another winter in it, wait until the sales at the end of the season and pick up a deal so you're all set for next year.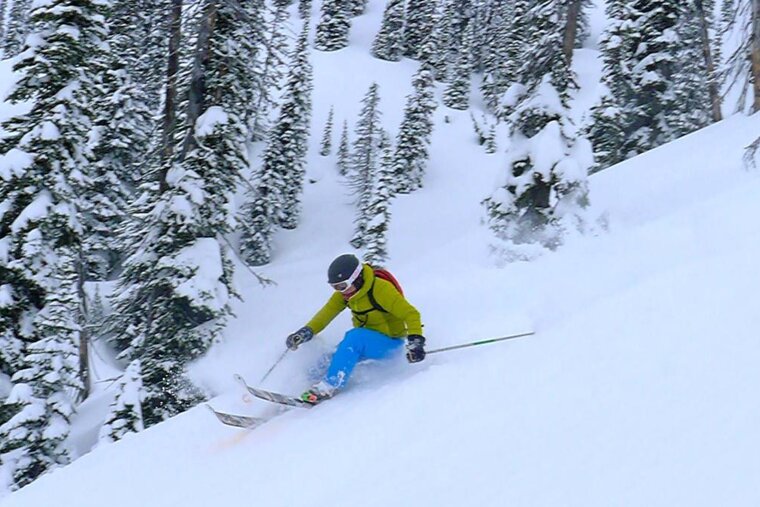 Jacket brands
There are of course numerous snow sports outerwear brands out there, and you will see many more that we haven't mentioned here. But these are the brands that stand out to us because of their environmental credentials:
Patagonia
The granddaddy of all sustainable mountain brands and one of the most respected and well-loved, for good reason. Founded by Yvon Chouinard in California, from the start he was committed to making the company an outstanding place to work and an important resource for environmental activism. In 2022, Chouinard announced he was donating ownership of Patagonia to a trust to ensure all profits were used for addressing climate change and protecting undeveloped land. This brand is way ahead of the competition in terms of sustainability, and you do pay a premium, but their garments are built to last and when they need repairing you can visit a store for repair services making it easy to extend the life of your gear. They use fully PFC-free Gore-Tex material in their waterproof clothing, their midlayers are known for their warmth and wicking and their technical features are second-to-none. You'll be doing the world and yourself a favour with a Patagonia piece in your winter wardrobe. PATAGONIA website
Arc'teryx
Canadian brand known for top quality high performance gear with great fit and styling. Founded as a climbing company, it is in many ways seen as the leader in backcountry gear, with a wide range of high-end and technical shells that excel in mountain environments. Many of their designs are literally bombproof, they use Gore-Tex for all their waterproof clothing and it looks great to boot. They also are one of the more expensive brands on the market, but if you're a committed skier or snowboarder it doesn't get any better. They are nowhere near the likes of Patagonia in terms of their focus on being a sustainable brand, but they have recently stated they are committed to halving their environmental footprint. ARC'TERYX website
Peak Performance
A Swedish company created in 1986 by two pro skiers sitting next to each other on a chairlift, so the story goes. Today it's one of Scandinavia's largest brands, currently owned by Chinese sports brand consortium Anta Sports (who own Salomon, Atomic, Arc'teryx, Suunto and more). Their outerwear uses Gore-Tex, meaning it's waterproof and highly durable, their designs are sharp and sporty, their colours bold, and in terms of price points they definitely sit at the higher end of the market. Whilst they have published a long corporate responsibility statement, there is definitely work to be done to bring them in line with the competition. PEAK PERFORMANCE website
Scott
In the 1950s Scott revolutionised the ski pole world with the first tapered aluminium ski pole, immediately replacing the use of bamboo and steel. In 1970 they entered the motocross world with the first ever sport-specific goggle, and in 1989 they introduced one of the most significant product innovations in the history of cycling - the aerodynamic handlebar. Having thereby made their name in the cycling world, in the late nineties they introduced a technical winter sport apparel line, and began producing skis. Today they are known by the winter sports world as a well-respected freeride brand, winning an ISPO in 2019 for their innovative avalanche backpacks, and their 'Line Chase GTX 3L' is all extremely waterproof and robust with an articulated fit. They developed the Re-Source-Scott logo to apply to their products that were made using eco-friendly materials and fulfil certain criteria - for this winter just under 60% of their products carry this certifcation. SCOTT website
Dope Snow
A Swedish brand, started in 2006 by two brothers frustrated at the unavailability of quality gear to ride in. Their ethos: the customer is the brand. Selling directly to customers, with no middlemen, the idea is that they work closely with those that use their clothing, and design apparel to last a lifetime that won't break the bank. Currently, 95% of all Dope's shell material is recycled, 100% of insulation is recycled PET, and the lining fabrics are made with Solution Dyed Nylon with 46% less water consumption, 92% less chemical consumption, 59% less electricity consumption and 63% less CO² emission. And if that's not impressive enough, they also have a range called Repair. Renew. Reuse. These items have been refurbished, inspected, mended and restored so they are ready to use again. The clothing is loose fitting snowboard style in numerous colourways and patterns. The company name they trade under is Ridestore, which also has a sister brand called MONTEC, that they launched in 2016 as more of a technical line in more muted colours, aimed at back country skiers and snowboarders. They claim 'MONTEC and Dope are two different expressions of the same love of the mountains'. DOPE website
Picture Organic
A French company that makes its clothing from 100% recycled, organic, or responsibly sourced materials. It takes 50 recycled bottles to make one of their signature jackets. A B Corp since 2019, the company also takes their design cycle very seriously, in terms of the recyclability, second life and end-of-life cycle for their garments. They re-use all production scraps, use GOTS certified cotton and are completely transparent about their supply chain. Their French headquarters is solar-powered and their factories run on renewable energy. They use bio-sourced and compostable poly bags in their packaging and they ship using the least impactful modes of transportation possible. Their water repellent apparel is PFC free, and as for their range, they do standard and relaxed fits depending on your style in numerous weird and wonderful colourways. PICTURE ORGANIC website
686
Started in 1992 by skateboarder and snowboarder Mike Akira West, they committed to becoming Climate Neutral Certified and since 2020 have annually offset their entire year's carbon emissions, investing in renewable energy and other projects that work to remove carbon from the atmosphere. Based in California, they strive to be 100% transparent in their sustainability journey, tracking their emissions of every process from start to finish, from waste management to recycled insulation and ensuring their products do not include chemicals that are banned, restricted or of concern. Known for producing innovative, forward thinking outerwear and technical apparel, it continues to be independently owned and operated. The name meaning is surrounded with rumour, but apparently stems from personal dates and numbers in Mike's life that merged together at the right time... make of that what you will. 686 website
Pure Snow
An Aussie brand, its apparel is 100% recyclable, made from recycled consumer products and are free from environmentally harmful chemicals. They offer a 10% buy-back option and donate the jackets to aid companies in cold climates. Any jackets at the end of their life-cycle are collected and recycled and made into new jackets... genius! They have partnered with Sympatex to provide highly waterproof clothing of 45,000mm with optimal breathability. Their Riderz range uses Ecoloft insulation and EcoTech fabrics. PURE SNOW website
Burton
As one of the world's best known winter sports brands, all eyes will watch how this industry giant goes green. In 2011 they launched a sustainability programme, with a dedicated team to work towards responsible business practices. Over a decade later they are an industry leader in driving company-wide change and awareness concerning the impact of brands such as theirs on people and the planet. Committed to being climate positive by 2025, they use life cycle assessment software designed to assess the carbon footprint of every product, and direct their engineers to design and manufacture accordingly. They are B Corp certified and work hard to wipe out greenwashing within the industry, and to make consumers more aware of it. They have full solar installations at their global HQ and have offset some emissions in North America. To continue on this path their goals include: by 2025 to only use 100% Bluesign approved fabrics, 100% organic or recycled cotton, 100% responsibly sourced down, and have 50% of their global product warranty claims repaired. They use Gore-Tex in their apparel, and the AK line is very well respected as being durable and hard-working. Built for extreme environments, the AK stands for Alaska where the range is designed and gets its first testing. BURTON website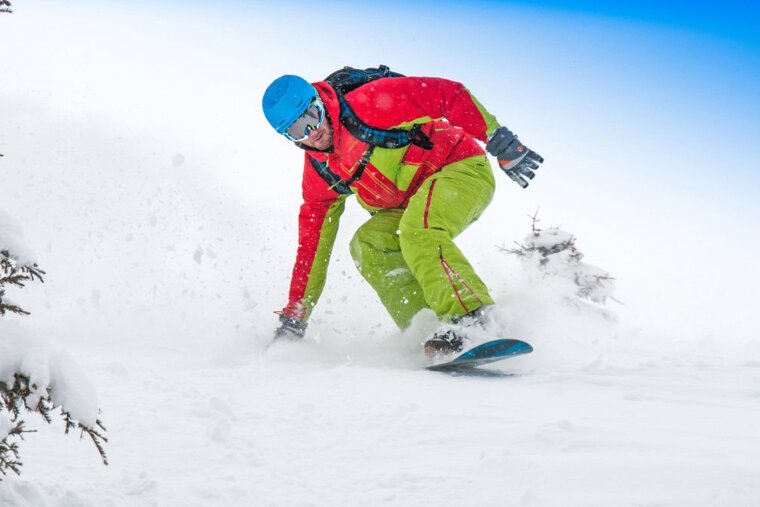 Pants
We don't mean your Y-fronts. We're talking about trousers or salopettes/bibs. If you do more ski touring than piste riding you may want a looser fit to allow for kickturn action, and side-vents for letting out the steam on spring days. There is currently a trend for bib-style salopettes like we had in the eighties (for those of us old enough to remember). The cool kids are wearing them very baggy with their jackets worn underneath... go figure!
Often an undervalued part of your ensemble, choosing the right ski pants is important to keep you dry, warm and comfortable all day and in all conditions. Kind of like buying a jacket, the things to look out for are very similar.
Check out the waterproofing
Get as waterproof a pair of trousers as your budget allows. Once you get wet, you're cold, and decent pants will keep you dry, and therefore warm. The measurement ranges you'll see generally go from around 5,000mm to 30,000mm. This number refers to a measurement used in lab tests using a column of water that is held back by the material. The more water held back, the more waterproof the fabric. Typically 20,000mm or more will keep you dry even on the worst of days. Gore-Tex is around 30,000mm, so can cope with all day rain if required.
Inspect the seams
The best quality trousers have fully tapered and/or fully sealed seams. This prevents water and wind passing through the stitching and adds longevity. If the product description doesn't mention it, assume they don't have it.
Make sure it's breathable
Just as important as being waterproof, this allows sweat to escape avoiding you being too damp. Just like waterproofing, the numbers are in the thousands and typically 20,000 or more is good for very active winter sports enthusiasts.
Vents
These are great way to manage your temperature and the side ventilation zips are usually inside of each thigh seam. Trousers designed for back country enthusiasts often have full length zips.
Cuff reinforcement
Something you'll see on ski pants, but not really on snowboard pants. They are to add an element of durability where the inside edge of the ski may wear the fabric down.
Snow gaiter
These are elasticated waterproof seals that are designed to fit around your boots to avoid snow getting in, particularly useful in wipe-outs or in powder. Some have hooks to attach them to your boots for a more secure fit.
Pockets
Depending on the style of pants you go for will depend on how many pockets are available. Make sure there are enough for what you like to have with you.
Fit
If you like a slim fit pant that's more ski racer style, then be sure to look for 4-way stretch to allow you to move easily. Looser pants will have a more urban snowboarder feel. Some brands even do to longer and shorter leg versions. Look at Roxy and Schoffel for longer styles and Henry Duvillard and Eider for shorter.
As with jackets, there are numerous ski/snowboard pants brands out there, so shop around, try them on before you buy if possible and look online for great end of season deals. If you wear a back protector, impact shorts or knee pads it's good to take them with you when you go to a store to ensure they fit over these comfortably.
Here are a couple of brands we think are worth a look, in addition to the brands mentioned in the jackets section above:
Montec
Kirin pants have a loose fit, side zips and generous pockets - ideal for ski touring. See above in the Jackets section for more info on the company. MONTEC website
Elevenate
Created by a former competitive free-skier and an IFMGA mountain guide, this brand has super-priced tech in their 'archive' line, which is from past seasons, thereby reducing waste and cost. ELEVENATE website
Ortovox
Their sustainability strategy, ProtACT2024 was launched to ensure the production of their products are climate neutral by 2024. They are known for using merino wool in their insulation layer, their apparel is PFC-free, and whilst they are relatively new to the back country market their products are standing up with good reviews. They are pricey due to the amount of tech and high-quality materials that go into their products. ORTOVOX website
Maier Sports
Known for their outdoor pants of which there are over 60 sizes available, this German company was founded over 75 years ago but only launched their sustainable clothing recycling concept in 2021. The plan is to develop products that can be eventually recycled into new Maier products at the end of their life cycle. MAIER SPORTS website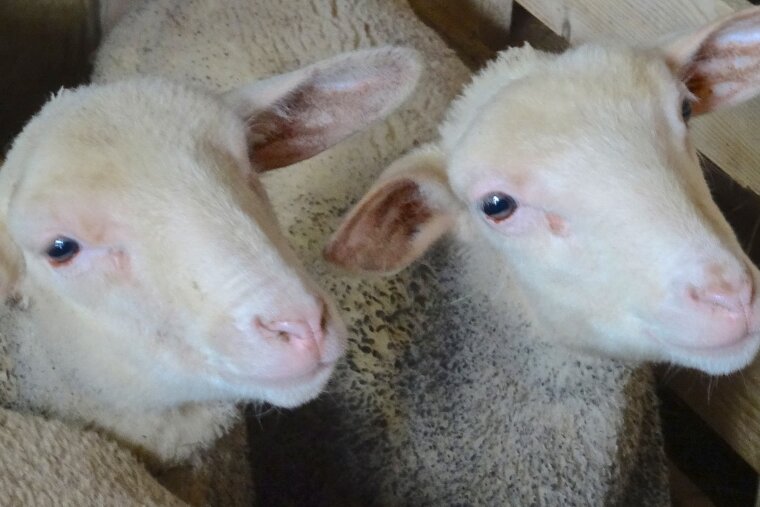 Base layers and socks
Getting equipped for the mountains requires more than a breathable softshell and a nice backpack. Your base layer also needs to be perfectly suited to your needs. Comfort is as important as climate-regulating properties, and when it comes to base layers and socks, we go merino wool every time.
The world's highest performing natural fibre, merino wool is great at moving moisture away from your skin, and dries quickly too due to the fine fibres that make up the material. Cool when it's hot and warm when it's not, it's itch free and highly sustainable - it breaks down naturally and you can even compost it. It also contains natural anti-bacterial properties that protect against odour, so you don't need to regularly wash it. Yes, you can leave your socks out to dry at the end of the day and wear them the next with no smell. It's easy to care for, so look after it and it will look after you.
When buying any merino based products look for ZQ-certified wool, this is wool that meets the gold standard of the New Zealand Merino Company, ensuring environmental, social, and economic sustainability while safeguarding animal welfare.
You may question the price tag associated with merino wool, but the cost is justified when you look at the high performance this natural fibre repeatedly delivers. We promise you, you'll never regret buying merino wool base layers, especially from one of these brands.
Mons Royale
From the mountains of New Zealand, in 2009 the combined talents of a pro skier and a designer (who both grew up on sheep farms near Wanaka) created this cool merino apparel brand that now retails all over the world. Their high quality gear includes base layers, underwear, shirts and jackets, made with cool colours and designs to wear on and off the mountain. They use only the best quality wool, tried and tested in nature to withstand all extremes, monitoring their supply chain from farm to customer. MONS ROYALE website
Smartwool
Makers of high quality merino wool socks and apparel, they take the impact of clothing on the environment seriously, using only ZQ-certified wool. They make activity-specific socks for optimised performance, and comfort and durability is guaranteed in every pair, which come in a range of cushioning weights from ultralight to extra heavy. They even come with a warranty. SMARTWOOL website
Ortovox
Founded in 1980 in Germany, they are set to become climate-neutral by 2023, a whole year ahead of the target, with no plans on stopping there. Their goal is climate-neutrality and reduction of emissions on-site and along the supply chain, and for winter 2022/23 their entire collection was climate-neutral. Since 1988 they have used merino wool in their garments, using Swisswool since 2011 for its outstanding thermal properties and excellent climate control as well as being local. Basically your product travels very little before it gets to you compared to a lot of wool that comes from farther afield. Ortovox introduced its own animal welfare guidelines, known as OWP (Ortovox Wool Promise) and work closely with their partner sheep farms to ensure these are kept to. ORTOVOX website
Buff
This iconic Spanish brand has been making its multi-function tube since 1992. It began as an elastic microfibre tube to be worn both winter and summer, protecting against bad weather (cold and wind) and the sun, and today can be worn in 12+ ways that includes as a neckerchief, face shield, muffler, earmuff, bandana, beanie or balaclava. It can even be worn on your wrist, or used as a scrunchie to tie your hair up. Used by motorcyclists, bikers and outdoor sports enthusiasts you'll see them stocked in most sports stores in resorts like Morzine. Small and lightweight, they easily pack up in a pocket or your backpack, and as illustrated, can be handy in multiple situations. Their sustainability credentials have earnt them a B Corp certification, a massive 90% of their products are manufactured in-house using 100% renewable energy, and they recycle 41 million+ plastic water bottles a year to make their products. BUFF website
Artilect
From Boulder, Colorado, they have introduced their own Artilect Systems, A/SYS for 'thermoregulating' your layers. They use Nuyarn, a patented innovative merino wool that they claim has a five times quicker drying time to traditional merino wool, 35% more stretch, 35% more loft, is 50% more durable, 53% less wind permeable, and uses 30% less raw material. It's not cheap, but we're talking investment pieces here. ARTILECT website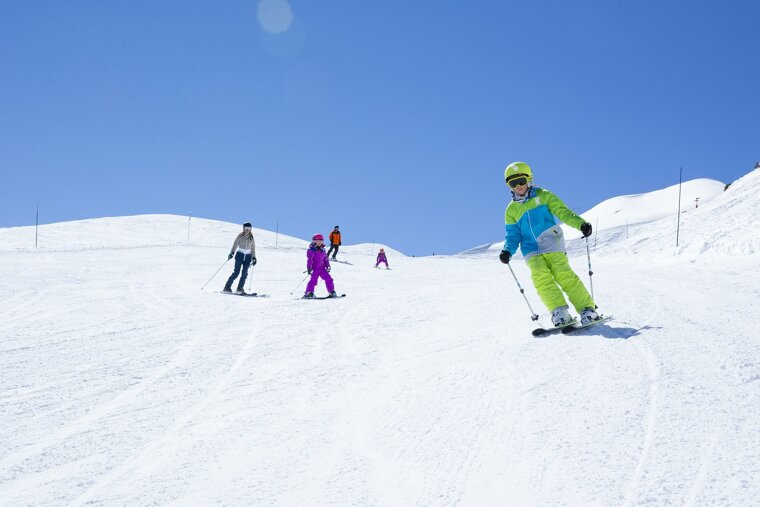 Mid-layers
A crucial part of your layering system, the role of a mid-layer is to keep you warm by insulating and trapping body heat, whilst still being breathable enough to allow moisture to escape without making you feel clammy or cold. Worn over your skin-hugging merino base layer and beneath your waterproof outer layer, some skiers and snowboarders wear multiple mid-layers depending on their planned activities and that day's weather forecast. A mid-layer consists of long-sleeved technical tops, fleece jackets, down jackets, sweaters, soft shells or anything that keeps you warm. Adaptable to the conditions and your exertions, they can be removed and packed away when things get sweaty, and come back out again when you start to cool down.
You'll find there are multiple options in both synthetic and natural fibres, and in general the thicker/puffier, the warmer it will be. The efficiency of the material to insulate you is important, but commonly people choose merino wool, polyester fleece, down insulated jackets or synthetic insulated jackets.
Merino wool: Known as nature's super fibre, it's very durable, needs little washing, has anti-odour properties, is great at temperature regulation and retains warmth when wet, however when wet it gets heavy, and is fairly expensive.
Polyester fleece: Available in lightweight, medium weight and heavy weight fabrics, fleece stays warm when damp and dries fast. It breathes well, but the flip side is the wind blows right through it, which can steal warmth.
Down insulation: Easy to pack up small, down offers excellent heat retention for its weight. Can offer some water and wind resistance, but loses efficiency when damp. It's also quite expensive.
Synthetic insulation: Close, but not quite up to mimicking down's insulation, it's a popular option as it retains heat efficiency when damp. Usually more affordable, but not as compressible as down or as durable.
As for brands, you need only look to the same guys from which you would buy the rest of your gear, they will all do excellent mid-layers depending on your needs. Whichever fabric you go for look for lightweight, packable items that don't compromise on their insulation.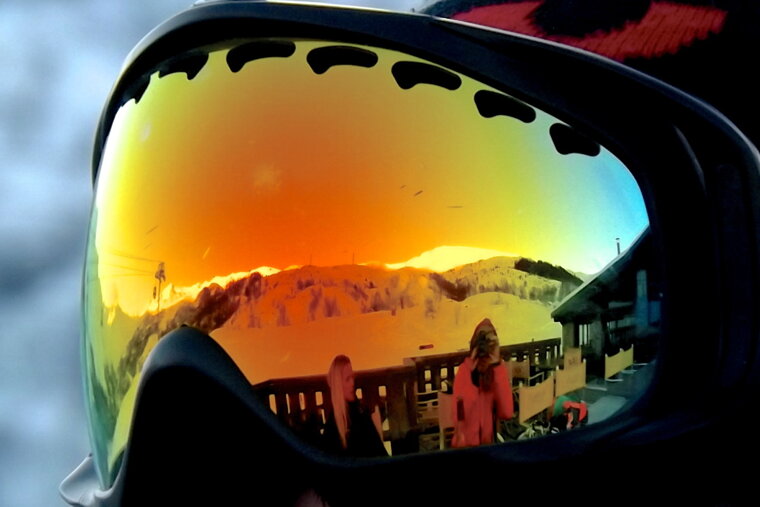 Goggles
These days with all the tech flying around, there's much more to picking the right goggles than meets the eye. If you haven't shown any interest in the goggle market in the last few years, and let's face it, who has... well you're in for a surprise. These days you can get them with magnetic lens-change systems making it easy to swap out lenses when weather suddenly changes, some goggles don't even require a second lens because they will adapt automatically to the change in light conditions, and some are designed and engineered to fit your face perfectly. Always take your helmet along with you when trying on goggles to ensure there is a good fit.
Something to consider before you go shopping is your budget. Some of the models out there can come with a hefty price tag, but when it comes to goggles a bigger price tag usually means more tech. Once it's established how much you're spending, look for some of the features we have listed below to work out which ones you want.
Here's some things to look out for and what they mean:
Cylindrical or spherical lenses: Cylindrical are cheaper but offer a lower field of vision. Spherical lenses offer a wider field of vision, distort less and are less prone to fogging up.
Photochromic lenses: One tint-changing lens that works all day in all conditions, they are crystal clear in full sun or overcast.
Polarised lenses: Work by altering the way light enters our eyes, cutting down on glare from shiny surfaces such as ice and snow, which can help reduce eye fatigue. Allows a goggle to work well in low and bright light and helps reduce the number of lenses you need. Ideal if you have sensitive eyes.
Coloured lenses: Some lenses come with a tint that can enhance certain colours but mute others, enriching your view of the world as you ride down the mountain.
Magnetic lenses: Small magnets on the goggles and the lens that guide the lens into place, and keep it there even under force. Practise using the lens-unlocking system so it's easy and intuitive even with gloves on.
Ventilation: It's very rare for premium goggles to steam up, but look for soft against the face, triple layer non-absorbent foam that releases moisture through the vents along the top so condensation isn't a concern.
Anti-fog: An anti-fog coating is essential, and the more expensive the goggle, the better the anti-fog coating will be. No coating is 100% effective on its own and it's important to keep snow and moisture away from your goggles and keep the lenses clean.
Different face sizes: Some goggle companies make goggles that don't take over the whole face, try on numerous pairs to see what style you prefer.
Detachable face masks: Some goggles (not many) come with a mask feature that uses stay-put magnets to attach a face covering. A nice touch compared to the traditional neck warmer which you have to clamp between your goggles and face on those super cold days that can and does slip down.
Glasses wearers: If you'll be wearing your spectacles under your goggles look for goggles with extra volume or that specifically state they are OTG (over-the-glasses) for bespectacled skiers and snowboarders.
Tips and tricks:
if backcountry skiing keep your goggles in your backpack until the descent and don't hike with them on your hat or helmet
when skiing in resort, keep your goggles on your face as much as possible
in a tram or gondola, take them off and hang them from your skis to help keep them dry and moisture free
avoid putting your goggles on your helmet as much as possible, the vents on your helmet could pump additional moisture inside
take time at the end of the day to ensure your goggles can dry out, don't just leave them in your bag or on your helmet
These are some well respected goggle brands that you'll likely come across in your search:
Smith Optics: As a leader in optics it's no surprise their goggles are some of the best on the market. They use ChromaPop™ anti-fog lenses that enhance contrast and highlight every feature. If you have a Smith helmet, their goggles offer a seamless integration. SMITH OPTICS website
Oakley: Featuring rimless goggles with some of the largest fields of view on the market and extreme peripheral vision, they have a large selection of Prizm lenses, fog resistance and all-day comfort in a variety of colours and sizes. OAKLEY website
Anon Optics: This is Burton's eyewear company, producing stylish frames and superior clarity lenses. ANON website
Bollé: French brand established in 1888, they first marketed ski goggles in 1960 and have long been known for quality optics for snow, water and everywhere. Their Volt+ lenses are said to offer better clarity and a 30% improvement in colour perception. Some come with flow-tech venting, keeping you fog free all day. BOLLE website
Giro: A good entry level brand making affordable goggles that offer good functionality and performance at a reasonable price. Their top of the range models come stacked with features and high end optics, so are worth a look if you've the budget. GIRO website
POC: Some of the best freeride goggles out there, these goggles fit with multiple helmets, they do tend to be rather pricey but are jam packed with tech. POC website
Scott: A large range of ski goggles in a variety of colours for all conditions, their current range is the culmination of 45 years spent developing the best goggles possible. SCOTT SPORTS website
Dragon: Californian eyewear brand known for making a good quality range of goggles, they even make some just for smaller faces, take a look if this is you. They produce everything from entry level goggles to those full of tech, again it all depends on your price point. DRAGON website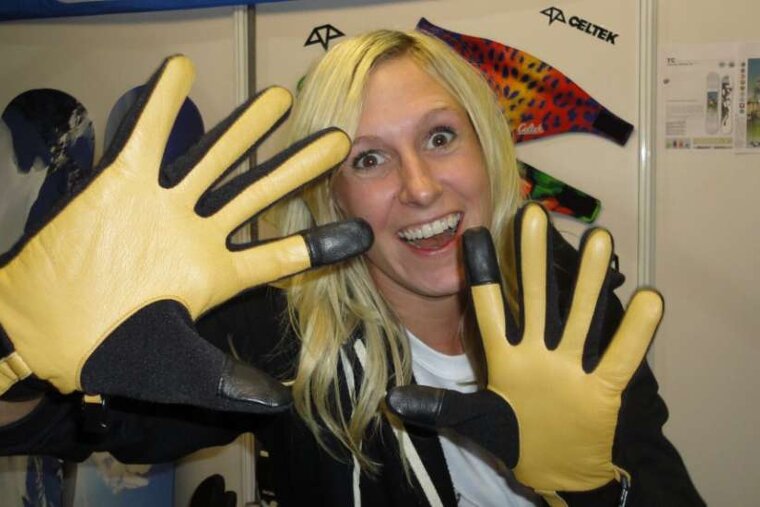 Gloves
Depending on whether you live in the mountains all season long or just visit them once or twice a year you may want slightly different things from your choice of gloves or mittens (or even fitten - short for finger mitten). Are you a glove person or mitten-wearer? Are you a skier or snowboarder? Do you prefer leather or soft-shell? Do you need Gore-Tex level protection? Are your hands always cold and in need of a liner glove? Do your hands run hot and need moisture-wicking and a breathable material?
Gloves can actually be quite technical, and if picked incorrectly you'll have freezing hands and numb fingers which will completely ruin your day on the mountain. Plus gloves aren't cheap, there's surprisingly a lot of technology that goes into keeping your hands warm.
Gloves or mittens: Mittens are warmer, all your fingers sharing one compartment generates more heat, and they're ideal for kids, yet they do cause a lack of mobility when you need to access a pocket, adjust a goggle strap, answer your phone. Three finger mitts knowns as fittens or lobster mitts combines the best of both worlds - the mobility of gloves and the warmth of mittens.
Warmth: Very much a personal choice this one. If you tend to ski in warmer conditions, then you need a less insulated glove. A glove's warmth is dictated by the shell material, the insulation and waterproof vs breathability membrane.
Shell material:
​Synthetic - usually nylon. High end gloves usually use waterproof and breathable fabrics with a membrane or a coating of ePTE or PU. These waterproof and breathable fabrics come in both hard and softshell fabrics.
Leather - usually goatskin or cowhide, it's naturally water resistant and more durable than nylon. When combined with a membrane and treated properly you'll find leather gloves waterproof, windproof, warm and will last for years.
Membrane:
Gore-Tex - typically the highest waterproof and breathability rating on the market.
Windstopper - created by Gore, it's an ePTFE membrane that guarantees a windproof and breathable performance, but it's not waterproof. When coated with DWR you'll be warm with less bulk.
​R-Tex - a highly functional membrane that adapts to the needs of the hand, offers complete weather resistance and is guaranteed waterproof.
Insulation:
Down - known for its superior warmth to weight ratio.
Primaloft - a patented synthetic microfibre insulation material that is warm, breathable and water resistant, it delivers great insulation even when wet.
R-Loft - Reusch's own insulation that reliably heats gloves.
Fibrefill - made of polyester fibre, ideal for cold and wet conditions.
Lining: An extra layer built in to provide extra warmth and comfort. Will vary in material by brand, but the most common is fleece, wool or a synthetic material. They are there to wick away moisture passing it through the membrane.
Reinforcements: Most will have grips and reinforced areas that get the most use.
Cuffs: These can vary and your jacket may be the determining factor here - some are designed to be worn over, some worn under the jacket's cuffs.
Zip pocket: Small pocket for hand warmer inserts, can double up as a vent on warm days.
Wrist guards: Can be found in some snowboarding gloves. Check out the brand Level for this.
Nose wipe: Normally a soft, suede or other absorbing fabric found on the thumb.
Fit: A glove should fit snugly, allowing enough room at the end of outstretched fingers to pinch a quarter inch of fabric, whilst making sure your palm is completely inside the cuff so your wrist remains covered. When making a fist, the fit should not be too tight that you can't bend your fingers. To measure your hand size if you're buying online, you should measure from your wrist to the top of your middle finger. You can then compare this to the size guide online.
Heated: Still quite pricey as they are relatively new to the market, essentially a heating system sends heat from the the back of the hand to the fingers. Rechargeable batteries sit inside the cuff offering up to 12 hours heat on a low setting, 8 hours on medium and 4 on high. If you suffer from cold hands, these are a great option.
Also something to consider is the differences for skiers and snowboarders. When snowboarding you're more likely to drag your fingers on the surface of the snow, so make sure there's an overwrap or overlap. If they end with seams at the tip they can be susceptible to abrasion when snowboarding. Skiers will be holding poles, so the gloves need to allow room for this and some like padding on the rear of the hand for protection when carving.
Here are some brands to look out for when choosing your next pair:
Hestra - trusted by ski professionals the world over, this Swedish manufacturer has been making gloves for decades. Their Army Leather Heli Ski glove features on virtually every 'best of' list every single year. They use leather liberally in their construction, delivering a glove that is flexible and very durable and some come with Gore-Tex for a truly waterproof glove. HESTRA website
Black Diamond - legendary among hardcore skiers for warmth and durability. BLACK DIAMOND website
Dakine - offer no-nonsense warmth for season-long use with a friendly price point. DAKINE website
Burton - has a range of affordable gloves and mittens, some come with Gore-Tex and liners, it really depends on your budget and what you require from your gloves. BURTON website
Reusch - the world's leading traditional glove brand since 1934, they specialise in goalkeeping gloves and multifunctional / winter sports gloves. REUSCH website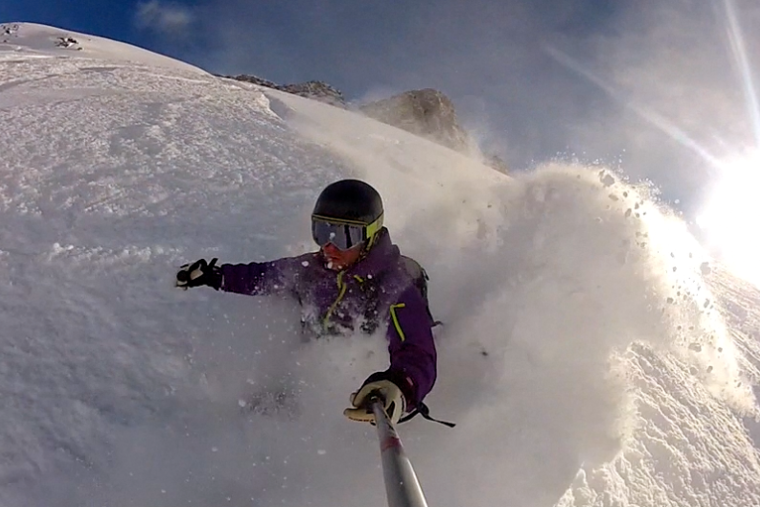 Tech
So besides the technology that's gone into your clothing, what's the latest gadget to have on you this year?
If you already have an Avybag, GoPro 360, Garmin InReach Mini, the latest digital transceiver, and at least one earbud to listen to your boot inserts then don't forget the latest smart watch. Some recent models have map features that show areas that are steep enough to avalanche and heat maps to indicate where popular ski tour routes are.
For those really serious about their ski gear there is another level above what the likes of you and I would buy, called Gnar tech. This is extreme high performance ski and snowboard gear that will survive most things and then get stuck back together with duct tape when it falls apart. This is the gear worn and carried for expeditions by mountain guides and mountaineers. Fibres have to work hard, they will wick, absorb and breathe, they are waterproof and water repellent, lightweight and compressible, will have taped zips, inside sealable pockets and reinforced seams. These product will also have picked up a few highly respectable awards for technology along the way. A niche market, but keep an eye out because these technologies, if proven successful at what they promise to do, will always trickle down into the more affordable ranges for the average joe skier and snowboarder.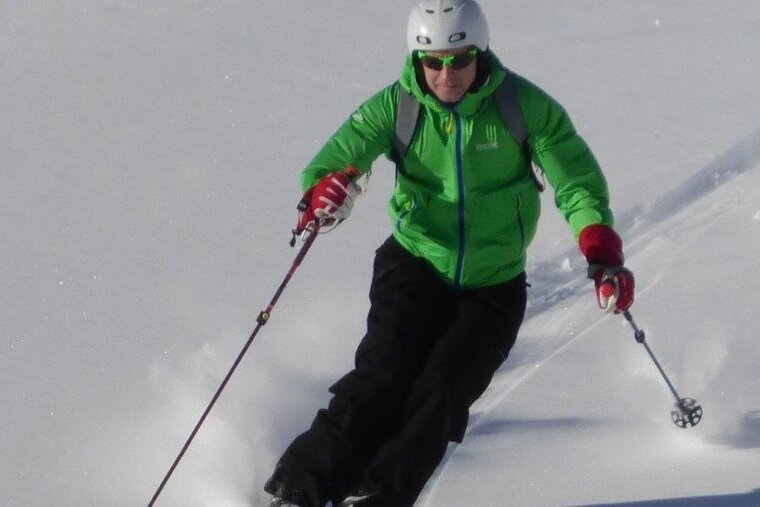 Terms you'll see
So with all this research and investment in apparel technology, you could be left wondering what does it all mean and what does it do? Here's our guide to a few of the main techs and fabrics you'll read about a lot when looking into buying a new product.
GORE-TEX
Found in jackets, footwear, gloves and more, Gore-Tex call themselves an ingredient brand. First introduced to the market in 1970, it was initially used in industrial and medical products, eventually used in clothing due to its breathability and water protection capabilities. Only working with brands that meet their rigorous testing standards (e.g. all seams must have taping to eliminate leaks), when buying a product with a Gore-Tex label you can rest-assured you have a high performing piece on your hands. Tested in the most extreme and harshest environments, the outer layer is coated with a durable water repellent (DWR) treatment that prevents it becoming wet. Wear and cleaning reduces the performance of the fabric, but it can be reinvigorated by tumble drying or ironing on a low setting. Most environmental groups would not consider Gore-Tex environmentally friendly, as essentially any plastic-based products are at odds with the natural environment. Whilst they have a long history of high standards in chemical and waste management, there is no getting away from the fact that their products are petroleum-based - a leading cause of climate change. And whilst Gore-Tex is long lasting, when it is eventually discarded, the product won't biodegrade for centuries. Gore is moving away from the PFCs that are of environmental concern and plans to phase out its most harmful PFCs by 2025. Interestingly, this move has seen a drop in performance, as the safer PFCs don't perform as well and require reproofing more frequently. But a reduction in performance due to this is a consequence we think most outdoor enthusiasts would be willing to accept. GORE-TEX website
Merino Wool
Claimed to be 'the world's most versatile and sustainable sportswear material', it is favoured by many outdoor enthusiasts because it has proven to be the perfect fabric for staying warm in a cold climate and keeping cool in a warm climate. It absorbs moisture without feeling wet or cold and outperforms many other fabrics when it comes to moisture-wicking, warmth, anti-itch, and all-important odour fighting abilities. It is naturally anti-bacterial, so you don't have to wash it after every wear either... say what? You read that correctly... drying and airing your sweaty base layer is usually enough. Also as a natural fibre it breaks down naturally, and therefore doesn't pollute, and you can even compost it! When buying any merino wool product look for standards and certifications that ensure the fair treatment of animals and respect of the environment such as the Responsible Wool Standard and ZQ Merino Standard. ZQ MERINO STANDARD website
PFC-free
So what is it and why is it so contentious in the winter apparel industry? PFC stands for 'perfluorinated compound', you may also see them referred to as 'fluorocarbons'. They are a wide range of man-made chemicals used in everything from non-stick pans to foam in fire extinguishers. Some are exceptionally good at repelling water, dirt and oil, and as a result became widely used in durable water repellent (DWR) treatments for outdoor clothing and equipment. These treatments when used on fabrics make them waterproof and keep them breathable. However, these chemicals often leach into the water system where they build up through the food chain, and have been found in ice caps and even the stomachs of polar bears. Some are more toxic than others, but all of them are harmful in high quantities. So, if an item is described as PFC-free, it usually means it's been treated with a DWR that repels water without needing to use PFCs. These PFC-free treatments can be silicon-based, wax-based or sometimes even plant-based, so it's a catch-all term for a wide range of treatments. Whilst they aren't considered as effective as the previous PFC treatments, the benefit to the planet is of course worth it.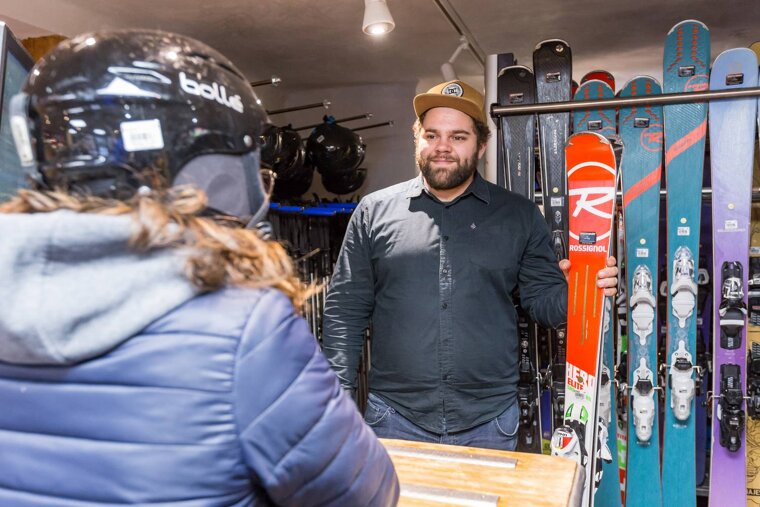 What to do with your old gear
So if you've decided on what you may need to replace or add to your skiing or snowboarding kit, what should you do with your old gear to extend its life and ensure it doesn't just end up in landfill. Kids especially grow out of their gear before they've even gotten much wear out of it.
Repair: most brands will happily repair damage to your kit if it's covered under the warranty, and if not some shops run a repair service where you can take your gear and they'll put in a new zip or repair a tear for free or a nominal fee. If the waterproofing has gone in your favourite pants or jacket, buy some Nikwax and give your clothes another season's worth of wear. Nikwax is safe for the environment, is solvent free and water based.
Rehome: you could sell it repaired (or unrepaired if you make it clear what's wrong with it) on numerous resale websites such as Ebay, Vinted, Depop etc. Or check with your local ski shop if any organisations are looking for used ski gear, this is a great option if it's still in good condition and less than about 10 years old. Kids skis/snowboards and winter clothing are definitely always worth donating, some organisations that put on youth programs don't have the money to buy it and by donating it increases access for everyone to the wonderful winter sports we all love. Failing that drop it off at your local charity shop who can benefit from your unwanted items.
Recycle: many brands take back their clothing when you're done with it, and sometimes will even give you a nice discount voucher to spend in-store. They then go on to recycle the product, often making new fibres that will go into making a new product. Or turn your old helmet into a hanging planter and make a ski or snowboard bench to sit outside your home and forever remind you of your days on the hill together.