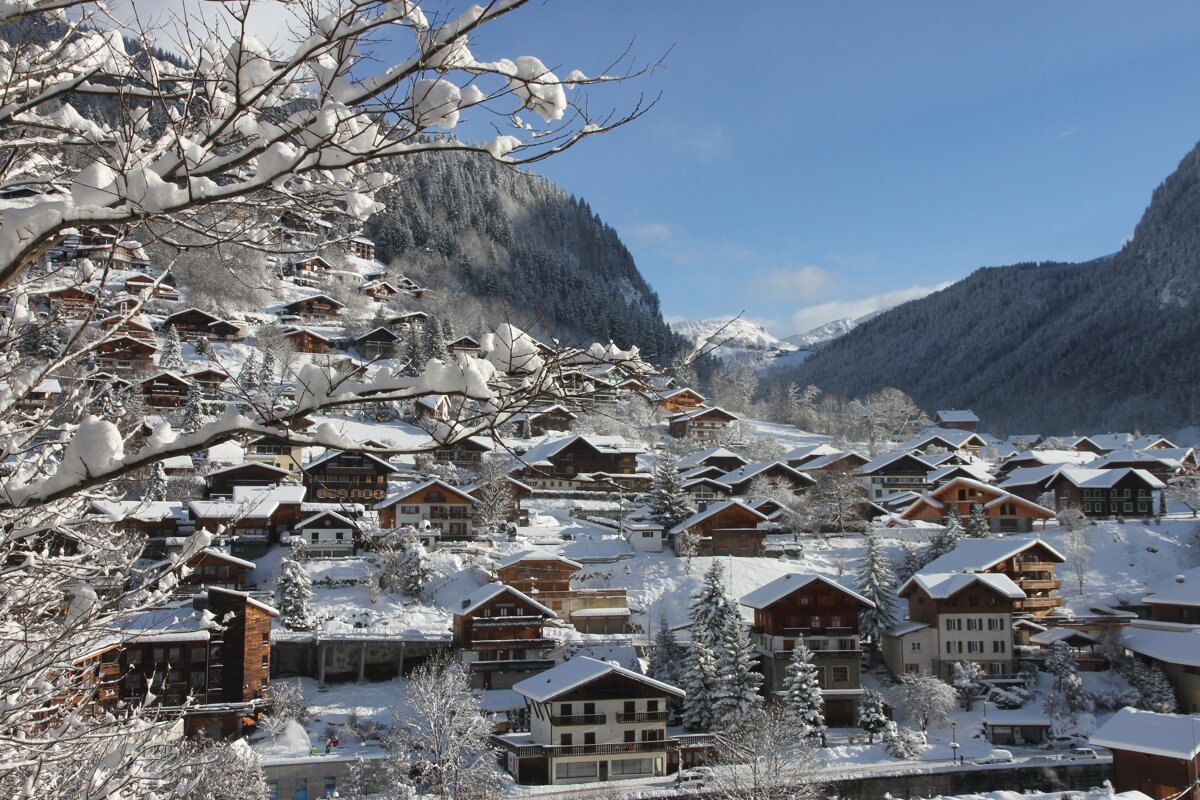 Why advanced skiers love Morzine
Morzine is the perfect destination for more advanced riders
Part of one of the largest linked ski areas in the world, the Portes du Soleil (PDS), Morzine has 48 lifts, which access 69 runs and 120km of total skiable area. It is fantastic for all levels, but especially intermediate and experienced skiers and snowboarders who can make the most of the domaine's potential.
Here are a few reasons why advanced skiers and snowboarders should pay Morzine a visit.
Reds and Blacks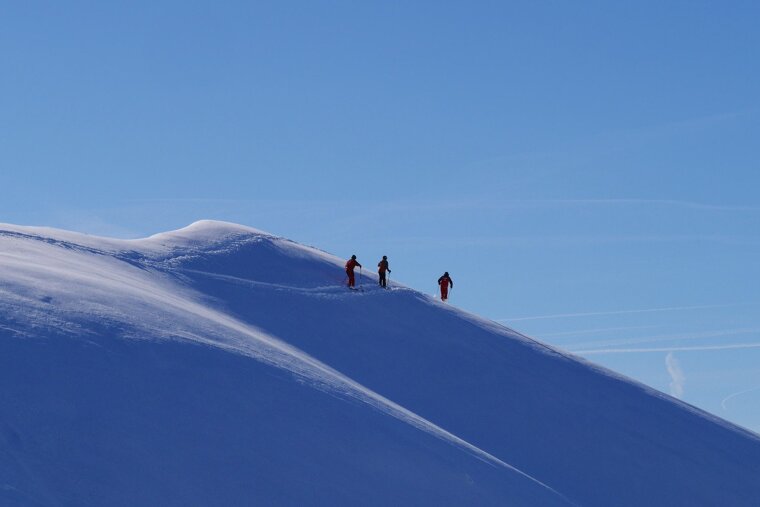 Niether Morzine or Les Gets is renowned for steep slopes, but there are 28 red and nine black runs from the highest peaks in the area - mainly Chamossière (2,002m), La Rosta (1,665m) and Mont Chèry (1,826m).
The easiest to reach are the Pléney home runs serviced by the Pléney Bubble. The fastest and steepest route down is directly under the TS D'Atray: Piste A and J. From Point de Nyon (2,019m) drop all the way down the Aigle Rouge to the Plateua du Nyon and down the Chamois red run. Continue down here and follow Retour des Nantes all the way into Morzine and the foot of the Pléney télécabine.
If you're looking for moguls head for Aigle Noire under the TS de la Pointe lift.
Chamossière is often overlooked as it isn't easily connected to Morzine, but the red Arbis piste is one of the best around, it's super steep and bumpy.
Les Gets and the Chavannes Bowls have two black runs: Yeti and Myrtille. Mont Chèry above Les Gets also has a couple of long mogul runs down the backside to Encrenaz; Mouflon and Chevreuil.
Going off-piste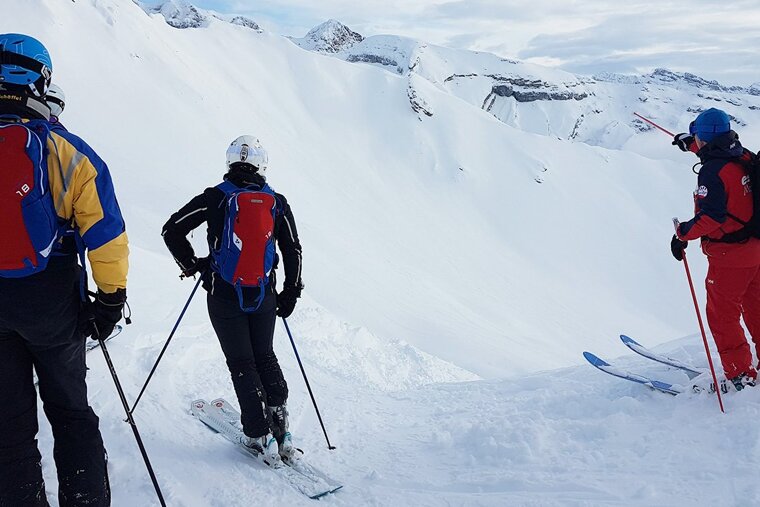 Nyon and Chamossière are the highest points and the best sectors for powder hounds. These are lift-accessed off-piste areas, a dedicated Freeride Zone between the two peaks.
Nyon has a multitude of lines down the face, and Chamoissière has a perfect un-pisted bowl to skiers' right. It does get tracked pretty quickly, but it's a big area so you should be able to score multiple laps before the snow loses any appeal.
If you're new to off-piste, the tree runs up the Super Morzine might be perfect. They are a great place to help perfect powder turns and if you're not looking to go too far from resort.
Off-piste skiing or snowboarding is different to piste skiing or snowboarding, and therefore needs a slightly different approach. It's definitely worth a lesson in 'off-piste' techniques if you're new to it, or would like some tips for riding steep and deep powder. It also pays to have someone with a bit of local knowledge, a mountain guide/off-piste instructor will be able to show you all the best spots to suit your ability.
For those of you that enjoy ski touring, Avoriaz has made the whole area ski tour friendly, and it's a great way to see a side of the mountains that you wouldn't ordinarily be able to.
Ski touring and avalanche gear can be hired from most ski shops. It's recommended to go with a professional, and never to go off-piste on your own.
Parks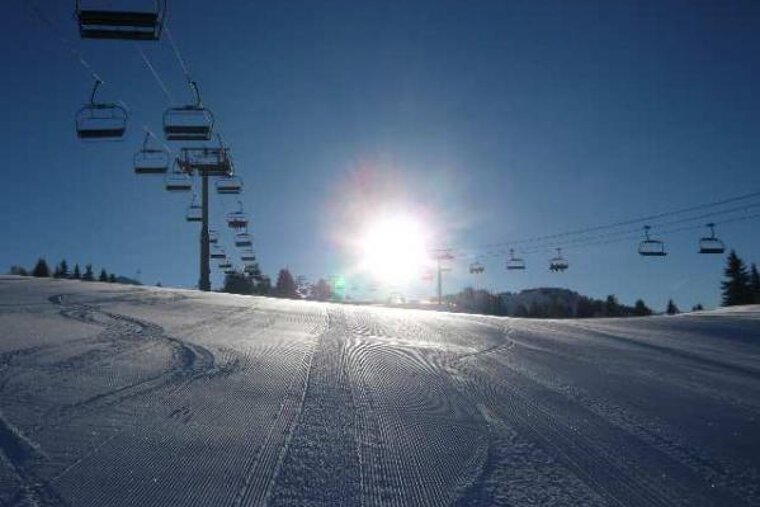 So once you've had enough fun bouncing around the reds and blacks, and in and out of the pow pow, how about hitting a few jumps, boxes and rails.
Nyon has a snowpark, but it is dwarfed by the other parks found across the Portes du Soleil, especially in Avoriaz. The kickers here are narrow with short landings, it's a fun park if you're in the area, but not worth making the trip especially for.
But if you're a bit of a park rat, you really should make a trip to Avoriaz. As one of the first resorts in Europe to welcome snowboarders and the freestyle scene with open arms, there are six freestyle areas that all come under the Avoriaz SnowZone umbrella, including the famous Stash. The Stash, created in partnership with Burton, comprises three different routes through the trees of varying difficulty. The Lil Stash is its baby brother (or sister); The Burton Kids Parkway is a beginner area of 400m and perfect for first-timers; The Snowpark de la Chapelle is very popular and the queues are long in peak season; Snowpark Arare is known locally as the Big Park and definitely requires skill and bravery to hit some of its features; and finally the Superpipe, whilst not as large as those in the X-Games, it's still a daunting sight to behold, let alone attempt.
Linked resorts
Of course you could just lap the Morzine blacks and reds during your holiday and be perfectly happy, but to really see all that this area has to offer make sure to look further afield. The Portes du Soleil domaine is vast, with 426km of pistes spread across 13 different resorts in France and Switzerland, dotted with around 200 ski lifts that service 286 pistes and 30 snowparks. See what I mean?
For advanced riders, it's possible to maximise your time in this beautiful region by spending a day doing the PDS tour. The tour takes you in a loop around the 13 resorts that link France and Switzerland, incorporating varied skiing and amazing views to make it an unforgettable day in the mountains. The tour should take the experienced skiers and snowboarders around six hours, not including a break for lunch at a cosy alpine restaurant. Just be aware that you must keep an eye on the time and not miss the last lifts of the day.
Morzine is linked to Avoriaz via the Super Morzine télécabine, Les Gets is easily accessed from Morzine, St Jean d'Aulps is not connected by pistes or lifts but is well worth a look, Chatel, Pre la Joux and Linga don't have any black runs, but have gentle powder fields for off-piste lovers. On the Swiss side there are six resorts, which are easy to reach from Avoriaz and here you'll find more snowparks, steep reds as well as the infamous Swiss Wall.
Great weather and snow conditions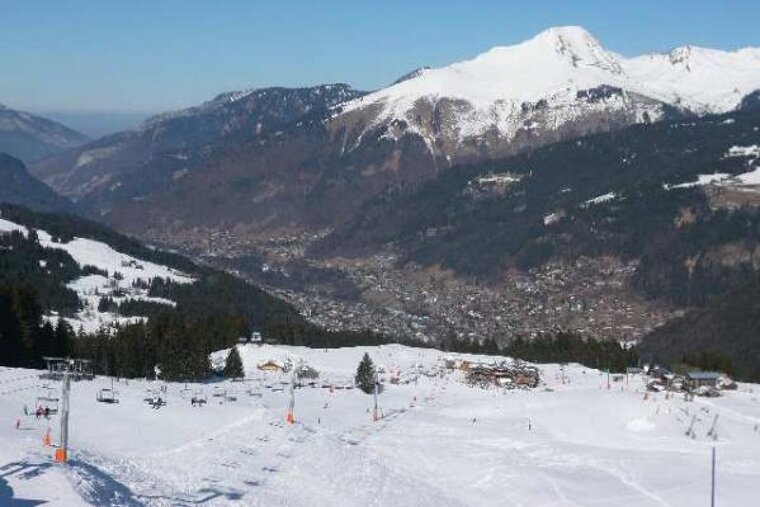 Morzine sits at an altitude of 1,000m and is lucky enough to get huge dump days followed by brilliantly sunny ones. The lift company ensures its use of approximately 520 snow cannons keeps the many miles of ski runs covered with fresh 'fake' snow to supplement the real stuff, even down at resort level, for as long as possible.
Modern lifts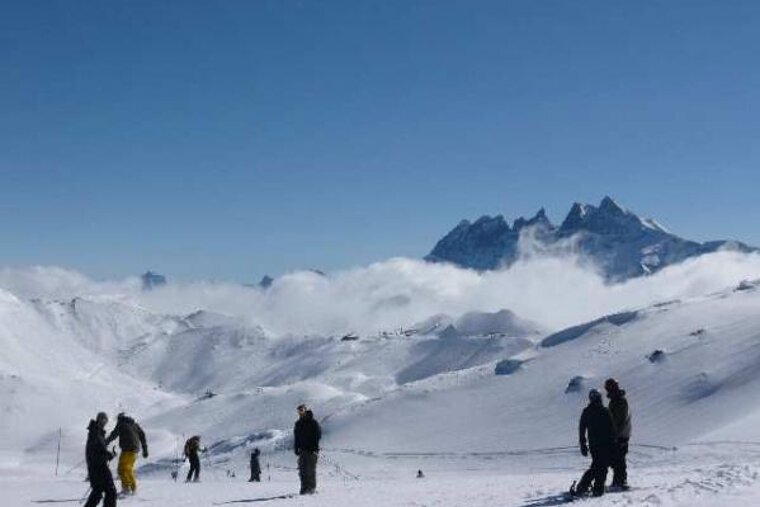 The PDS spends millions of euros each year upgrading its lifts, meaning you're whisked at speed and in comfort to the summits. The result is you spend more time skiing and less time sitting on lifts or queueing.
The Nyon ski area has been the recent beneficiary of new developments with a remodelled snowpark and XL border cross zone accessible from Les Raverettes chairlift. Also the Pléney gondola now has secure phone recharging points at the cable car stations. At the top the Belvedere chair has been replaced by a fast six-seater.
Ski in, ski out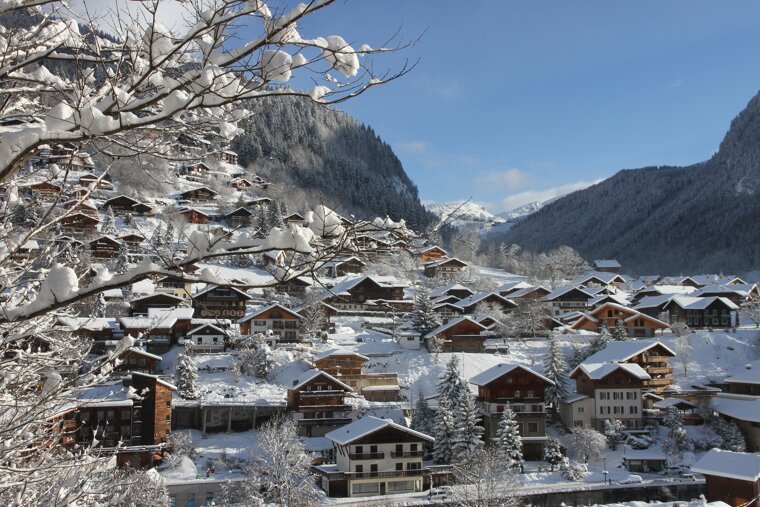 Morzine also has the bonus of being a ski-in, ski-out resort. This is ideal if you are an experienced skier or snowboarder, because what better way to start the day than to be straight on the slopes the minute you walk out of the door. And even better to finish off the day with that last run taking you straight back home again, no lugging skis, snowboards and the like on and off buses and through the streets. Dump your gear and get straight out for après, or pile into that tea and cake your chalet hosts have so kindly left out.
Something else to do
Even the most die-hard skiers and snowboarders need some down time. When it's time for a break from all of that, it's good to know there's something else to do in resort when you want to spend time with your family and friends. Whilst Morzine has great bars and restaurants offering up some of the best food and après-ski in the French Alps, there are other ways to entertain yourselves in the evenings and on that much needed day off.
You can drive a dog sled, go skidooing or ice skating. Alternatively if 'chill' is at the top of the agenda, visit a spa for a relaxing treatment or take a dip in the local swimming pool. There's definitely no shortage of things to do, or not, in Morzine.
Safety first
Exploring beyond the ski resort boundaries is an amazing experience for anyone who's physically fit and has mastered the pistes well enough. There are, however, risks associated with venturing outside the safety of the marked/patrolled ski area, including awareness of your actions on those below you on the slopes. Mountain guides are professionally qualified and have extensive knowledge of the local terrain to provide you with the safest and most enjoyable possible experience in the mountains; as a visitor here we highly recommend you hiring one. Many ski schools also provide instruction in off-piste skiing, avalanche safety and mountaineering techniques. Make your time in the mountains unforgettable for the right reasons, ski safe!
Off-piste skiing and mountaineering are dangerous. The opinions expressed in these articles are very much time and condition-specific and the content is not intended in any way to be a substitute for hiring a mountain guide, undergoing professional mountaineering training and/or the individual's own backcountry decision making.
Location
Morzine Region, Morzine