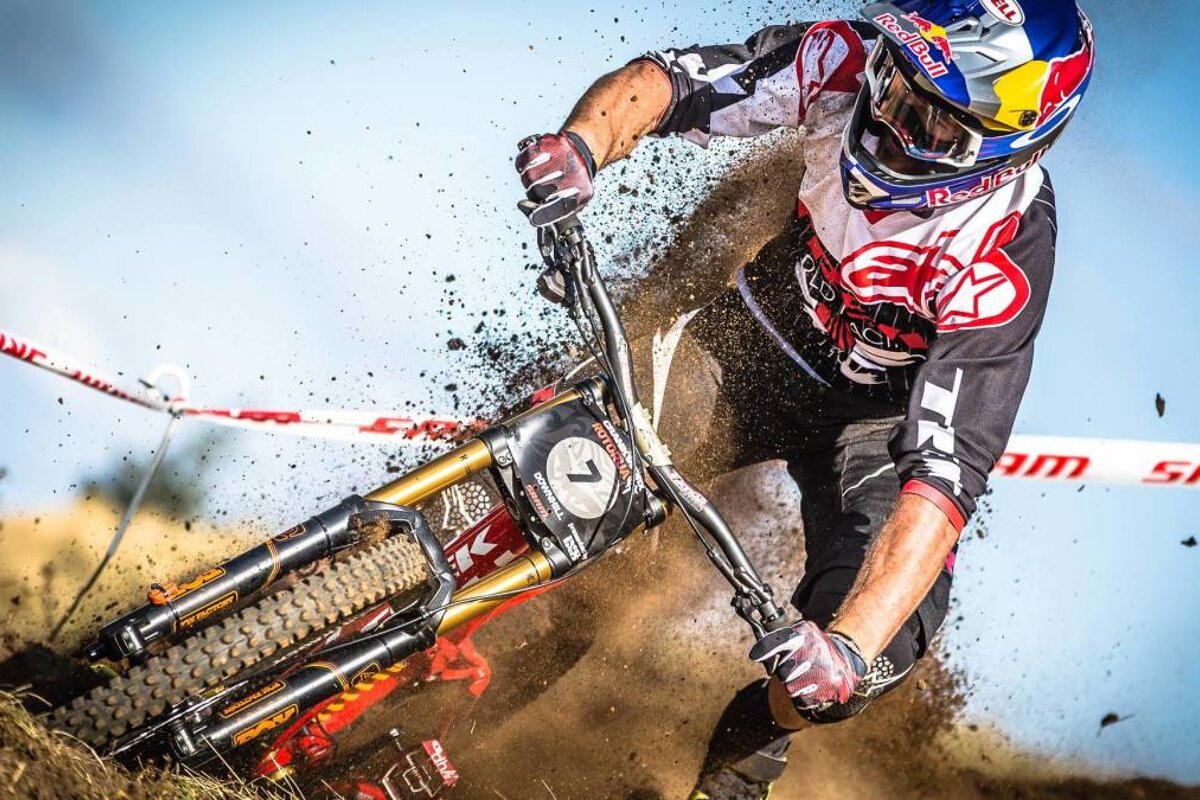 © Clint Trahan / Crankworx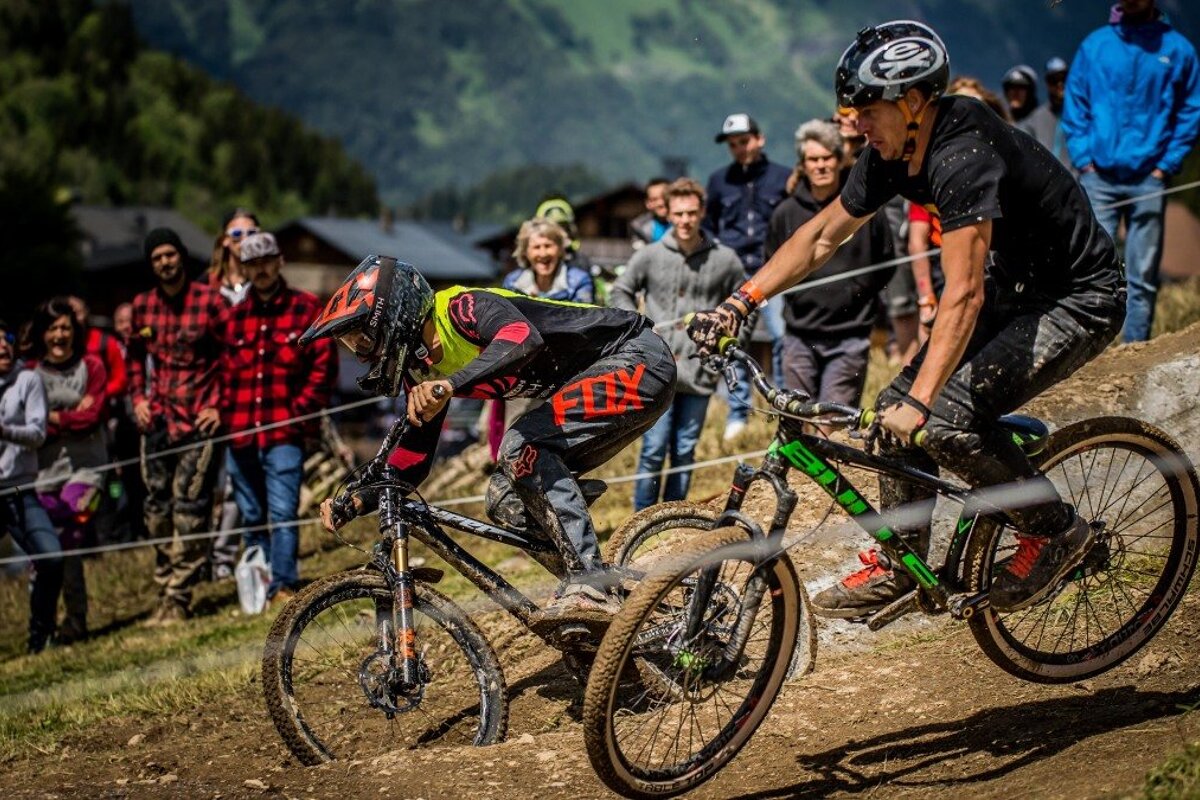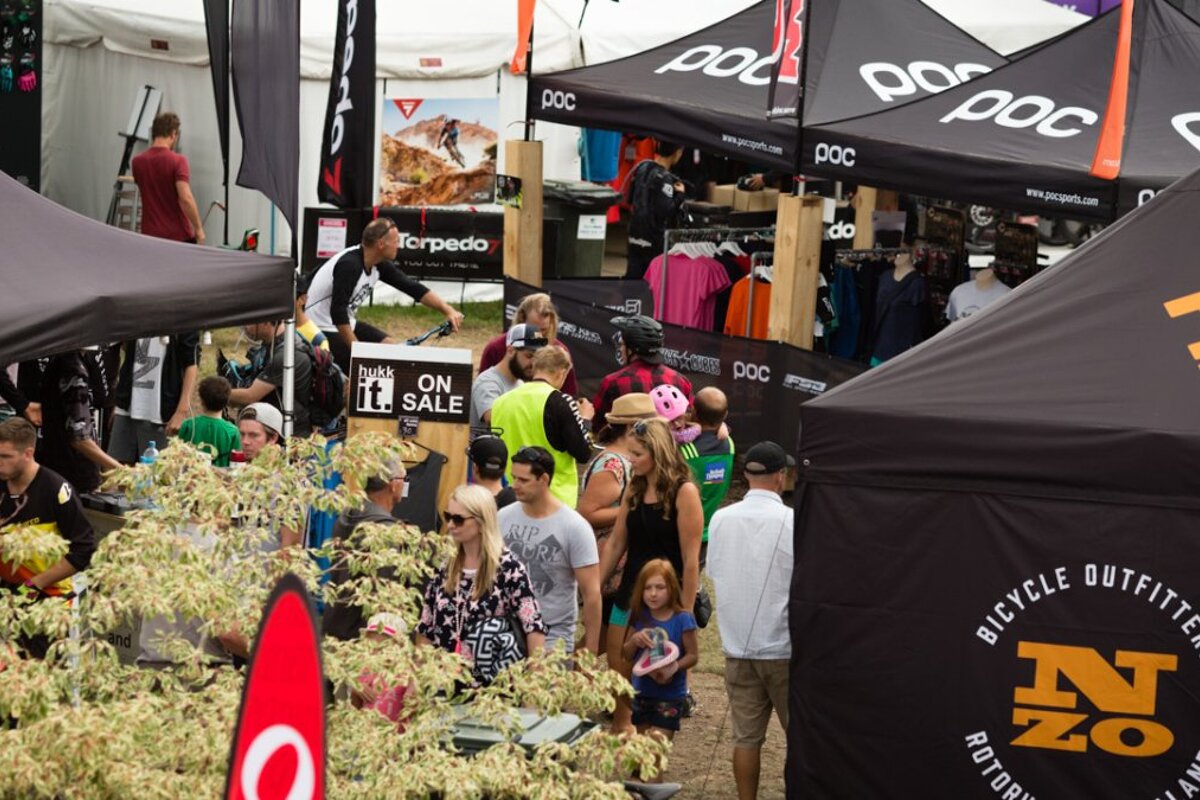 © Clint Trahan / Crankworx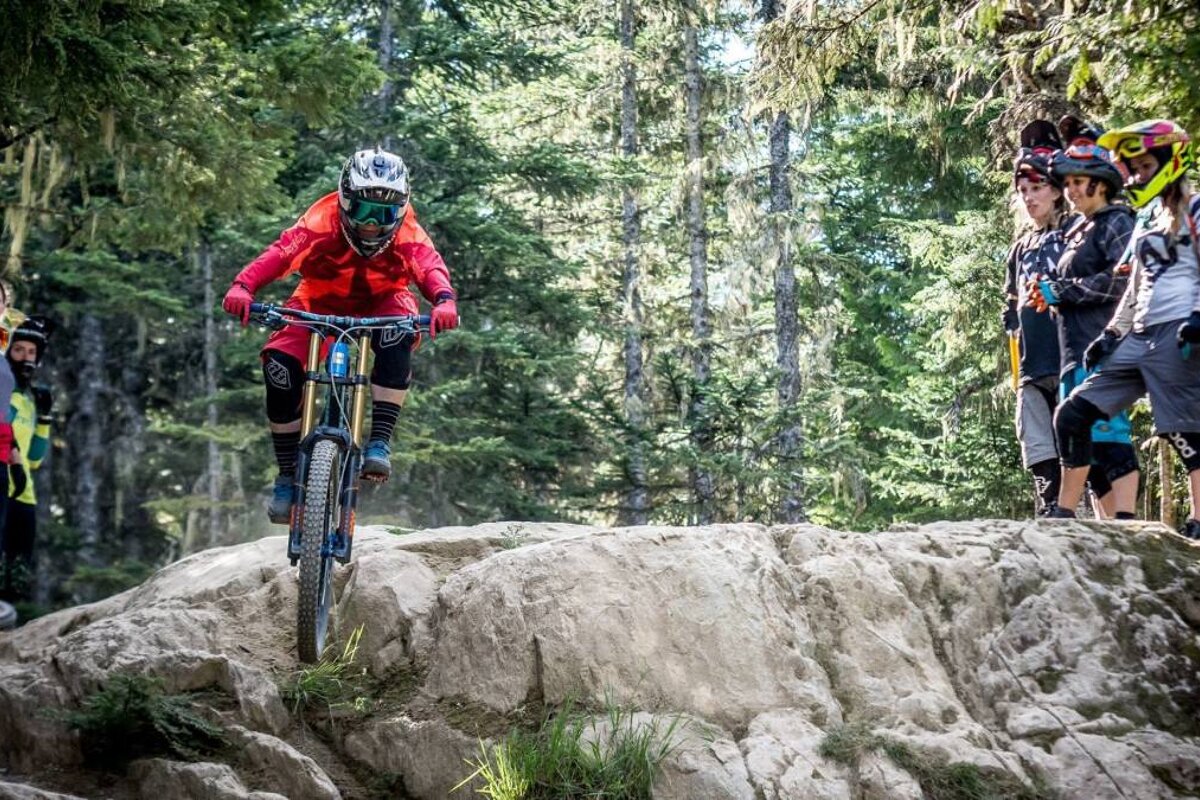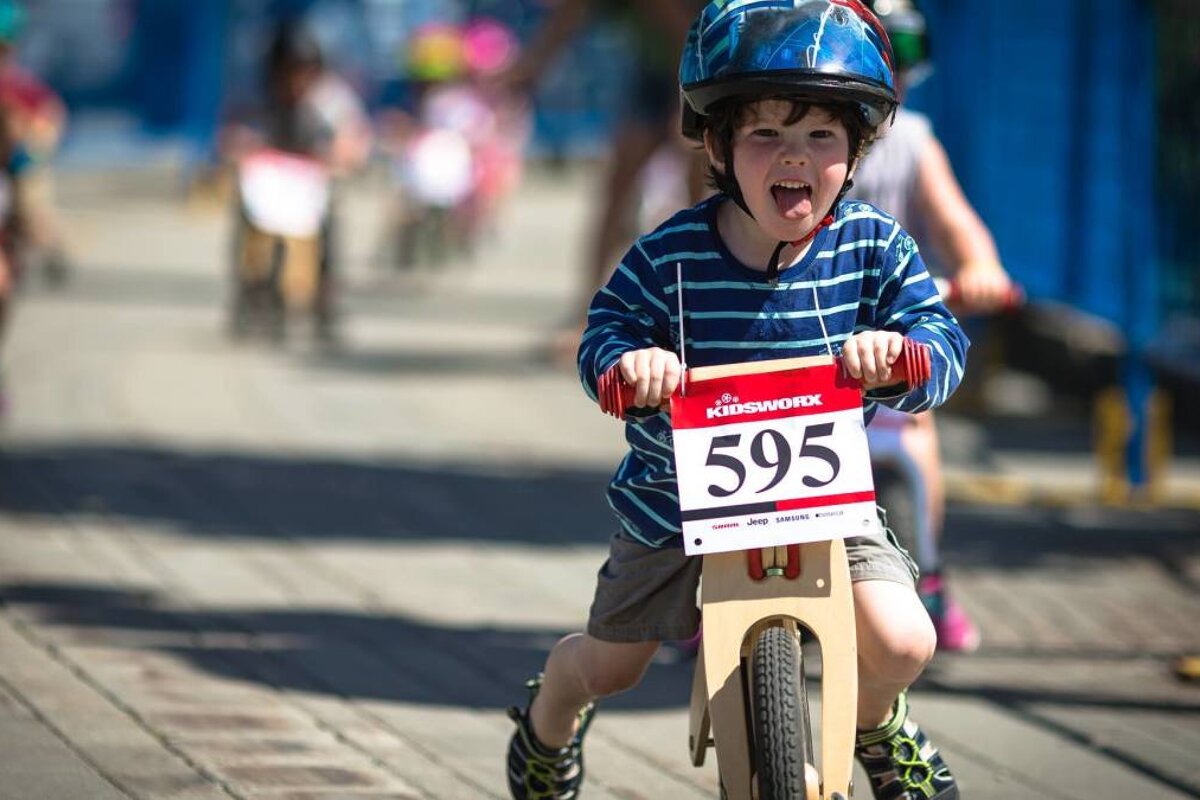 © Clint Trahan / Crankworx
Crankworx Les Gets 2017
What's on when, what's new, where to stay & how to get here
Another summer season of mountain biking in the Portes du Soleil is fast approaching and what better way to kick it off than with another round of the Crankworx World Tour.
Returning for its second year, Crankworx will be setting up camp in Les Gets from Wednesday 14th to Sunday 18th June 2017, just after the lifts open for summer in Morzine & Les Gets. If you're not familiar with this event, read on to find out what to expect, what's new this year and how you can take part.
Watch this
What is Crankworx?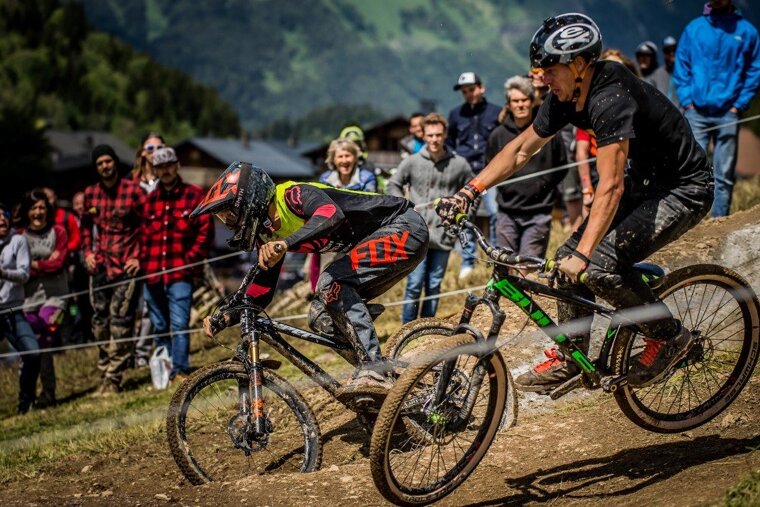 The Crankworx world tour is a huge international mountain bike competition and festival with stages taking place in Rotorua New Zealand, Innsbruck Austria, here in Les Gets and (the historic home of the event) in Whistler, Canada. It attracts the world's best mountain bikers in freestyle and downhill disciplines and is visited by around 30,000 fans in person, as well as millions of viewers from its online audience - You can watch some of the events live on Red Bull TV and replays of all the events from each stage of the tour.
In the region of 500 competitors take part in the event each year, representing elite mountain bikers from no less than 21 countries. Riders include a large number of the top athletes from the MTB UCI World Cup circuit as well as those taking part in huge freestyle events such as Red Bull Rampage.
Riders compete for prize money in each competition in each stage of the event, aiming ultimately to be crowned either King or Queen of Crankworx for this year's world tour.
Crankworx Schedule - What to watch & when
Crankworx Les Gets takes place over five days from 14th to 18th June 2017 and over the course of the event you'll be able to see downhill races, uphill challenges, an event especially for kids to join in with and the competition that Crankworx is probably most well known for - Slopestyle.
Training sessions and riders meetings take place throughout the week, so there's plenty of opportunity to watch some of your MTB heroes throw down some impressive tricks and stylish riding, or get their autographs or a selfie in the pits.
Here are the key dates and times for the finals and main events taking place during the week:
All the dates and times are subject to changes in the weather, so let's hope it's a drier event than last year and everything stays on schedule.
Two films screenings called Light on MTB will be taking place on 15th and 17th June from 20:00 and there will also be live music and concerts on the high street every evening after the events have finished for the day.
What's new at Crankworx this year?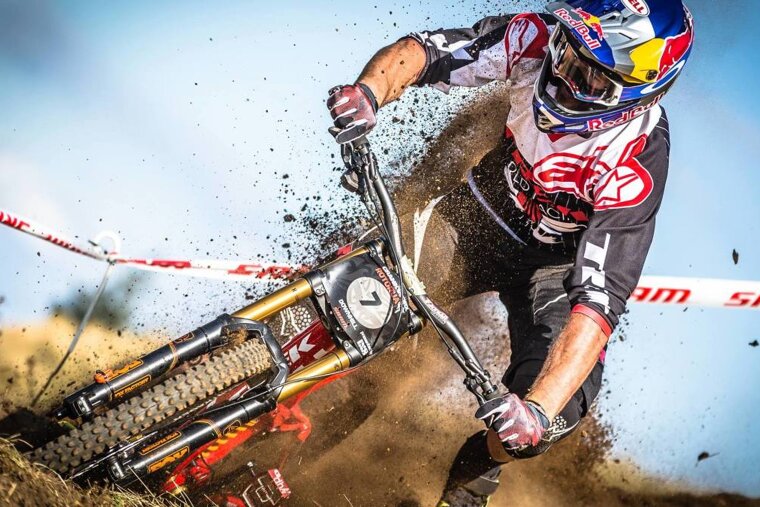 After last year's rather soggy, muddy conditions the shopping & expo area has been moved to the square outside the tourist office, on totally dry ground.
The Air DH race is new this year, held on the black trail "Dans l'Gaz" on Mont Chery with roots, jumps and a very steep gradient. Find the trail on the bikepark map for Les Gets.
The Slopestyle competition final has been moved to Sunday, to keep the enthusiasm of visitors high until the very end of the festival.
How can I get a VIP pass?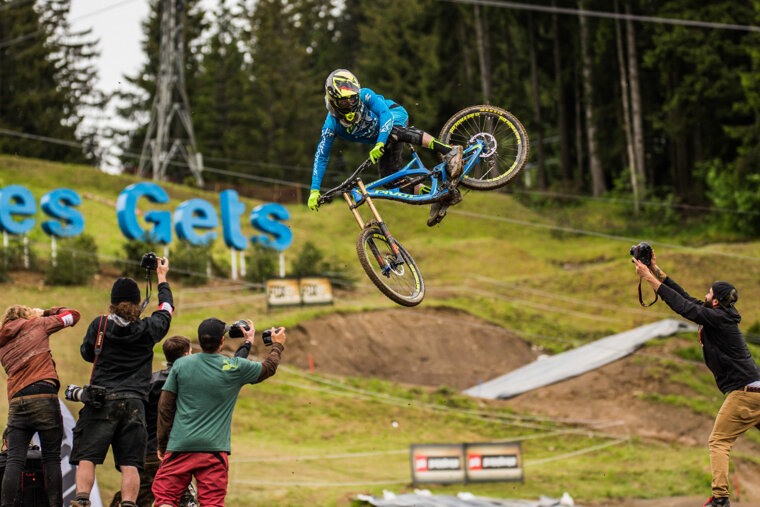 Watching all of the Crankworx events is free, BUT if you'd like to get up close and personal with the competitors, have access to a private bar and dining area as well as other benefits, you should buy a VIP pass. You'll get an unobstructed view of all the action, a 1 day bike park pass and a special gift amongst other benefits.
Can I take part?
Can I volunteer?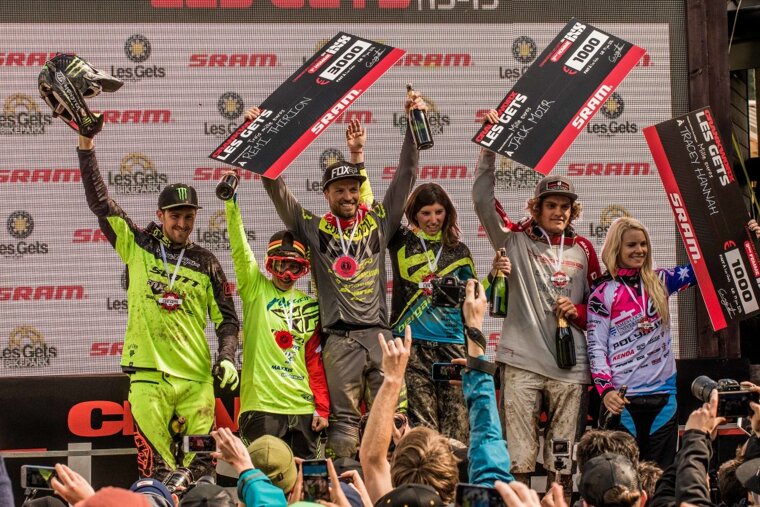 Yes. Crankworx are currently look for volunteers to help out from 12th -19th June. Duties include event preparation and set-up, competition days and final pack-up. They are looking for volunteers who can commit to a minimum of 2 days during this period. You'll need to fill in an application form on the Crankworx website to be considered.
How do I get to Crankworx?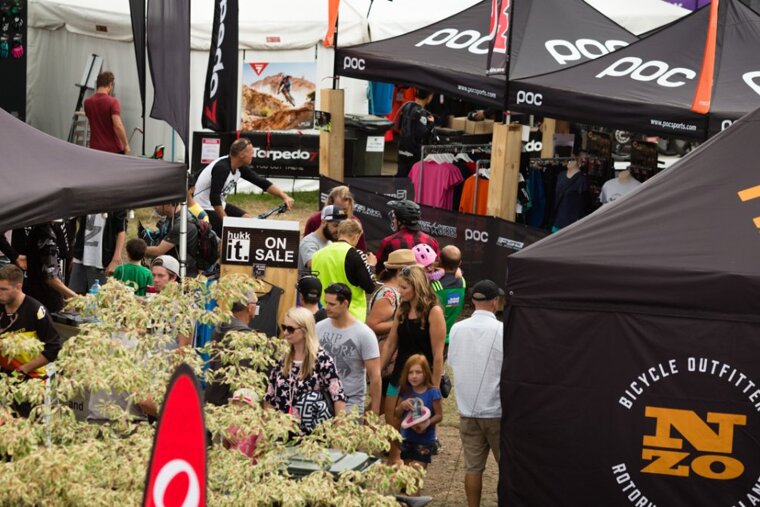 For travel details on how to get to Les Gets & Morzine, take a look at our Getting Here Guide, which has all the information you'll need on which airport to fly into, transfers to resort, as well as travelling by car, bus or train. You can book private or shared airport transfers via the link below.
Where can I stay for Crankworx?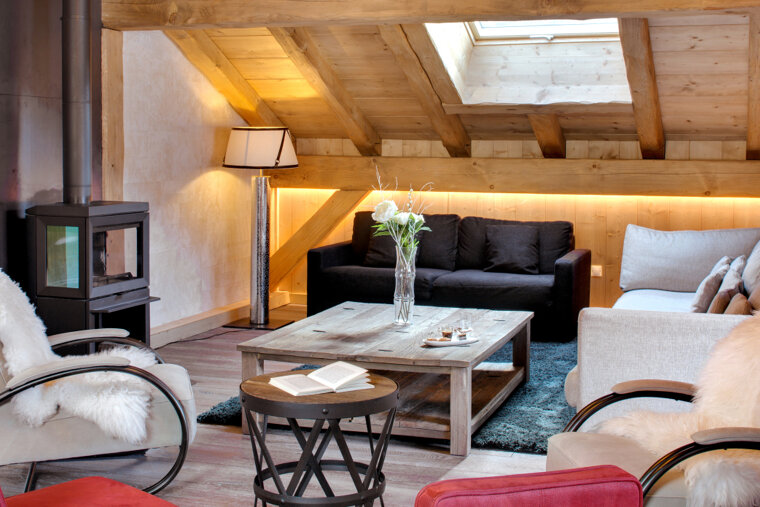 Crankworx takes places right in the centre of Les Gets, at the bottom of the Chavannes lift and across the village on the lower bike trails of Mont Chery.
Les Gets offers some great accommodation, from hotels to chalets and apartments which you can contact directly to make a reservation. Or you can have a chat to one of the local rental agents if you'd like some more help with finding somewhere to stay or book a VIP package and/or bikepark pass via the Crankworx website.
Location
Les Gets, Morzine