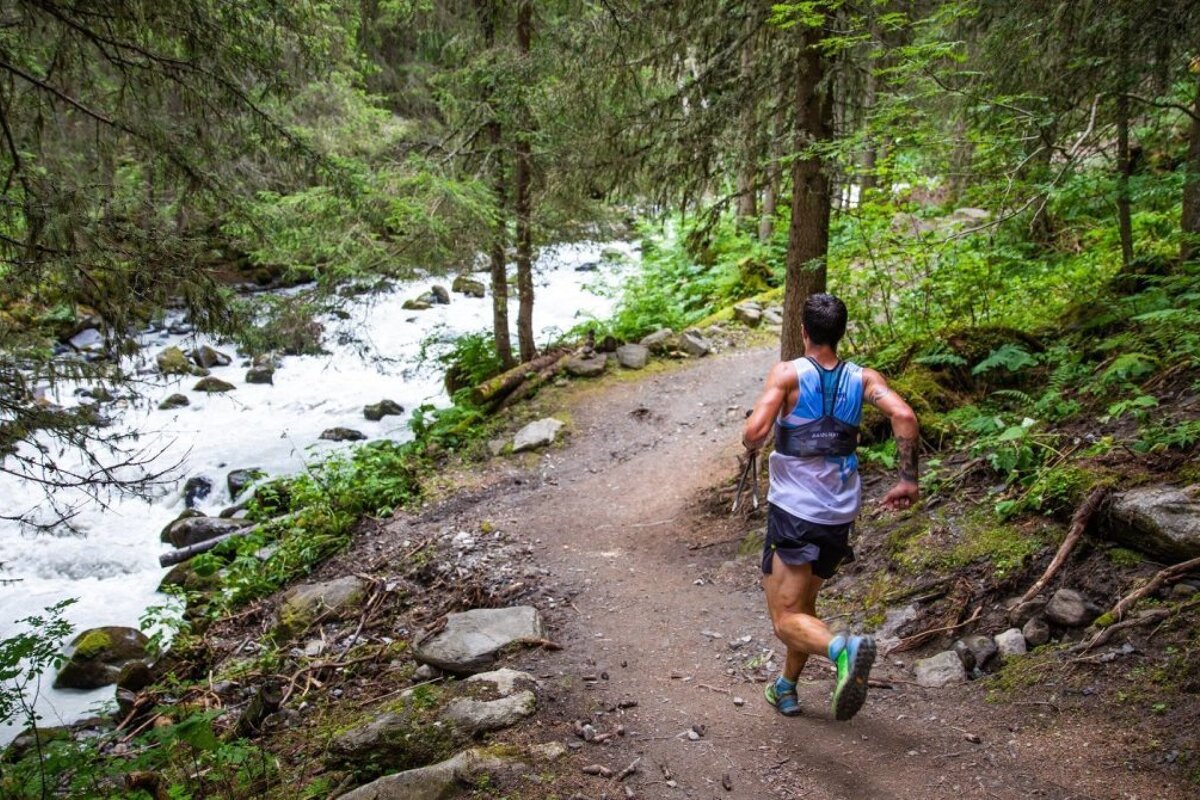 Latest Gear: Mountain Running Equipment
The best trail running gear this summer
Running is one of those activities where often less is more. Really, the only specialist item of equipment needed for running is a pair of shoes. It's all about freedom – moving through the mountains as fast and light as possible is a real joy.
Although you may not need much equipment for mountain running, choosing the right gear can make a real difference. Here are a few of our favourite items for mountain and trail running.
La Sportiva Kaptiva Shoe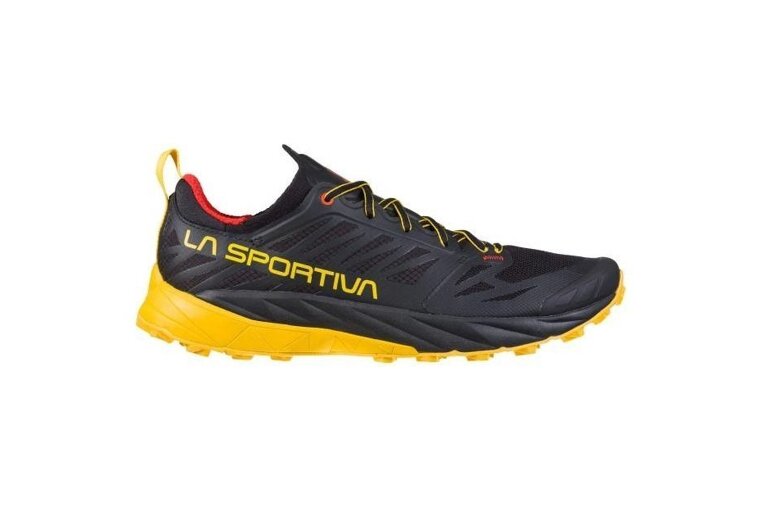 It seems like an increasing number of trail shoe brands are trying to hit the sweet spot and combine general comfort with proper performance on steep and technical terrain. The Kaptiva from La Sportiva is one such example. With the Kaptiva, La Sportiva have tried to blend comfort and performance in a typically awesome-looking shoe. Deep lugs on the Frixion outsole provide traction in all conditions, the race last is close but allows good forefoot splay and the sock-like construction on the inside of the shoe hugs the foot without chafing.
The midsole has a heel/toe stack height of 17mm/11mm and is rockered to promote an easy and efficient stride. Tech materials like TPU overlays help keep the weight low at 260g per shoe. The Kaptiva looks like a great shoe for so many situations, from short training runs all the way to ultras. They are available in both men's and women's specific sizes and fit.
Ultimate Direction Hydro Shorts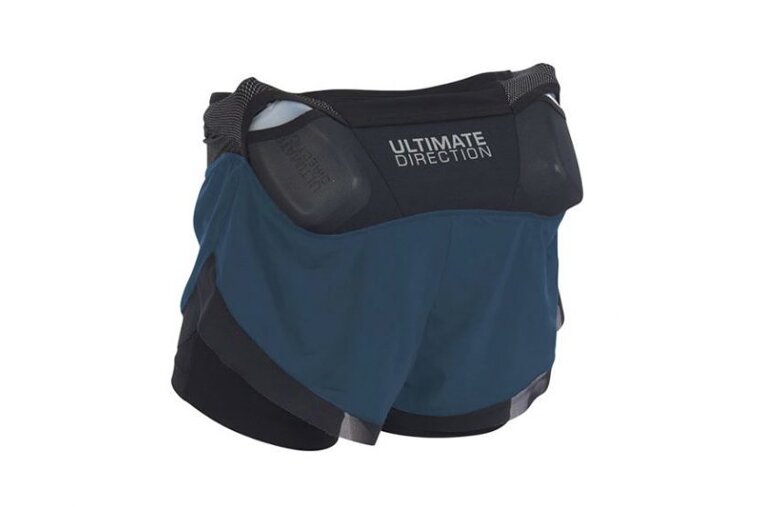 The Hydro Shorts are an innovative garment that has in-built water bottle carrying pockets. Available in men's and women's specific fits, the Hydro Shorts come with two 300ml custom bottles that slide securely into the pockets for a bounce-free carry. The waistband of the Hydro Shorts is stiffened for support and a back pocket holds a phone, gels or keys. There's an inner short too with a seam-free construction for comfort on the trail. These shorts look like a good option for short or medium length runs, especially in hot weather, when staying hydrated is important but carrying a pack is overkill.
Ciele Caps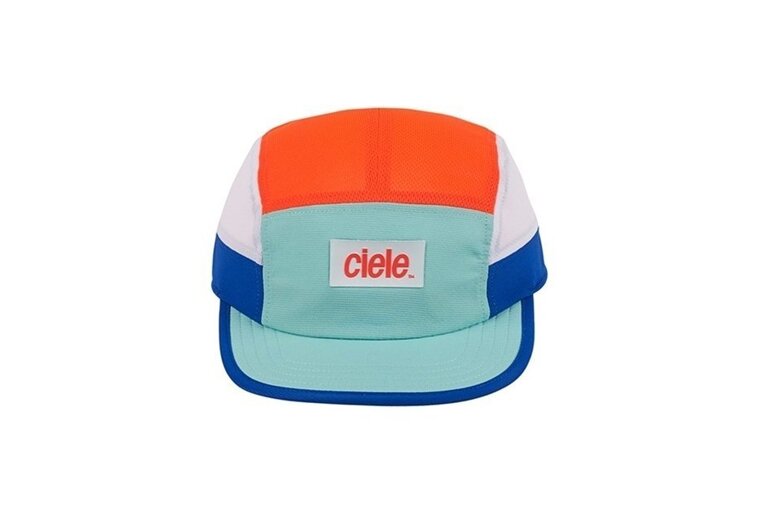 Pretty much the standard running hat these days, Ciele make awesome caps that are lightweight, quick-drying and stylish. They look just as good in the city as they do in the mountains which makes them really versatile. Made using super-fast drying materials like Coolmax, the GoCap is Ciele's classic style. It has UPF 40+ sun protection and reflective hits for added safety in low light.
Salomon NSO Clothing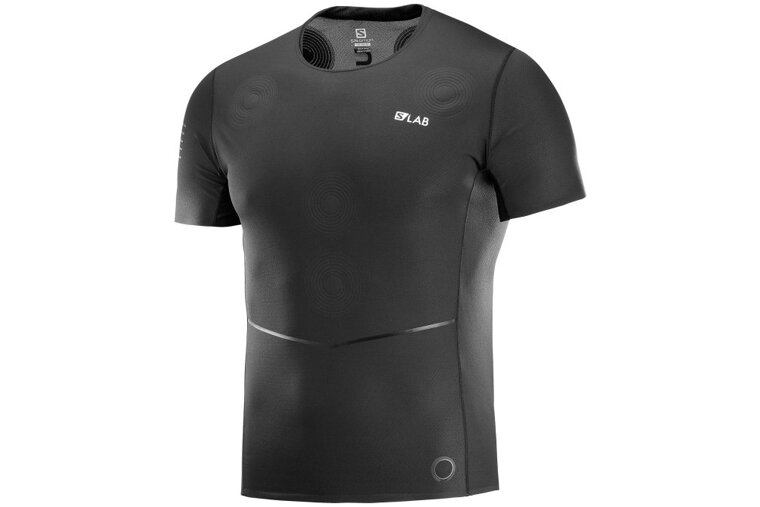 The NSO clothing line is something Salomon have been working on for years. It's a pretty unique idea (at least in athletic wear) that taps into Japanese Zen culture by using oxide minerals to reflect the body's natural energy. The idea behind NSO (pronounced 'enso') started when Salomon's international team physiotherapist, Arnoud Tortel, began looking into how Far Infrared Reflections (FIR) can help with posture, balance and efficiency. Far Infrared Reflections are part of the infrared ray spectrum and are radiated by the sun and many different stones and metals, but also by the human body. Certain minerals can also reflect this radiated energy.
By placing these minerals in targeted areas of runner's clothing Salomon claim a number of performance and health benefits can be achieved, particularly where recovery is concerned. NSO is available in tops, tights and socks and is being used and tested by many of Salomon's elite team members, including Kilian Jornet and Emelie Forsberg. It'll be interesting to see if the technology is successful from a commercial point of view. It's a pretty unique idea but, if it proves to be a hit, we could see NSO and similar concepts become much more prevalent in active apparel in the future.
Jargon Buster
TPU Overlays
TPU overlays are often used to reinforce the uppers of running shoes. Thermoplastic Urethane is thin, flexible and perfect for increasing strength and protection without adding much weight.
Rocker
Manufacturers add rocker (or curve) to a shoe's sole unit to help roll the foot forward and promote an easy and efficient stride. Rocker is often found in more cushioned shoes and less often in minimal shoes with low stack height and less heel to toe drop.
Location
Chamonix / Mont Blanc Valley, Morzine