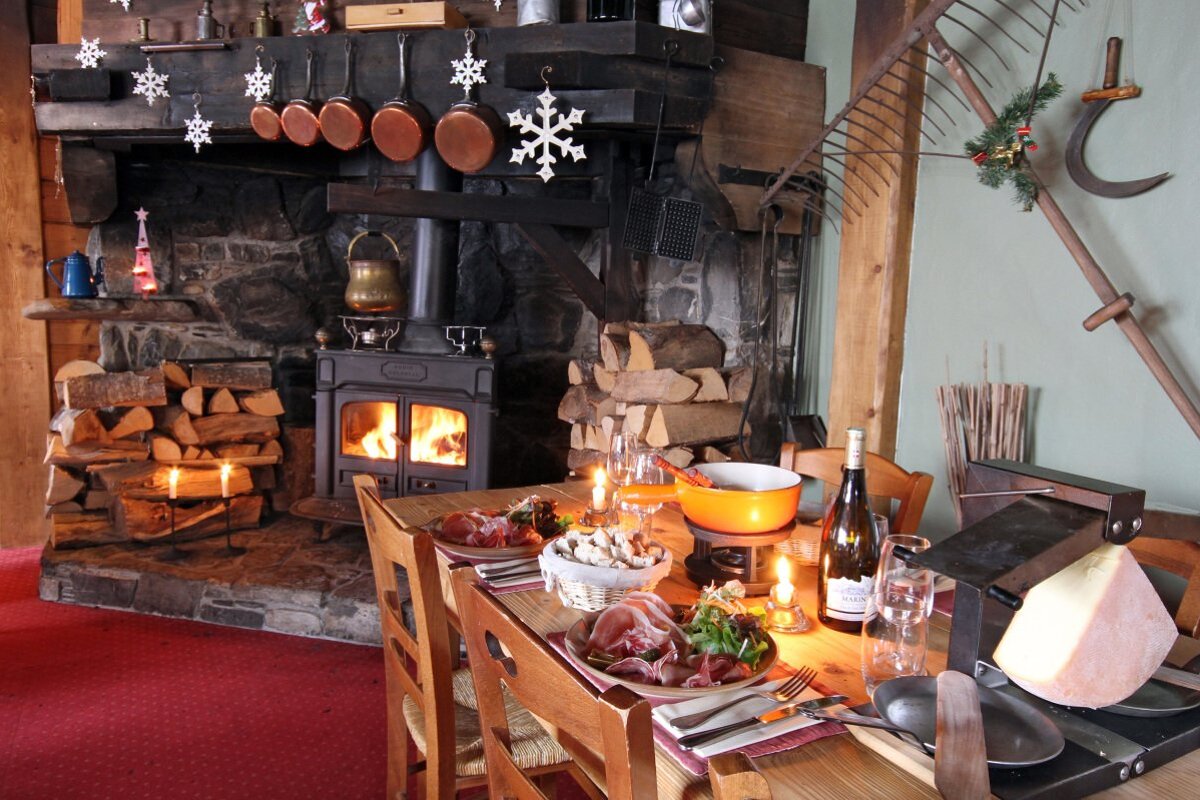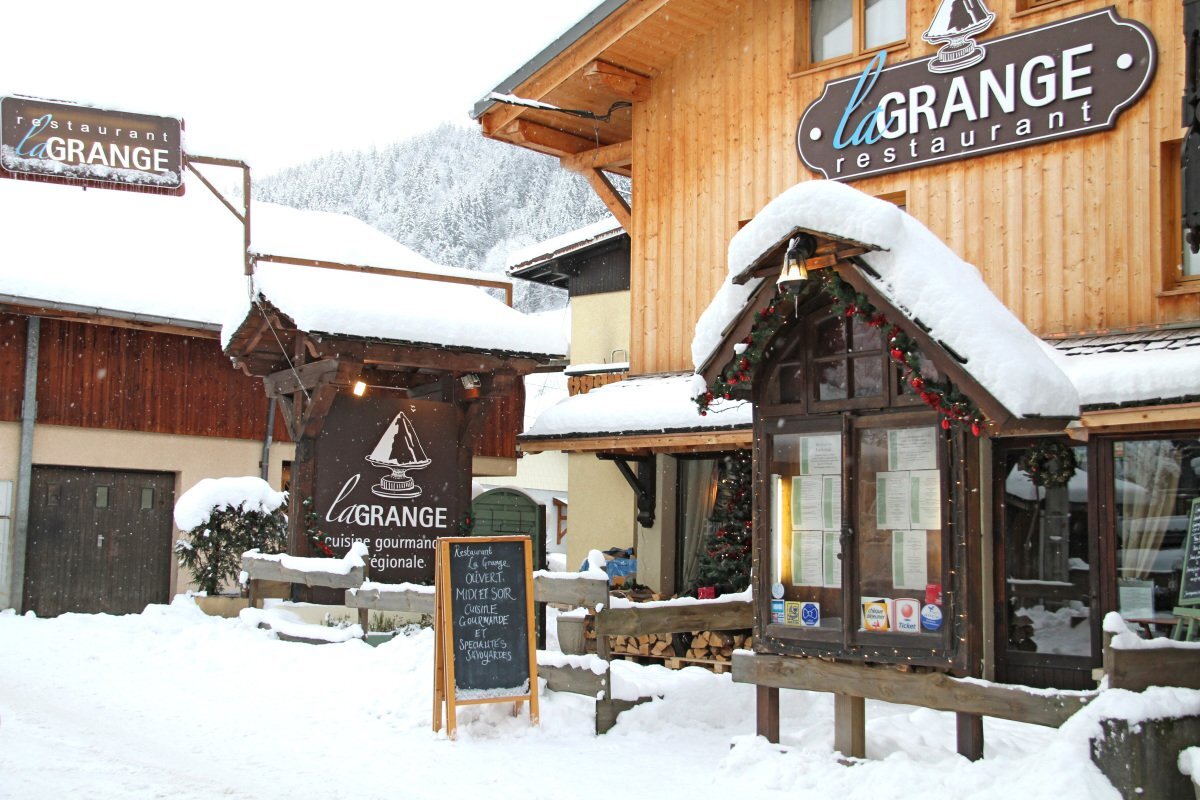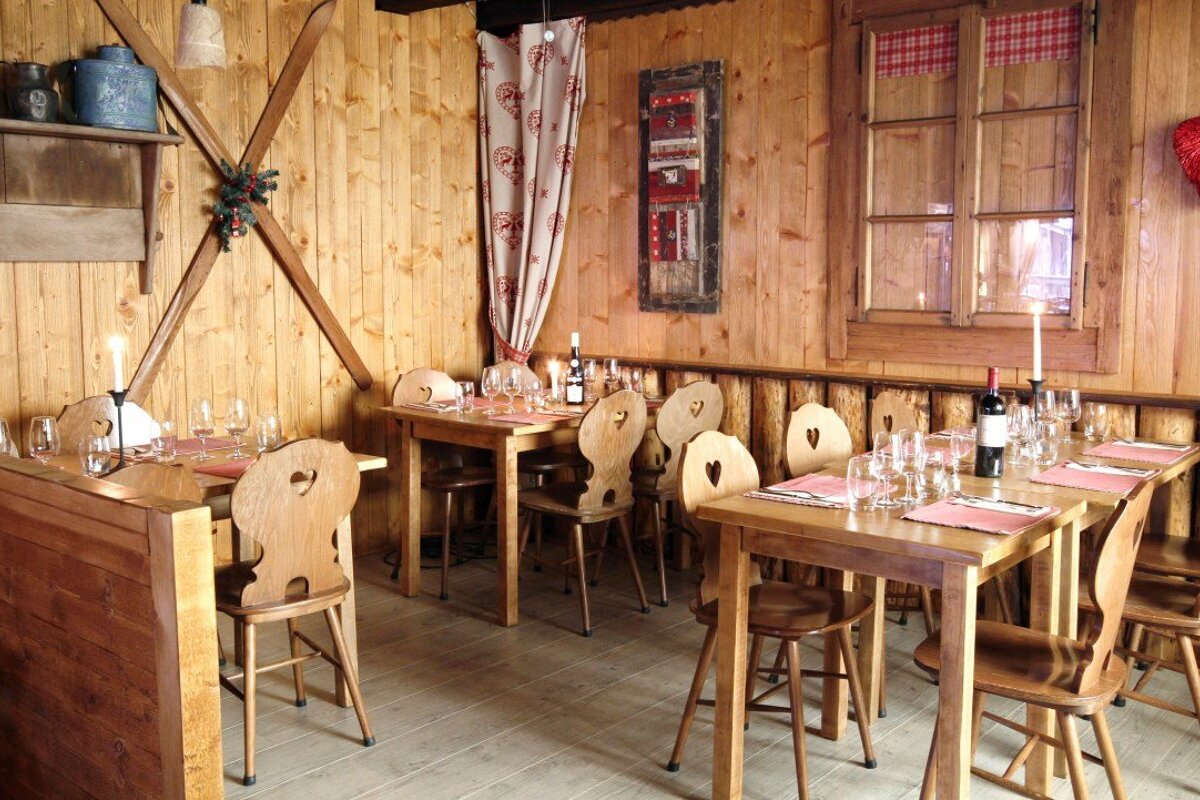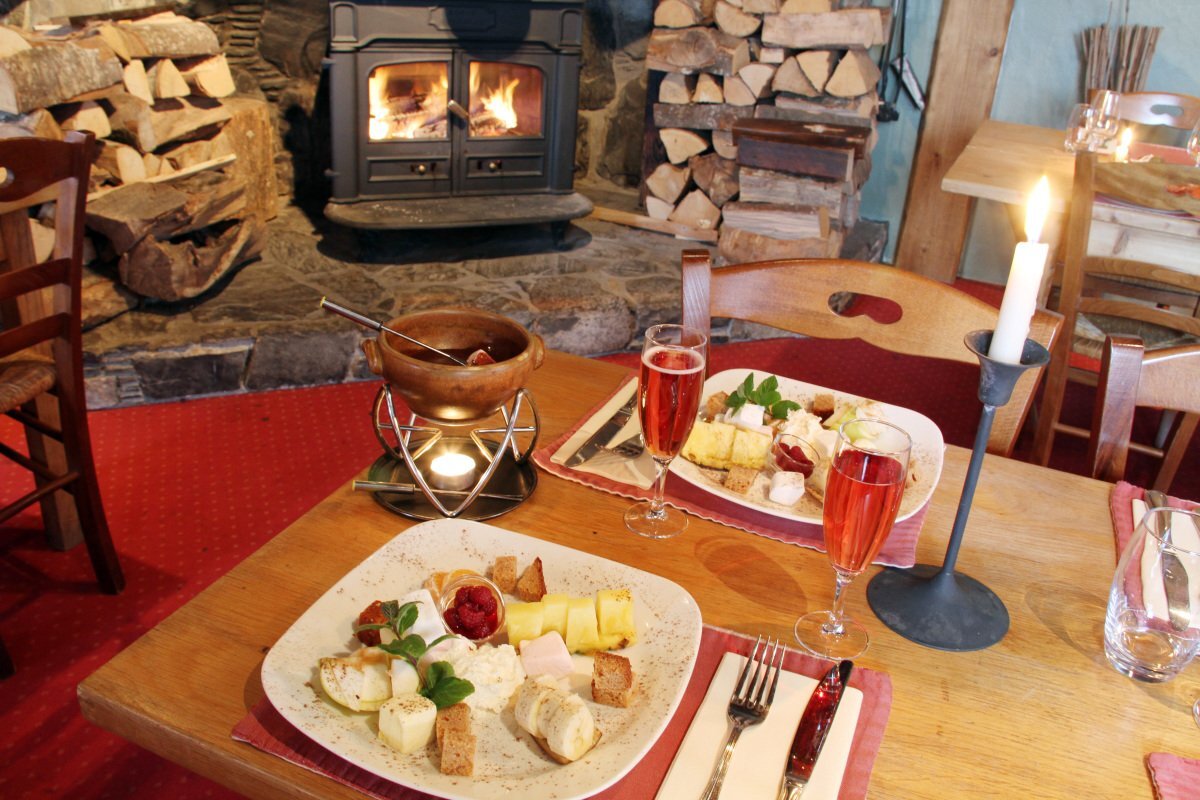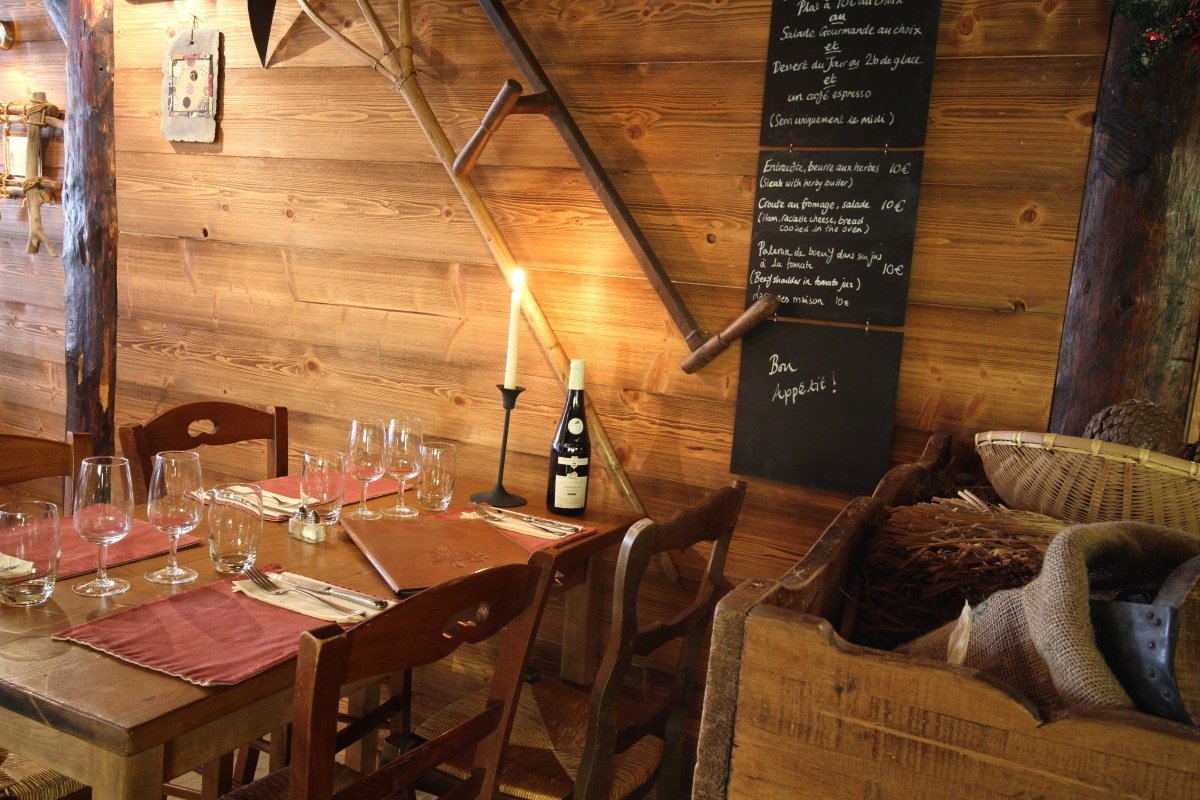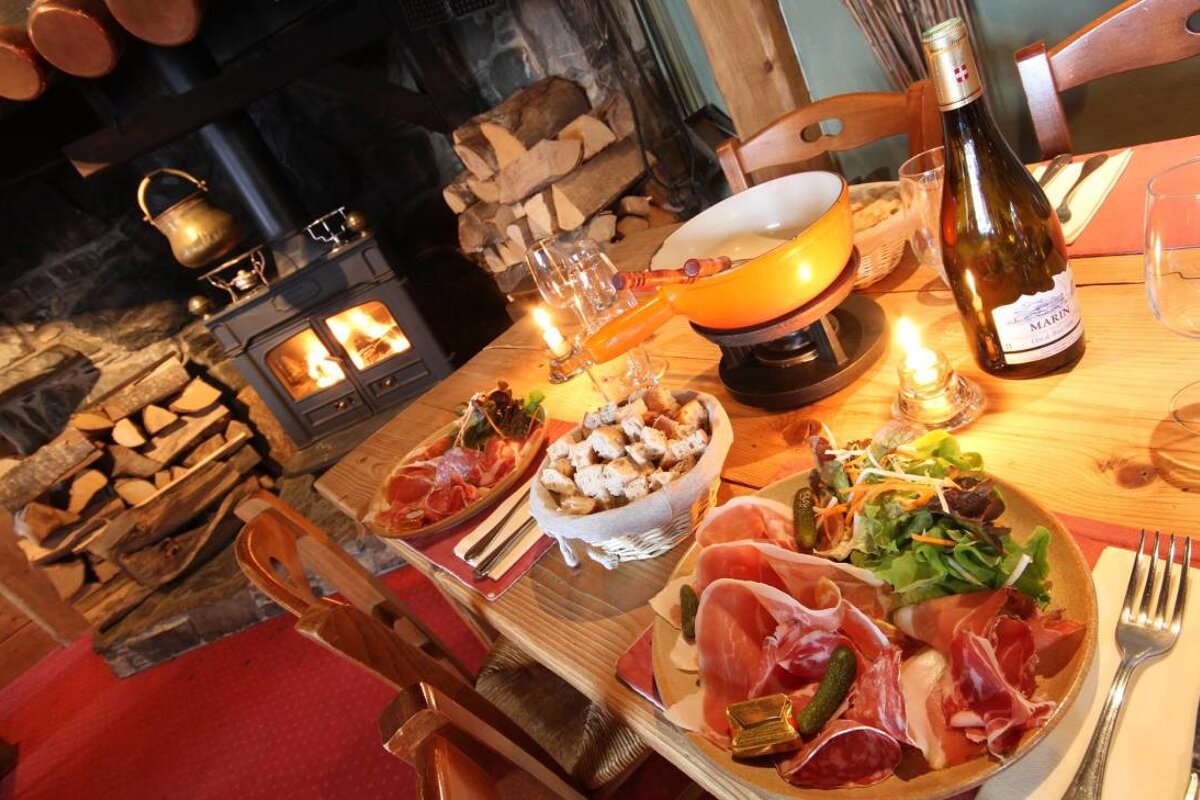 La Grange Restaurant, Morzine
A very popular hidden gem in the heart of Morzine
La Grange Restaurant is hidden down a little back road, less than 100 metres from the tourist office in the centre of Morzine, and only 100 metres from the bottom of the Pleney, making it a great alternative to eating up the mountain.
The inside of the building is gorgeous - traditional mountain decor in old wood and barn style equipment around the walls.
The owners have decided to leave plenty of space between the tables which I guess is one of the reasons it makes it popular with families and mothers with buggies who lunch here together with a good smattering of locals.
The menu is local Savoyarde with tasty alternatives to appease kids and fussy eaters. You've even got veggie options, which is rare for the carnivore nation that is France!
During both the summer and the winter season, they're open Wednesday to Sunday from 12:00 to 14:00, and from 18:30 to 22:00 each evening
Plus they offer a private catering service, so you can enjoy all their great food in the comfort of your own home!
Booking is recommended. To reserve your table, contact the restaurant directly using the enquiry link on this page or visit the website.
Worth knowing
They serve festive menus at the restaurant, as well as festive meals to take away so you can enjoy seasonal cuisine in the comfort of your own home without having to do the cooking!
Visitor comments
"I eat here very time I stay in Morzine. The English patrons set very high standards. Customer service is excellent. The menu is large and diverse. We always have the hot stone and cook the meat at our table. The gratinee potatoes are divine. The house aperitif is to die for!" - Trip Advisor
"One of the best restaurants we visited during our visit to Morzine. Local food was very well prepared and served with courtesy and attention to detail. Everyone in our party chose something different and none were disappointed. It was just a pity that we visited towards the end of the holiday and were unable to visit again!" - Trip Advisor
"We were recommended this restaurant and our party of 12 were not disappointed. Very friendly and efficient service complemented the Savoyard experience of tasting 'Raclette'. I gasped at the enormous slab of Raclette cheese to share with my husband that arrived at the table - it was so delicious that we had no problem devouring it with the new potatoes, cold meats and salads. We were served a complementary warm Genepi digestif at the end and the waitress explained that it helped in the digestion of cheese and that water was not a good idea! I think that it worked! If you want an alternative, drink tea but remember ' no water' ! A great experience thank you." - Trip Advisor
"We found La Grange via a recommendation so booked well in advance for New Year's Eve - thank God we did, inevitably it was sold out as I gather was most of Morzine. In total we were 7 including 3 adults and 4 teenagers - not the easiest of parties to keep interested! We arrived early straight after the fireworks. The service was attentive but not intrusive, the staff & atmosphere relaxed and very friendly. The food was superb and excellent value. All in all a fantastic evening that we all enjoyed including the description of Café au Lait as watery English Coffee!" - Trip Advisor
"After living in the Alps for 4 years I can honestly say La Grange really does deliver the perfect alpine dining experience. Relaxed, professional, attentive staff, superbly cooked and presented food, a classic menu all in wonderful authentic Savoyard surroundings. A great experience and one to be remembered for 'how it should be done'. Would highly recommend whilst visiting Morzine/Les Gets." - Trip Advisor
Contact
Address
60 chemin de la Coutettaz
74110
Location
Morzine, Morzine