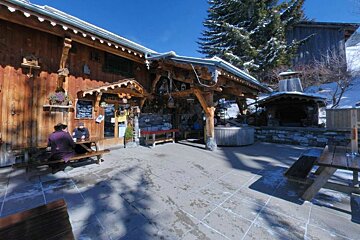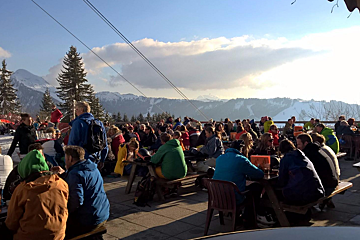 La Grenouille du Marais Restaurant, Morzine
Traditional French restaurant with all your favourite local specialities
This little restaurant is a great place to stop off if you're skiing down the Super Morzine pistes. It's a traditional style restaurant and serves the usual mixture of fondues and tartiflettes.
Sit out on the sunny terrace to enjoy the views over Morzine from 1600m while enjoying croque monsieur, crepes, omelettes, home-made cakes, sandwiches and soups.
Open every day in the summer & winter seasons.
Location