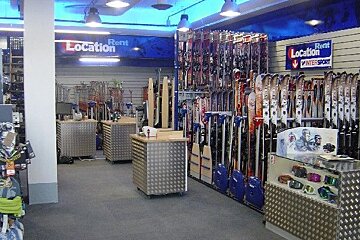 © Intersport Morzine Les Gets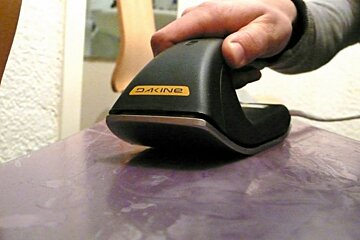 Ski and snowboard maintenance in Morzine
Discover the top Morzine ski and snowboard care options
Although most people will only have used their skis or snowboard for six days during their holidays, it is surprising how quickly the bases can deteriorate. A good service can make the difference between a good and bad day's skiing, while a good edge can make a world of difference where icy conditions are the day's offering.
Regular servicing usually includes a deep clean of the skis or snowboard, edge tuning and base waxing, as well as repairing any holes or scratches on the base, keeping them like new for longer. Sharp edges and a structured, waxed base improve turns, speed and control. Additionally, waxing helps prevent water from getting into the core. New snowboards will also need de-tuning to avoid catching the edges.
Although you can maintain your skis at home, this requires skill and "know-how", along with a lot of equipment, and takes practise to get it right. The simplest and easiest way to maintain your skis is to take them to a good shop. Many of the local sports and ski rental shops in Morzine will be able to do an overnight service before you hit the slopes. They will also give you professional advice on what needs to be done. After each holiday, it is also recommended that skis and boards are given a thick coat of storage wax to prevent them from drying out. This needs to be removed before using the equipment on the next ski holiday but, if you forget don't worry, your skis may feel a little sticky for the first few runs but it will eventually come off during the day.