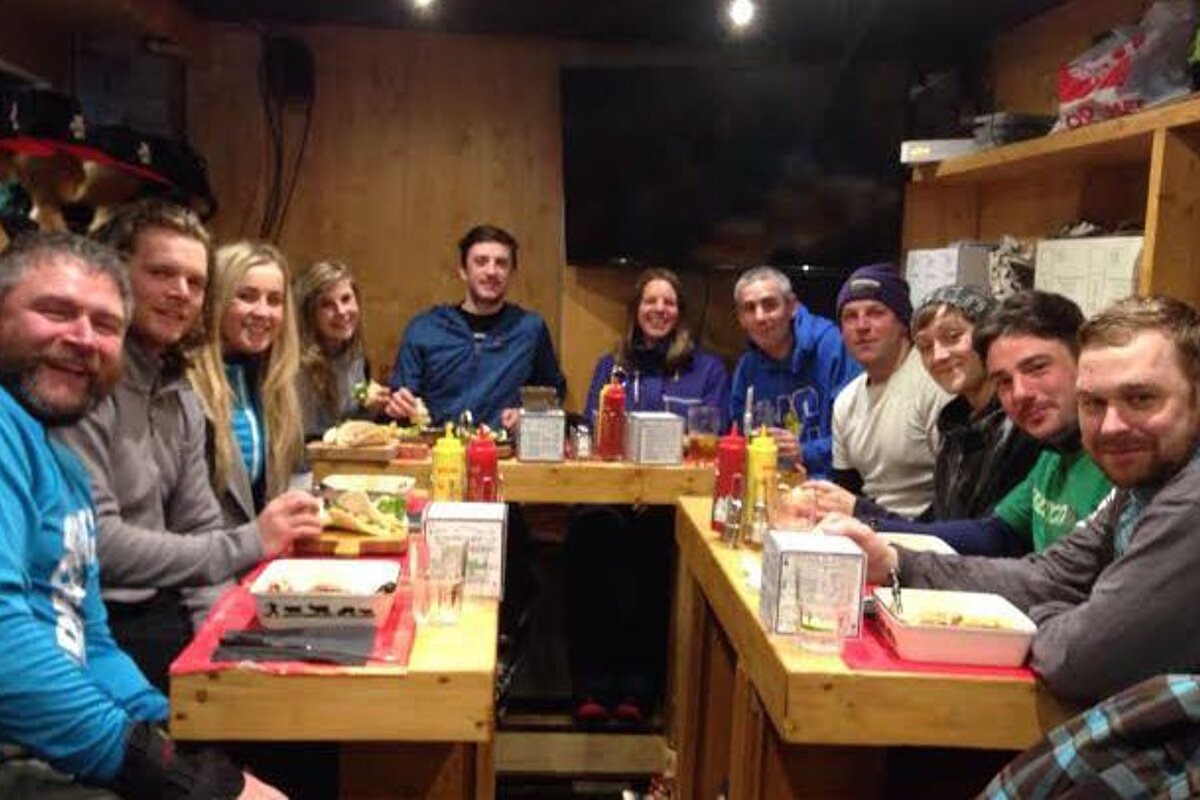 Happy Hours Restaurant Review
Does what it says on the tin and more!
Looking for amazing food and a great après atmosphere? Look no further!
Happy Hours sits at the bottom of the Ardent home run which makes it the perfect place to stop either for a lunch time break from the slopes or for a bit of après after a hard day on the mountain. It's a popular venue especially at the end of the day with loads of live music, special après events and a great menu. It's not the place to go if you're looking for a quiet stop off - It's lively, noisy and full of fun!
The menu at Happy Hours is quite unique for the region and takes you far away from traditional French dishes towards something much more American. The menu itself is written on rubix cube style boxes and consists of things like nachos, chilli chips, tacos and big salads. Alongside the eclectic menu, they also have an extensive drinks menu and often has special offers aimed at tempting in the holidaymakers and seasonnaires. There are specialist cocktails alongside a hot dog stand, which is pretty legendary in the area.
Outside is a huge terrace and hosts lots of different parties once the lifts (which take you up to Avoriaz) close. Recently events have included a hippy party, a techno night and a Japan party. Sitting just below The Stash it's a great place to go after spending the day in the Lindarets bowl. It doesn't have much indoor seating but with its deck chairs in the snow, wooden tables under heaters and bar stools, who needs that? We tried it out at a lunchtime so it was much quieter, however we did have to wait for a table inside. It was raining and cold at the time so we didn't much fancy sitting outside.
We chose a selection off the menu including veggie nachos, chilli cheese chips and fish tacos. The food arrived pretty quickly, despite it being a busy day in the bar, and it was pretty good. The fish tacos were pretty much like a fancy fish finger sandwich with a great dressing on. I enjoyed every mouthful and I'd certainly choose them again. The hearty portion of nachos covered in peppers, cheese and jalapenos were polished off pretty quickly. However it appears that the chilli chips were the favourite choice of the day. We've been back several times since to order them because they're so good. The cheesy chips are also worth trying. Forget grated cheese sprinkled on the top, these cheesy chips are, covered with cheesy white sauce, which makes something extra special.
The staff are amazing here too, they go out of their way to make sure you have a good time and are really quick to make sure you've got a drink in your hand. I can say from experience that the vin chaud is really good. The bar is also always thinking of different ways to make their après-offering stand out.
You can find Happy Hours in the Ardent car park, so it's a popular choice with people who are waiting for a lift or waiting for the bus to take them home. I'm pretty sure many of these people intend to just pop in for one drink before heading back to Morzine but somehow get drawn in by the lively atmosphere. Like I said, it's well worth visiting just for its chilli chips, however, it's worth putting it on your list just to experience its energetic atmosphere! We'll certainly be going back again soon. The closing parties at the end of the season are bound to be memorable...