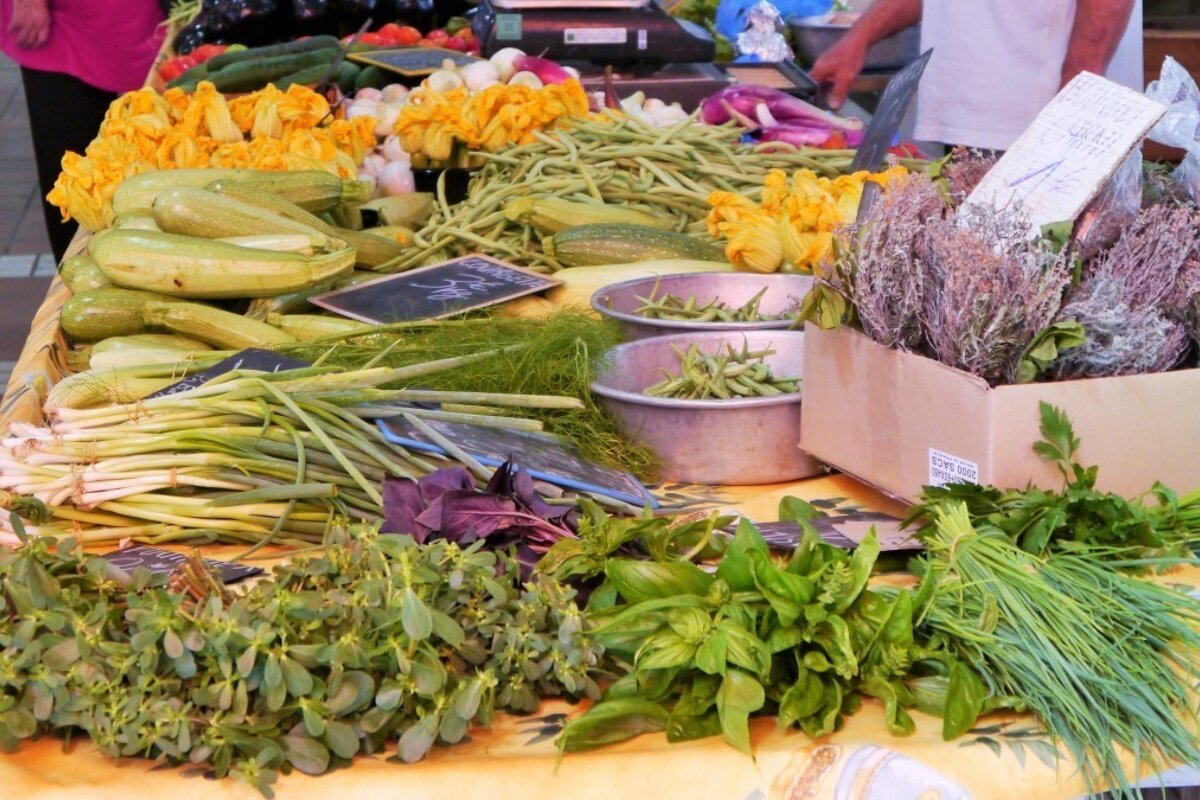 Top vegetarian restaurants in Morzine
Where to head in resort for a meat-free feed
It's not always easy to find good vegetarian food in France. However, each year more and more veggie friendly food becomes available. It's especially clear that restaurants here in Morzine are starting to embrace alternative menus and delicious vegetarian and vegan options.
We've broken down our top veggie restaurant picks by main meals of the day, however given the physically demanding nature of skiing, you'd be forgiven for calling in for a second breakfast or a pre-dinner dinner.
Breakfast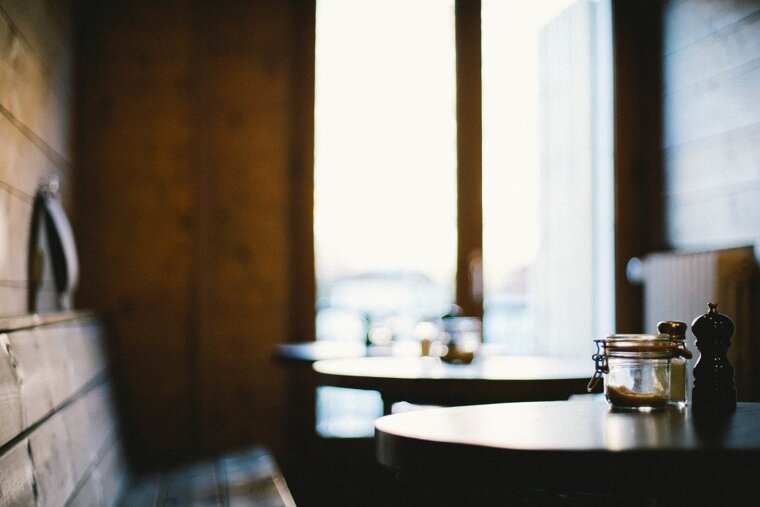 Satellite coffee bar on the Rue du Bourg is my favourite place to go for a slap up vegetarian breakfast. You've got the choice of delicious egg baps, healthy oat granola, some tasty smoothies and fantastic coffees to set you up for the day. If you're with meat eaters, they'll be pleased to know that there are plenty of meat options on the menu too including bacon and sausage. This popular coffee bar is also great for a lunch stop-off. Its avocado, halloumi and aubergine filled wraps are extremely popular and perfect for vegetarians.
Lunch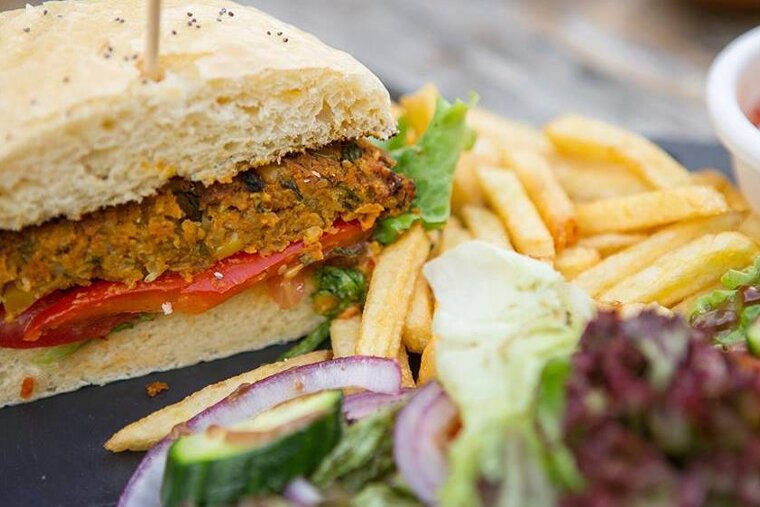 Lunch is a trickier meal to find good veggie options for as you'll often find yourself miles away from the town centres and only near more traditional restaurants. However, if you know where to head you won't be stuck with a plate of chips as your only option. If you find yourself in Avoriaz as the midday hunger strikes then Changabang is a good, easy, fast food place to head to. There are several options on the menu for vegetarians including a great guacamole wrap, curly fries and nachos. It's a busy, no frills venue but perfect if you're looking for something cheap and always cheerful.
The Cookie Cafe at the top of the Mossettes chairlift is also an easy veggie friendly spot to make a beeline for. There isn't loads on the menu but it's easy to get a decent mozzarella wrap or a tasty salad. For the record, the hot chocolate up there is also pretty good and the views are to die for. Talking of restaurants with a view, the Pointe de Nyon at the Nyon bowl is also a good place to head for veggies and meat eaters alike. There isn't masses to choose from as a vegetarian but the salads that are on offer are extra special. You'll also be treated to panoramic views of Morzine and Avoriaz. The terrace is perfect for a vin chaud on slow ski afternoons and on sunny days.
If you do manage to find yourself in the centre of Morzine for lunchtime then do give the menu at the Aubergade Hotel a try. Although they do serve a traditional Plat du Jour, usually consisting of meat and vegetables, they also have an eclectic, modern menu that caters really well for vegetarians. There are superfood salad bowls on offer, falafel, tasty starters including mozzarella sticks and garlic mushrooms and some sharing platters, especially for the herbivores! It's also a great place to head if you have children with you and the weather's nice. There's a great area for sledging out the back so you can enjoy your lunch whilst the children play.
New to the table is the fantastic Wild Beets cafe in Les Gets. This lovely little cafe at the bottom of the chavannes home run is the perfect stop off if you're a veggie. However, meat eaters are also welcome. The menu is full of delicious wraps, soups, cakes and salads and caters for lots of different dietary needs. The vegetarian options are full of pulses and nuts to ensure you're getting your protein fix as well as a tasty meal.
Dinner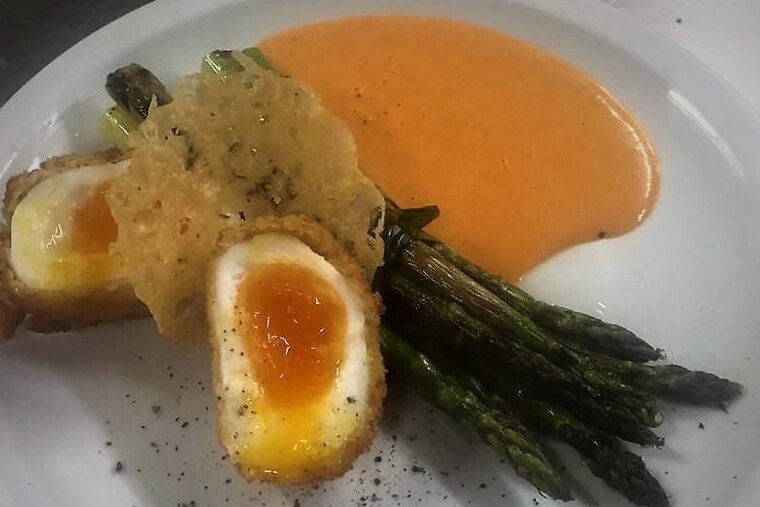 Now to the most important meal of the day, dinner. It would be rude to talk about all things vegetarian and not mention The Bec Jaune. The fantastically popular microbrewery on the edge of town is something special. It's great to visit whether you want food or not but if you're veggie then it's definitely one to pop on the list. Recently they've really upped their options for those with different dietary preferences with gluten-free and vegan choices on the menu whilst still catering for meat eaters. For the vegetarians, there are pulled aubergine buns, loaded nachos, bowls of chilli and fantastic puddings to choose from. There are also starters and nibbles which include chickpea tofu and cheesy spicy balls. A vegetarians heaven!
Similarly, the Hideout Hostel in Morzine has recently launched a new menu and it's great if you're veggie. The bar has joined up with guerrilla dining to bring you a menu laden with Ramen, Donburi and other noodle-based dishes. There's plenty on offer for veggies and the dinners are full of protein and other goodness that some menus often lack. If you want a break from Savoyard food, this should definitely appear on your "to try" list.
Late snacks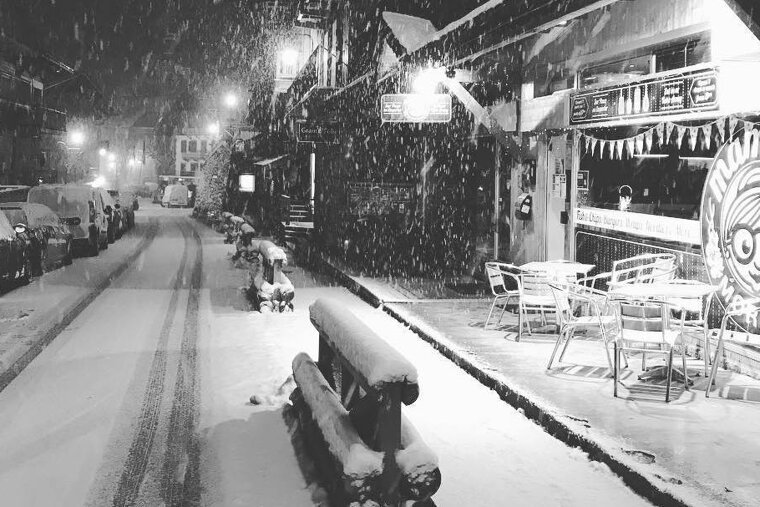 If you've been out on a night out in Morzine and are hungry well after dinner time. Then don't worry, Mammas is there waiting to serve veggies and meat eaters alike. It has a great fast food menu, including pizzas, wraps, noodles and nibbles and there are vegetarian options for them all. This lively venue on the Rue du Bourg is open until 22:00 most evenings so don't worry if you find yourself peckish later on, Mammas will look after you.
What to opt for in traditional French restaurants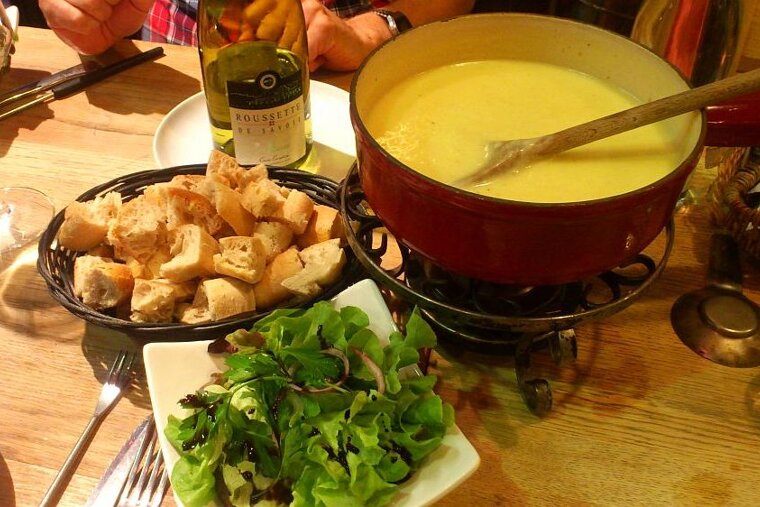 Now, despite this increase in amazing vegetarian eateries, there's still a chance you'll find yourself in a very traditional restaurant with very little to choose from. There are safe options though and you'll rarely be disappointed… I always opt for a goat's cheese salad. You'll find this on most menus in Morzine. Usually, they're well dressed, come accompanied with crispy croutons and fantastic extras like roasted peppers and walnuts. If you're really stuck, you can never go wrong with a side order of chips to complete the meal.
Location
Morzine, Morzine