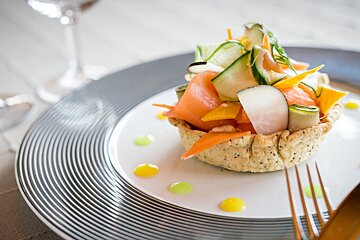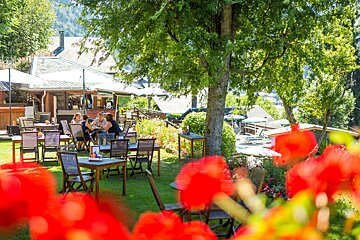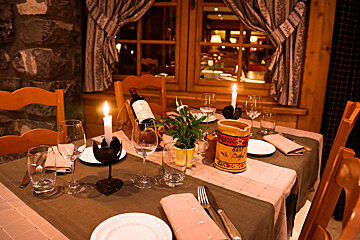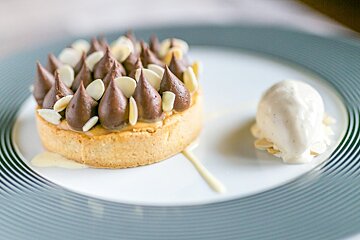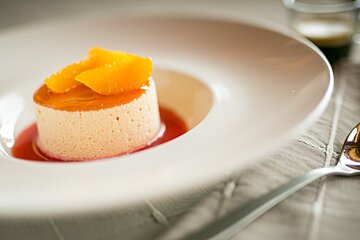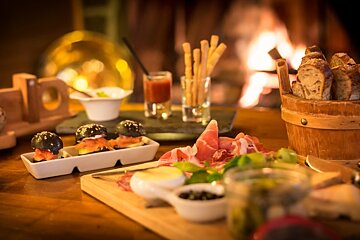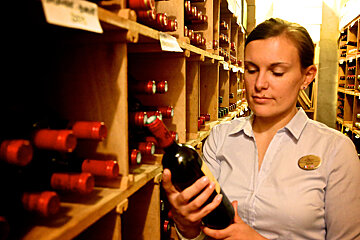 Le Dahu Restaurant, Morzine
Charming restaurant open in both the winter & summer in Hotel Le Dahu
This fantastic restaurant is situated just 400metres from the Super Morzine lift and is a short stroll from the centre of resort. During the winter months it offers traditional Savoyard dishes (perfect for keeping you warm and energised) in addition to a varied menu and gourmet, light, French modern cuisine during the summer and winter.
Situated within Hotel le Dahu and is decorated in a traditional wooden chalet style evoking that traditional mountain atmosphere.
Winter:
The winter menu offers all the Savoyard specialities you have been dreaming of alongside a variety of gourmet dishes for those who prefer to avoid eating too much cheese!
The restaurant is open for dinner only from 19:30, however Tapas and light finger food can be enjoyed at the bar between 12:00 - 14:00 and 18:00 - 22:00.
Summer:
During the summer months the restaurant offers light gourmet food the can be enjoyed outside by the pool, in the gardens or in the lounge bar/restaurant. Their simply dishes allow you to dine at any time and include classics such as melon and Parma ham and mozzarella and tomato salad as well as a variety of fish dishes, stews, risottos and pastas.
The restaurant is open for dinner from 19:15 - 21:15 every day except Mondays.
Due to the popularity of this restaurant, booking in advance is highly recommended.
The Bar
The cosy bar area has plenty of armchairs where you can relax and unwind after a day on the mountain. During the winter months there is also a wood-burning stove that adds to that welcoming /cosy feel.
In both the winter and summer months the bar serves finger food between 12:00 - 14:00 and 18:00 - 22:00 with larger Tapas dishes available from 19:00.
Location