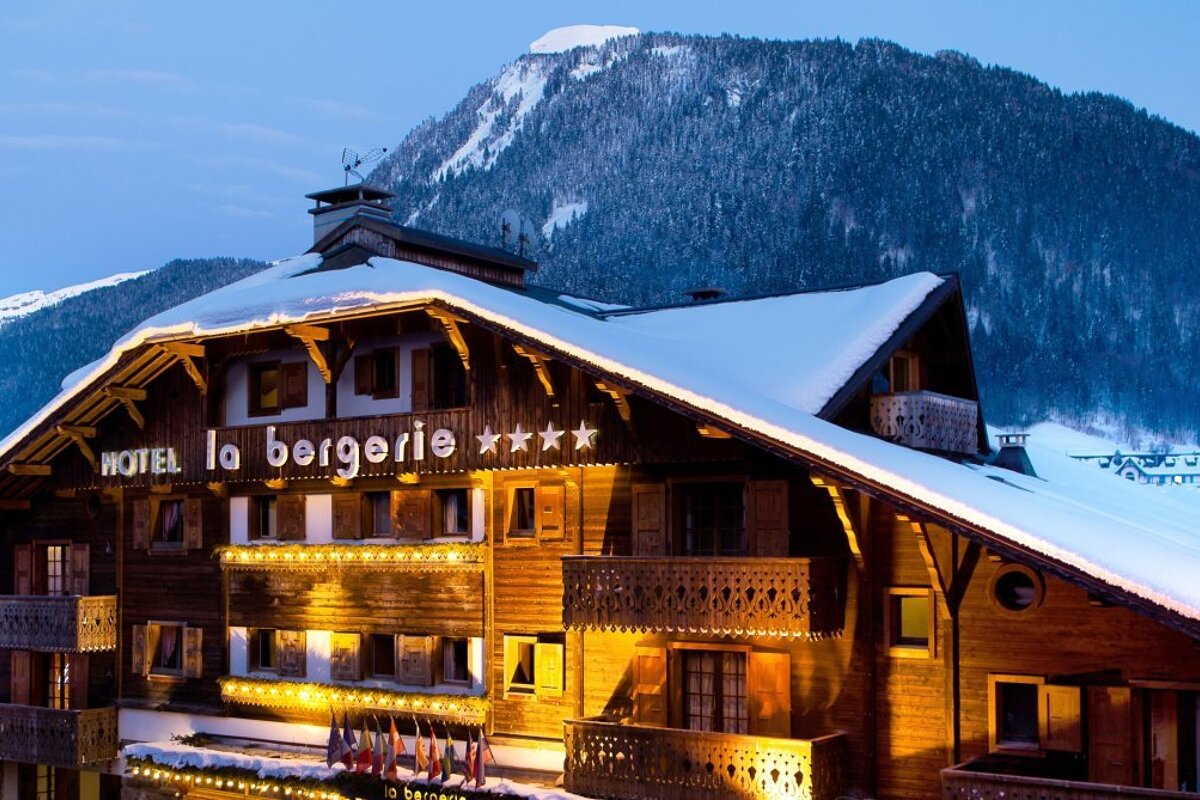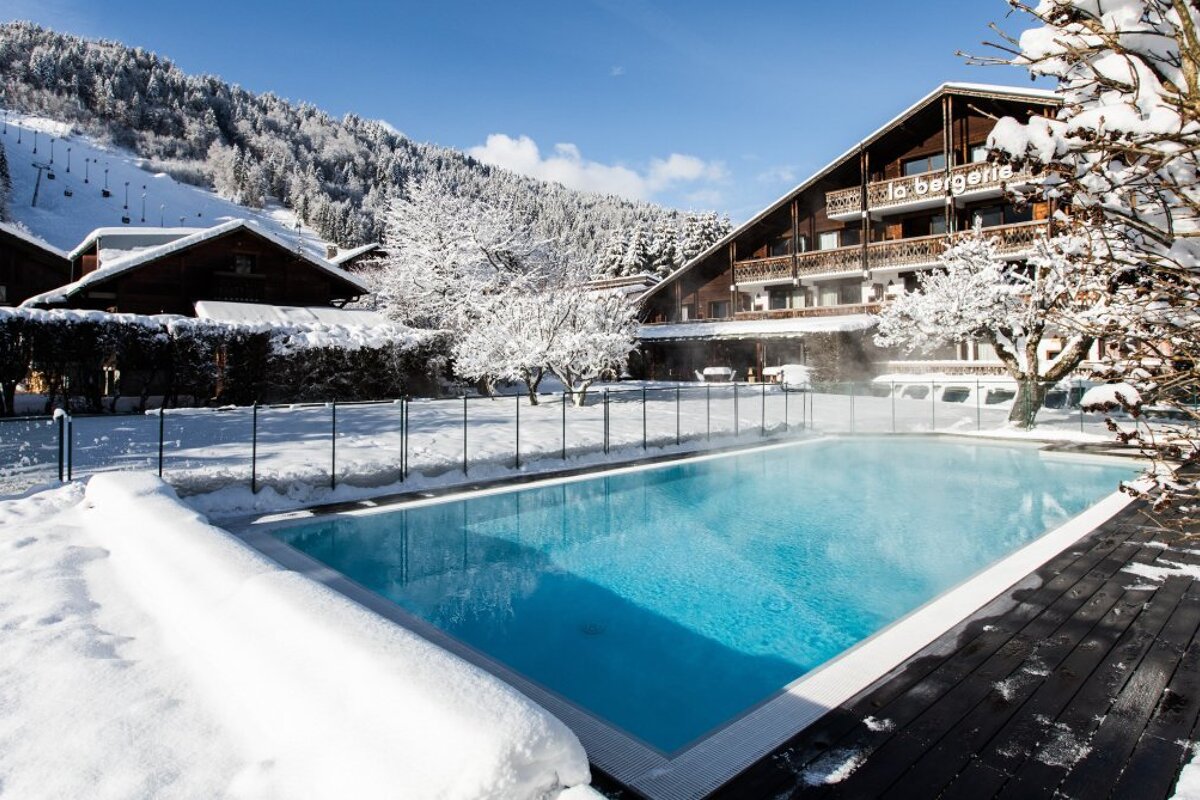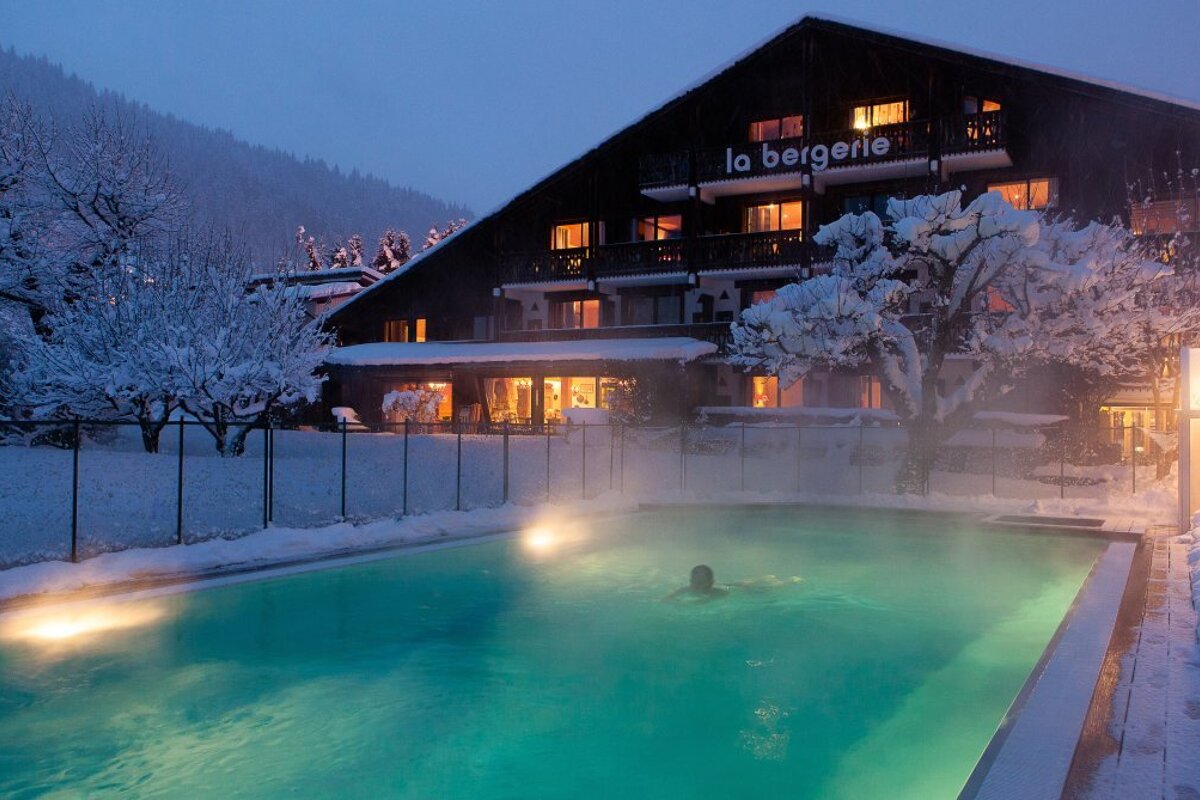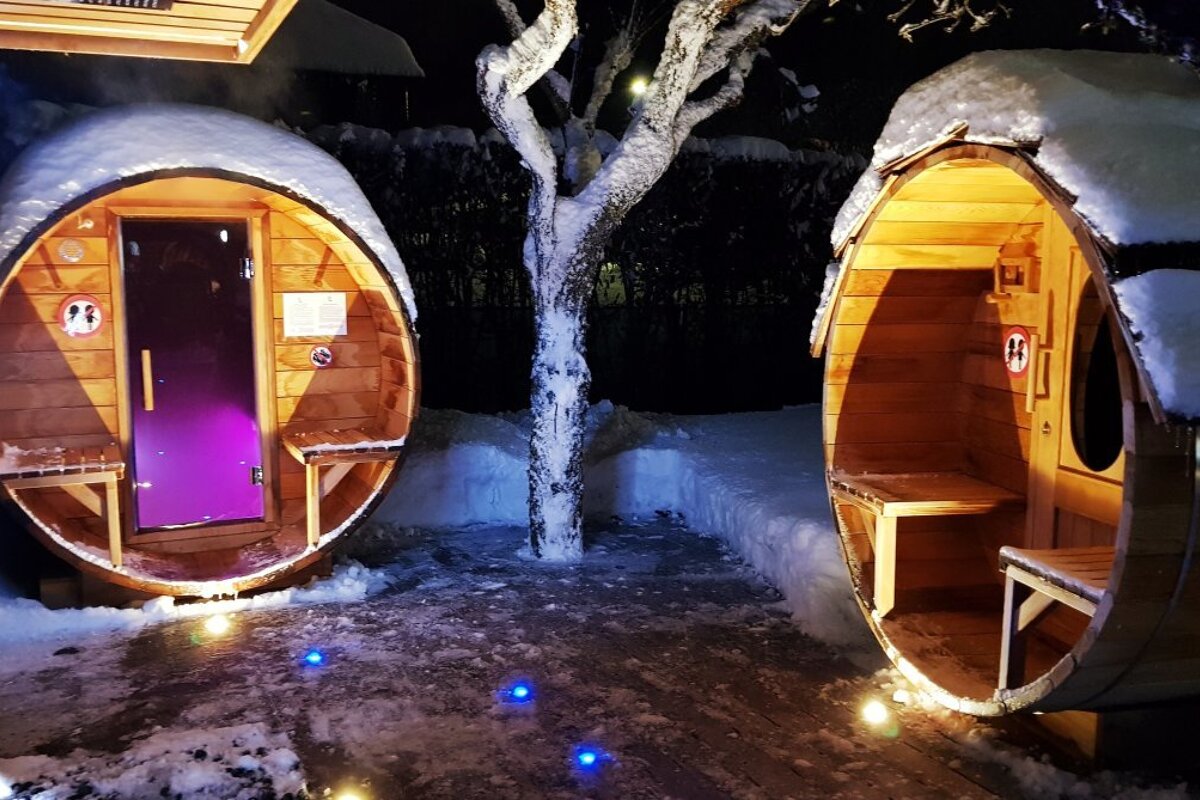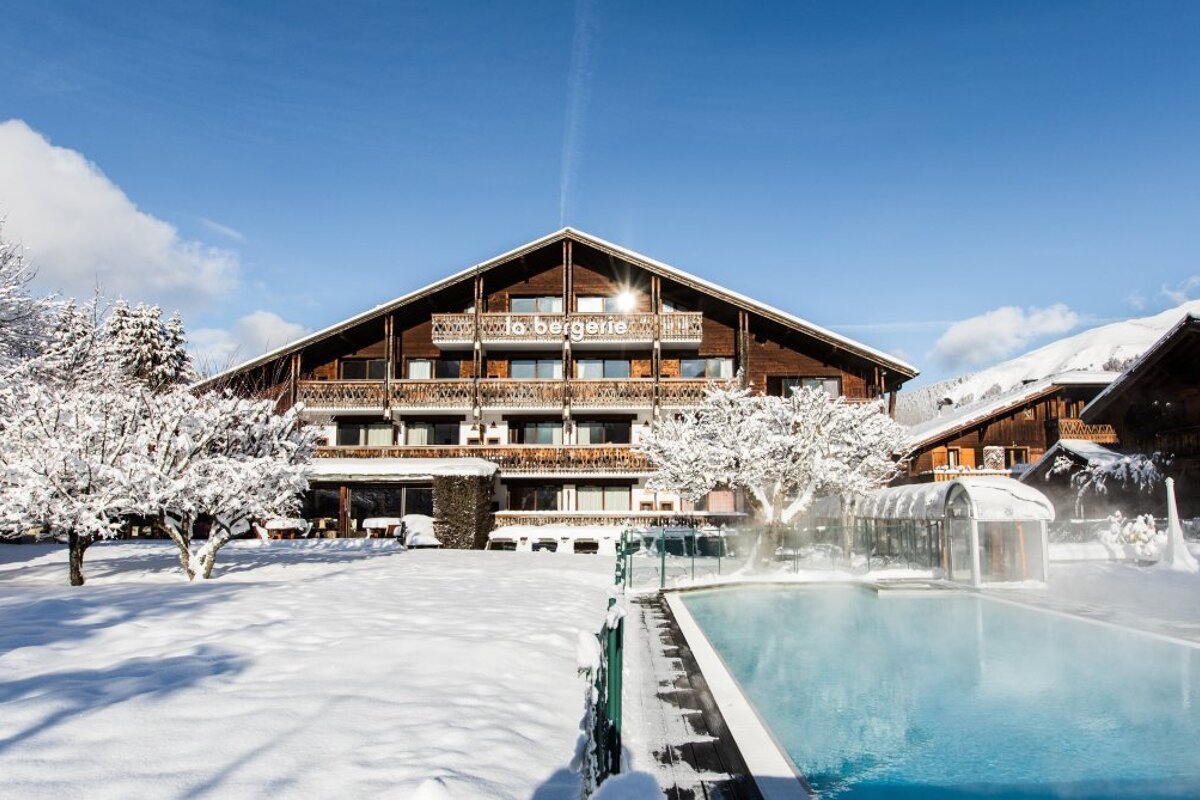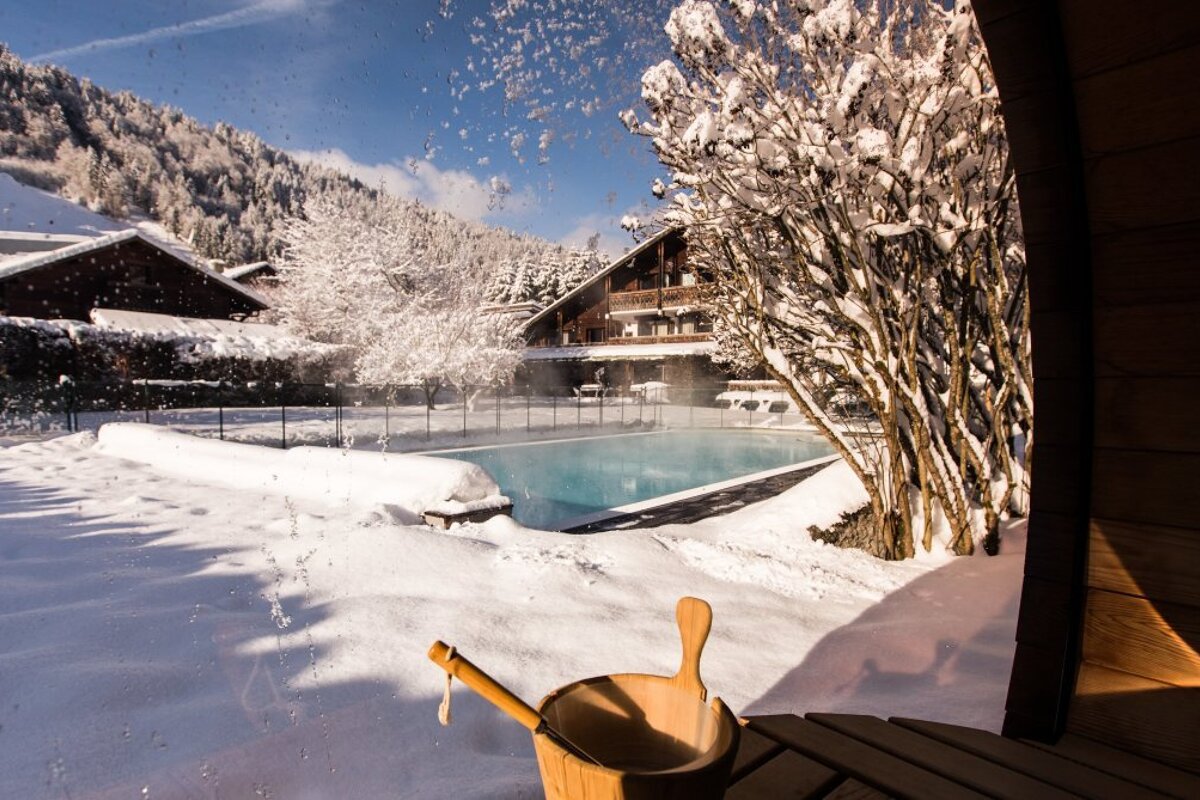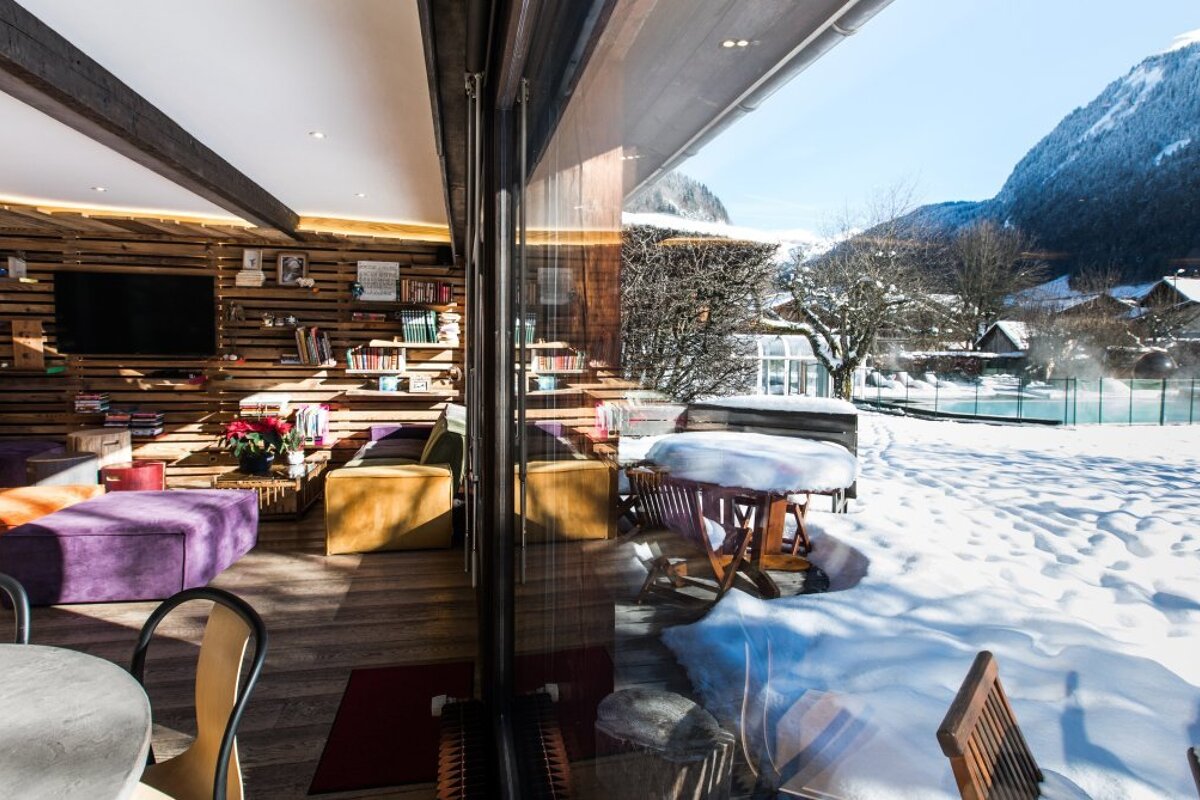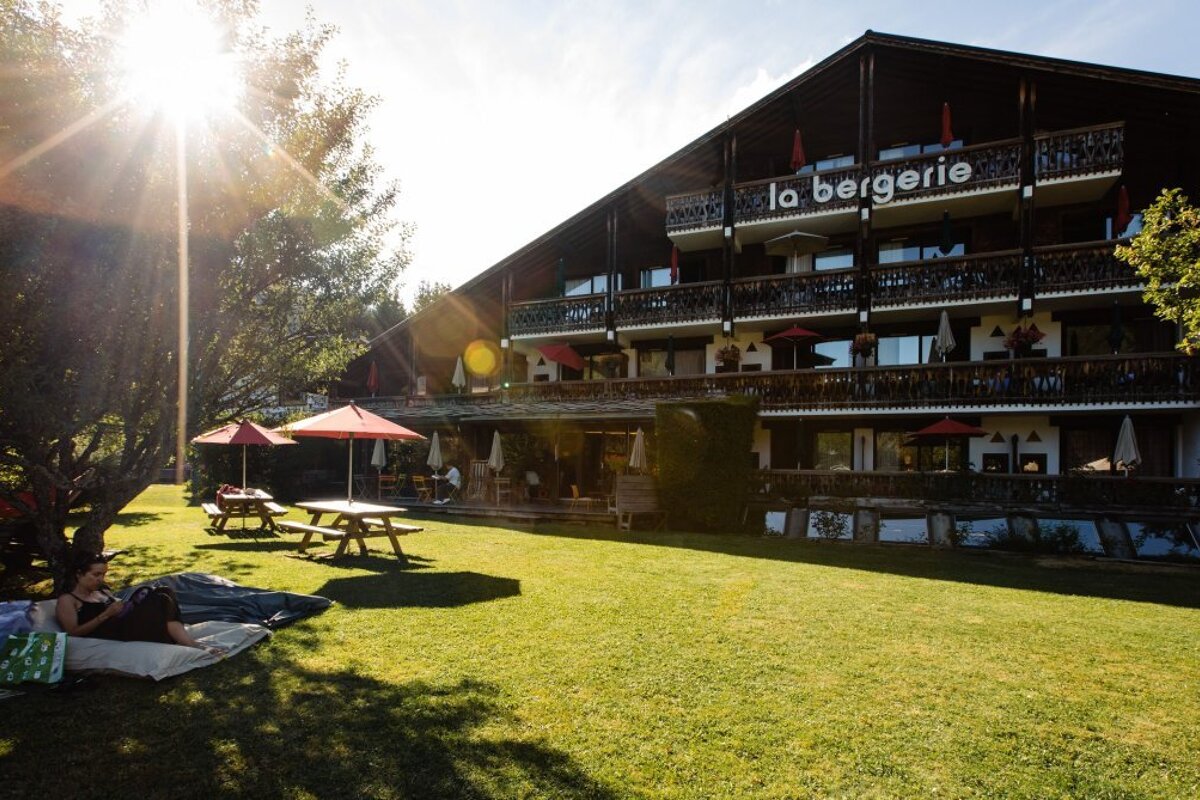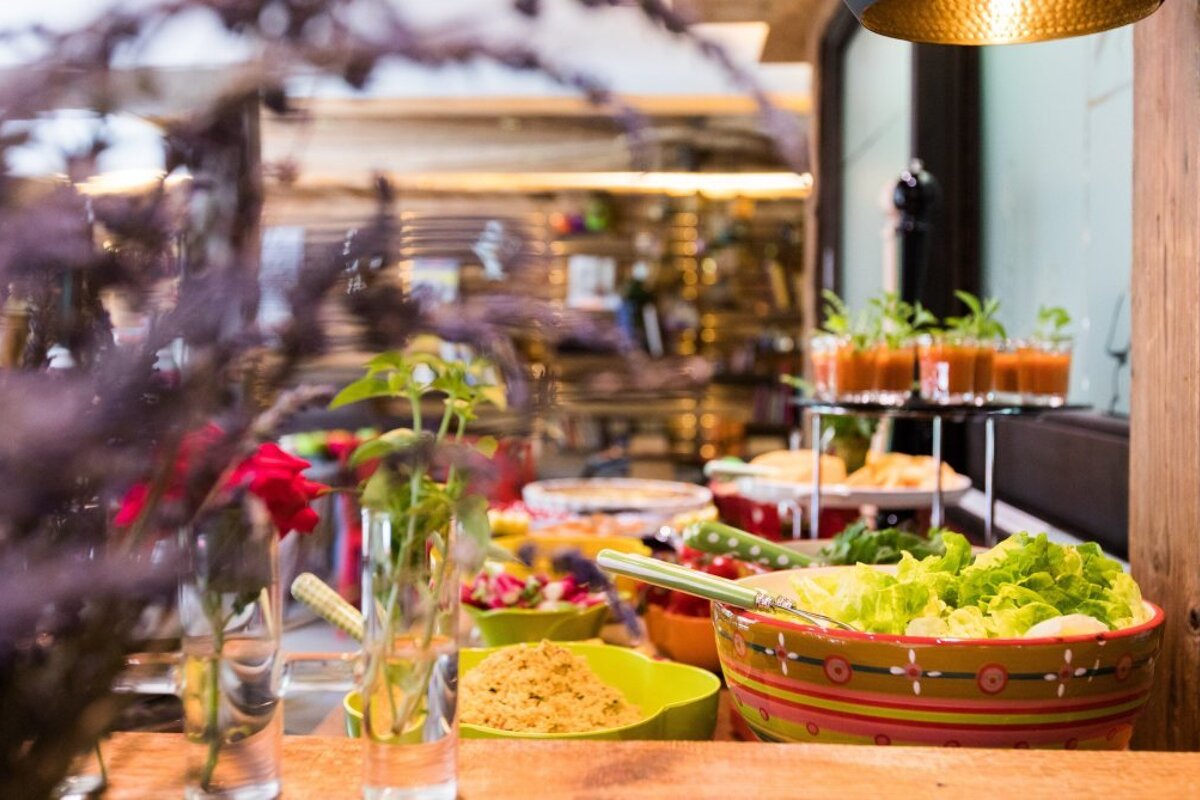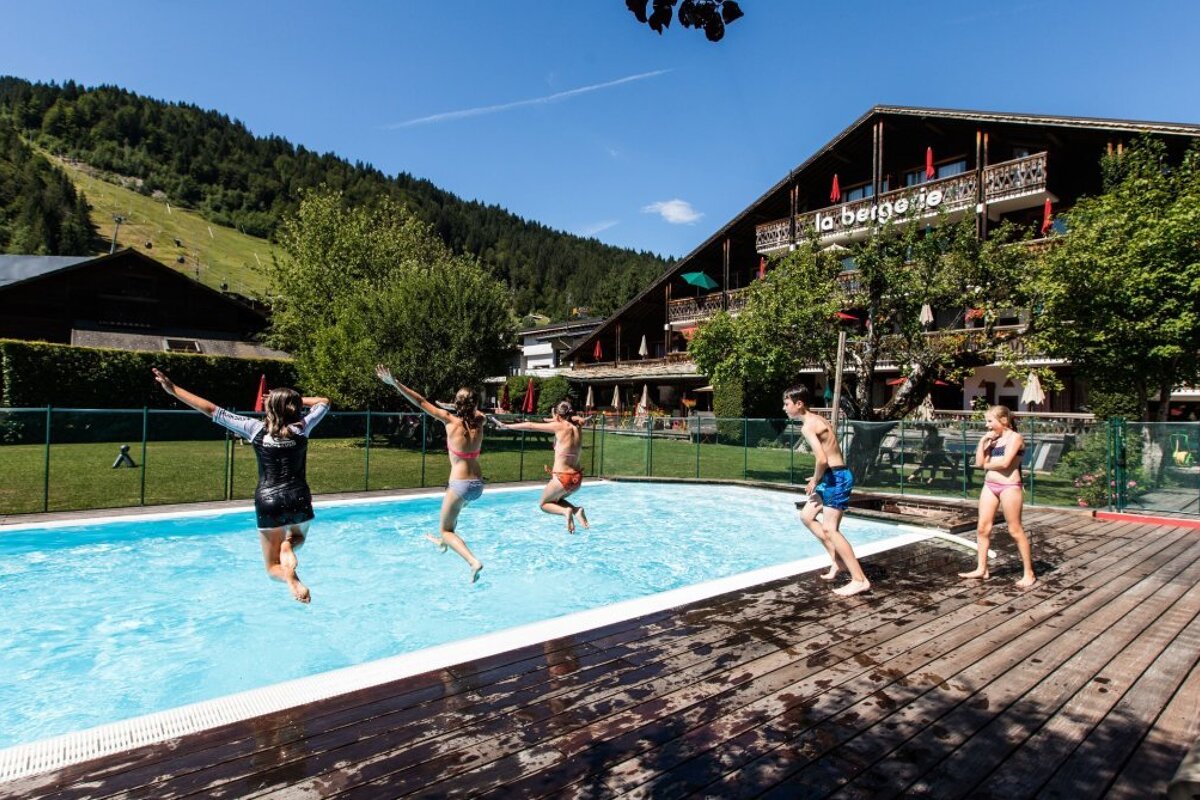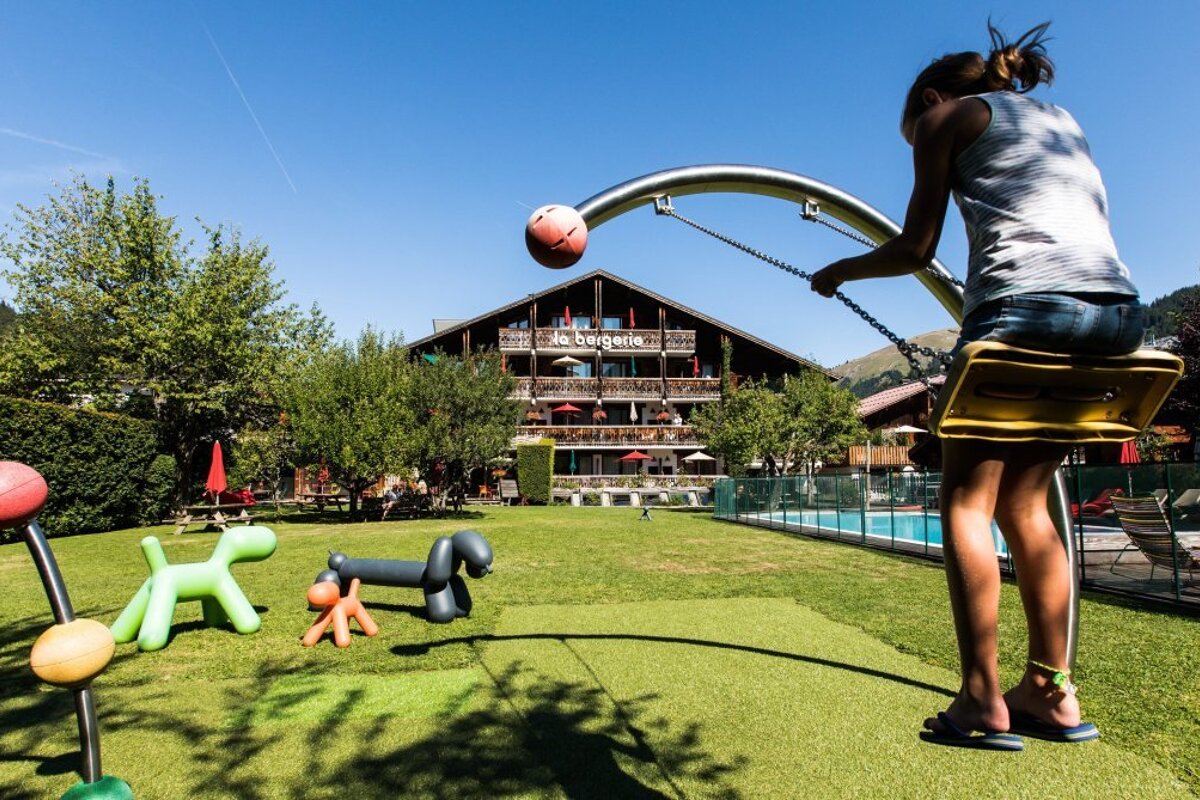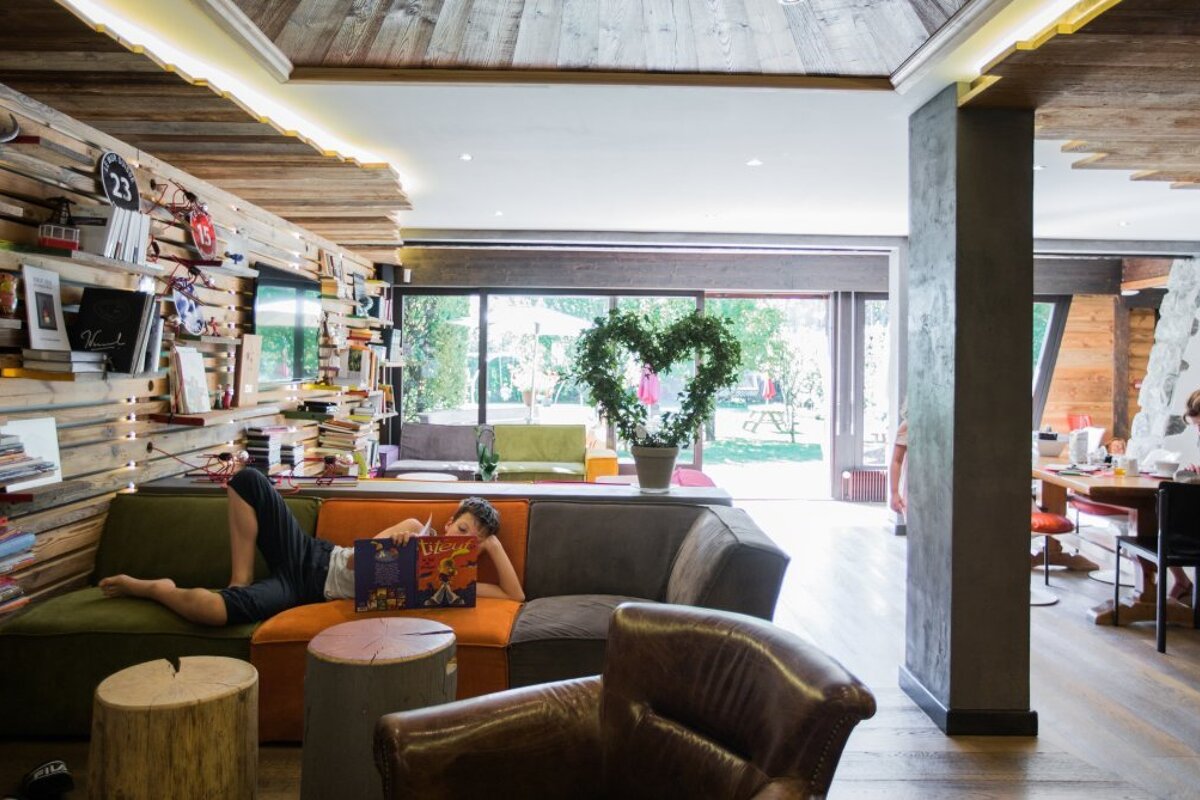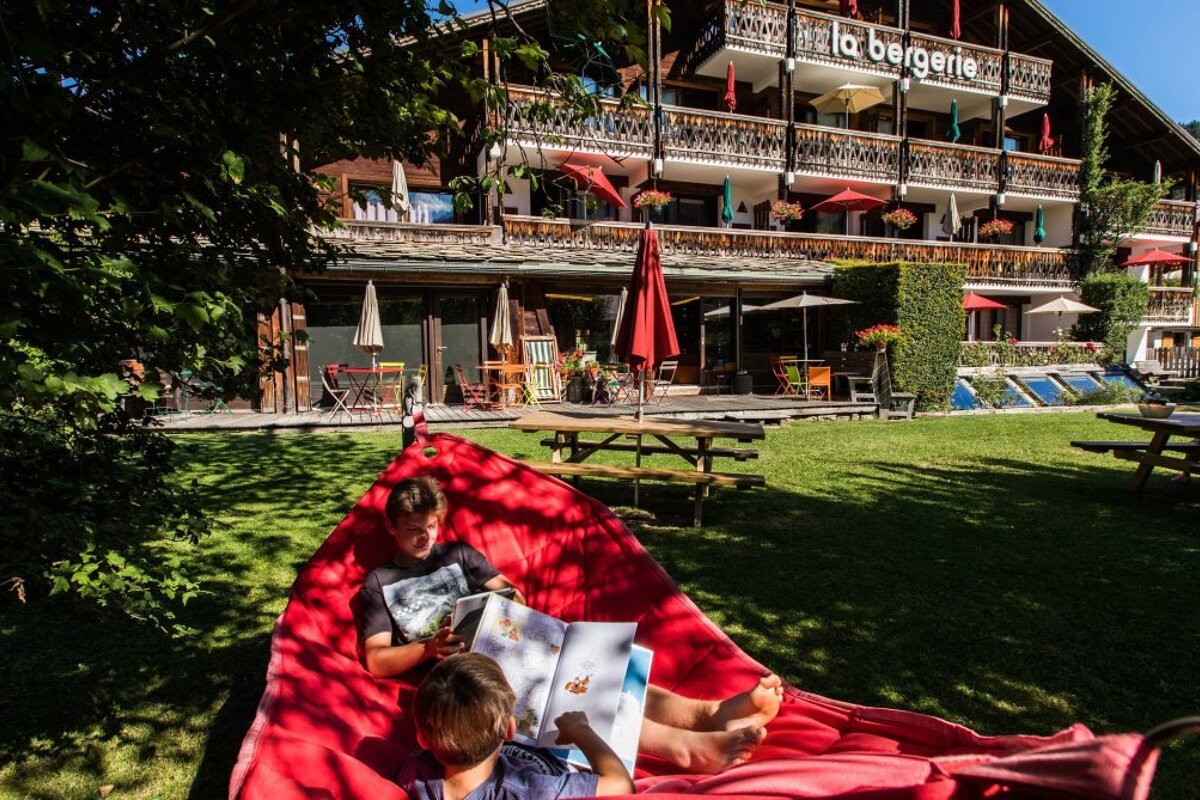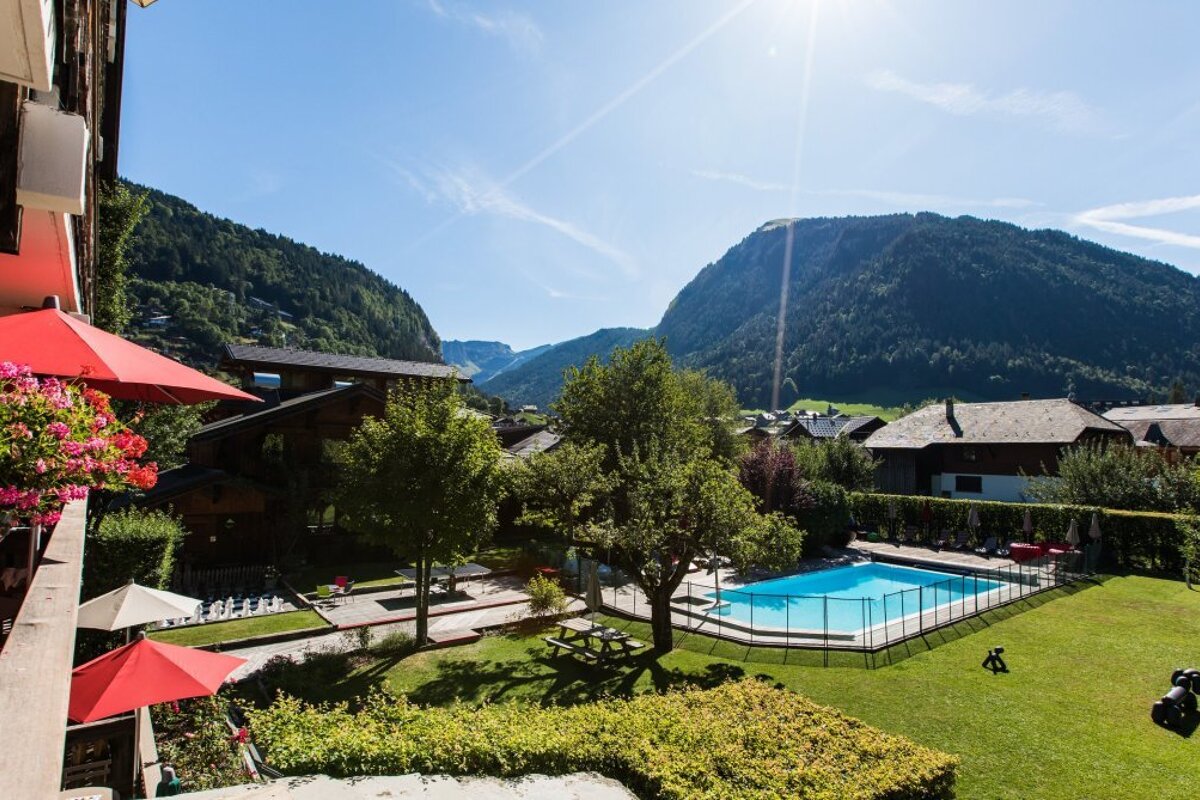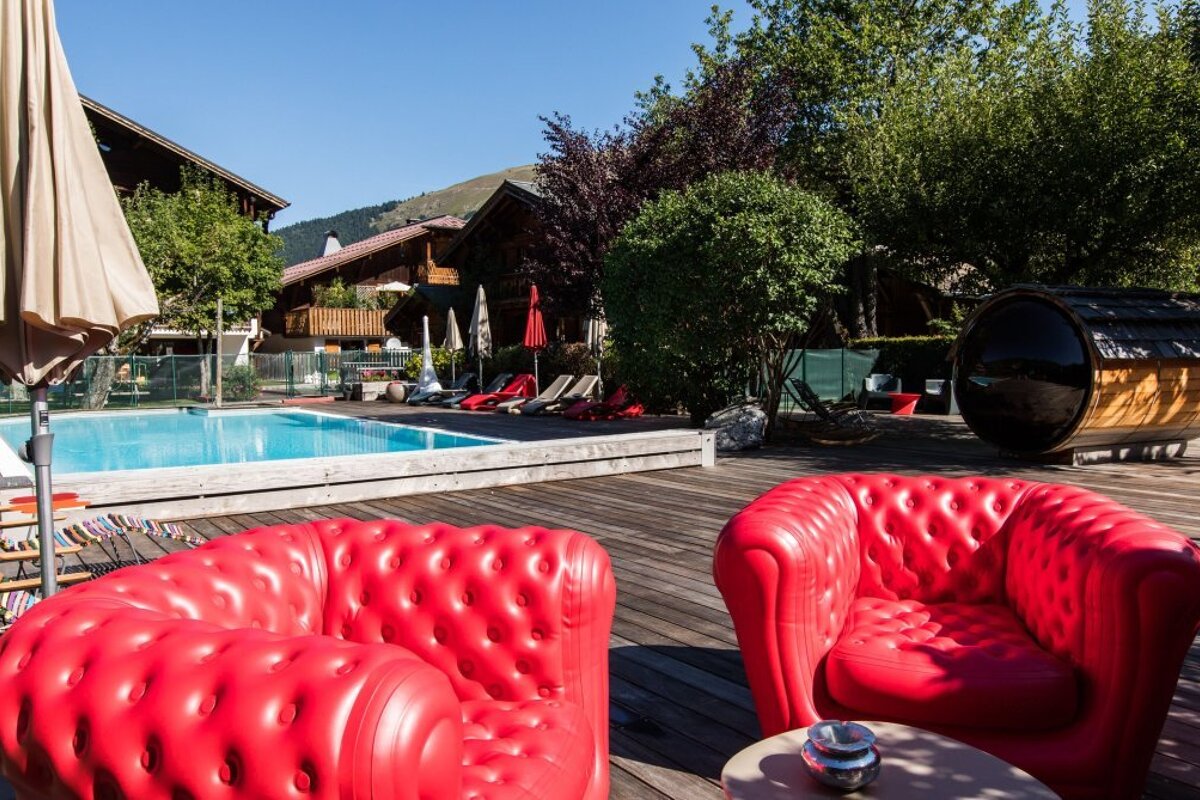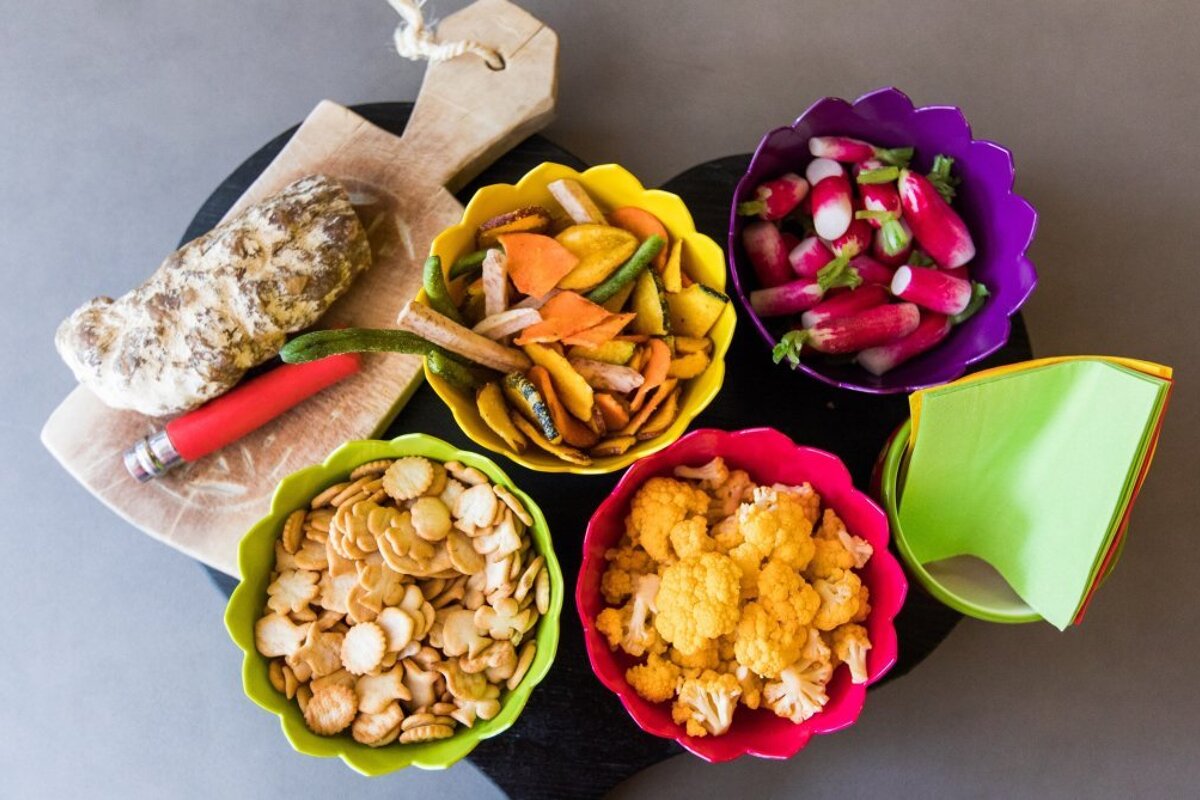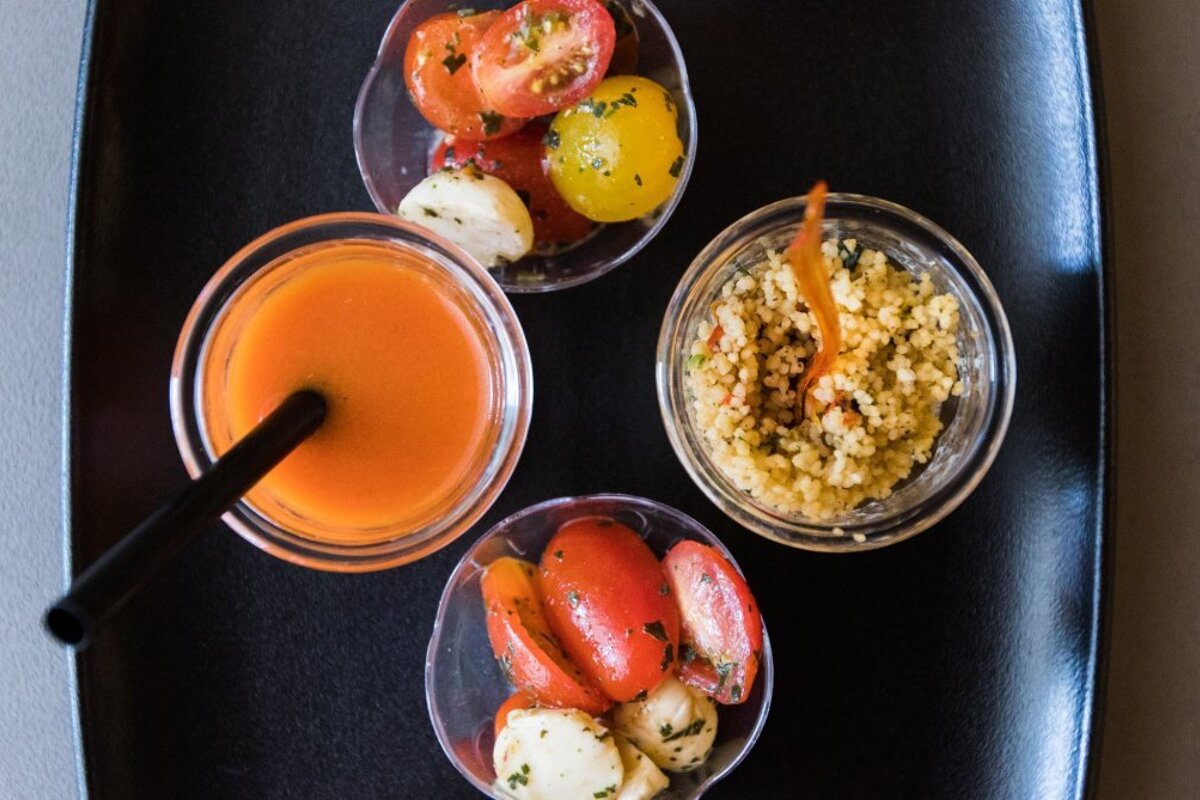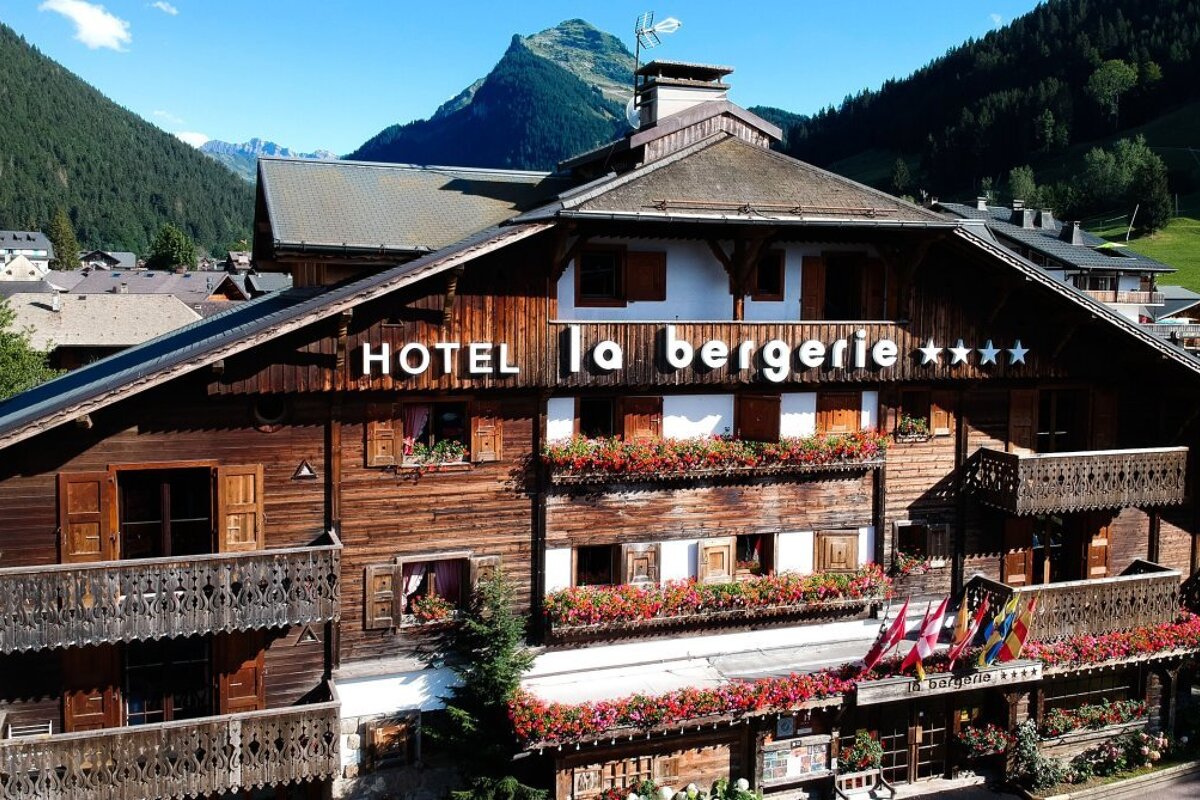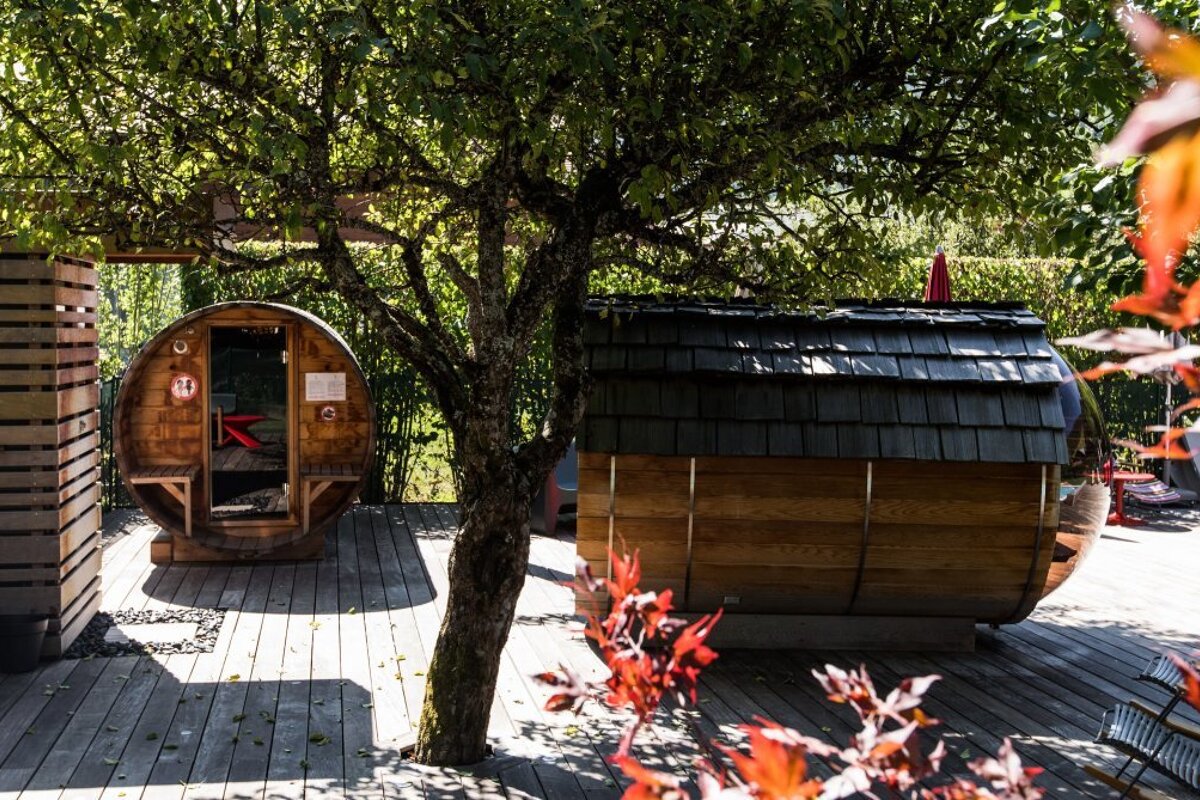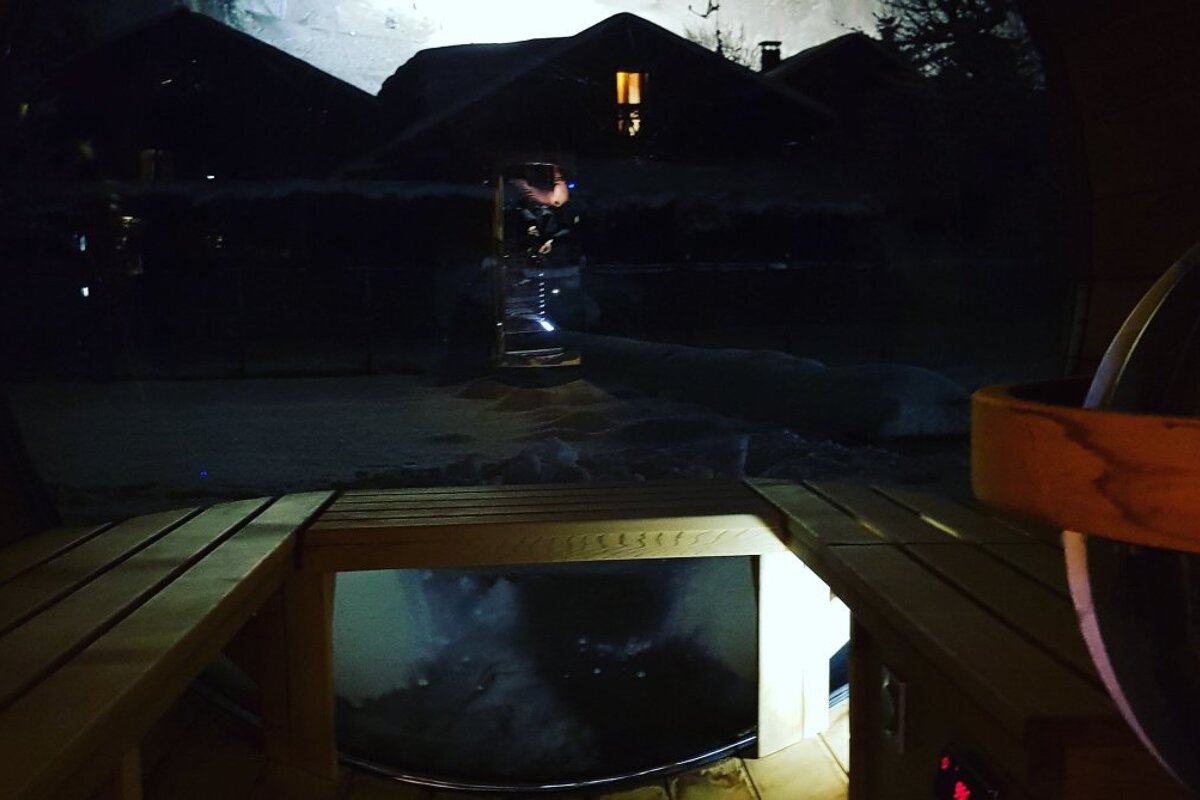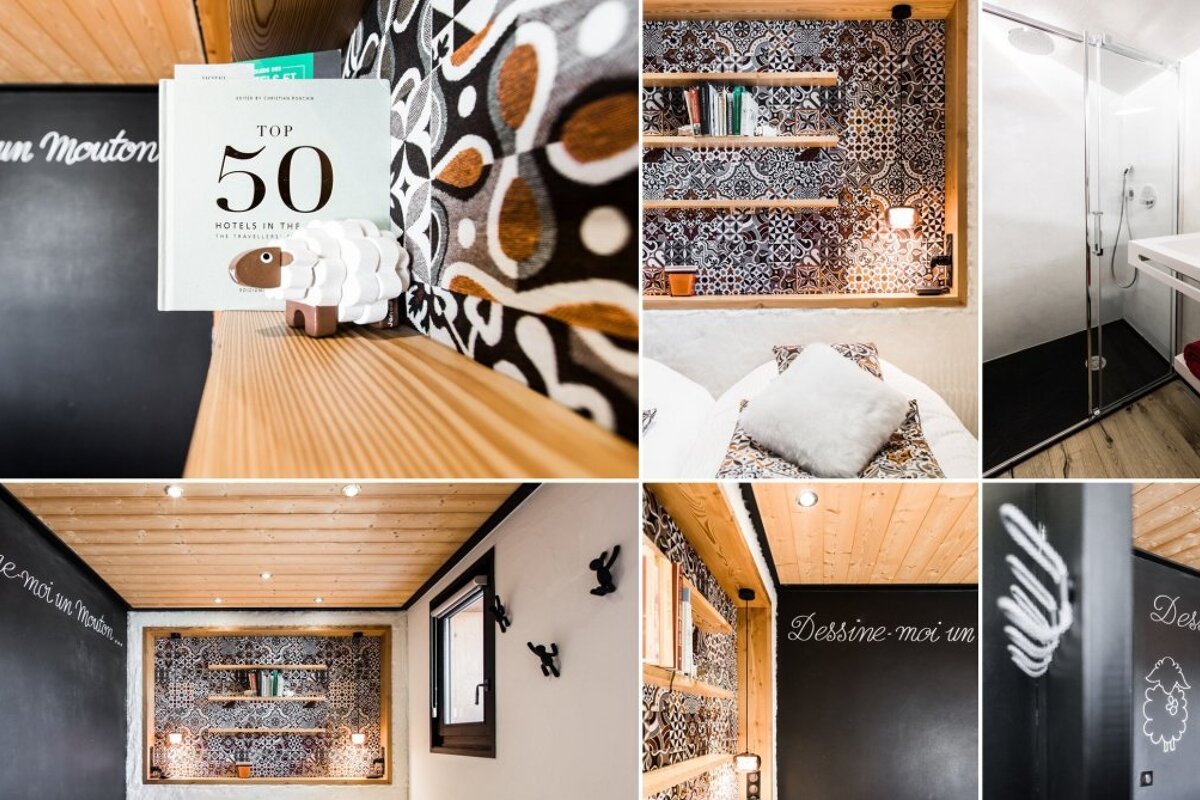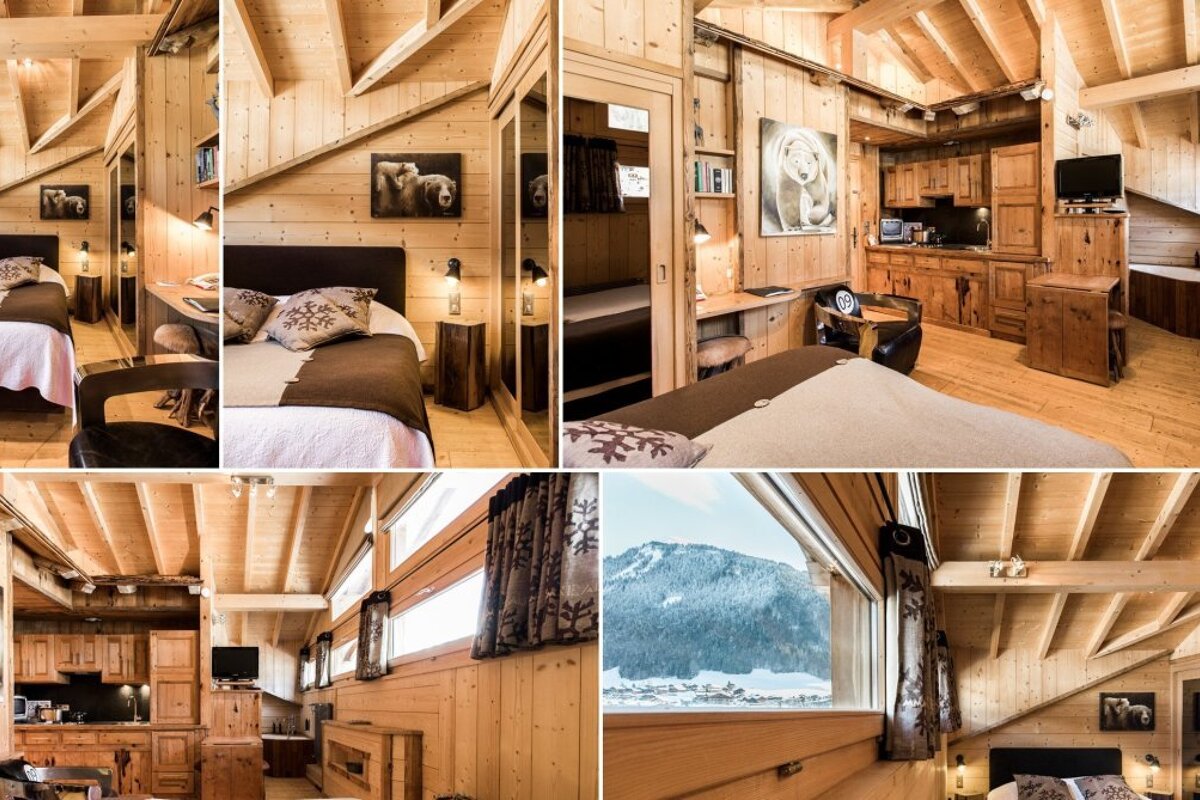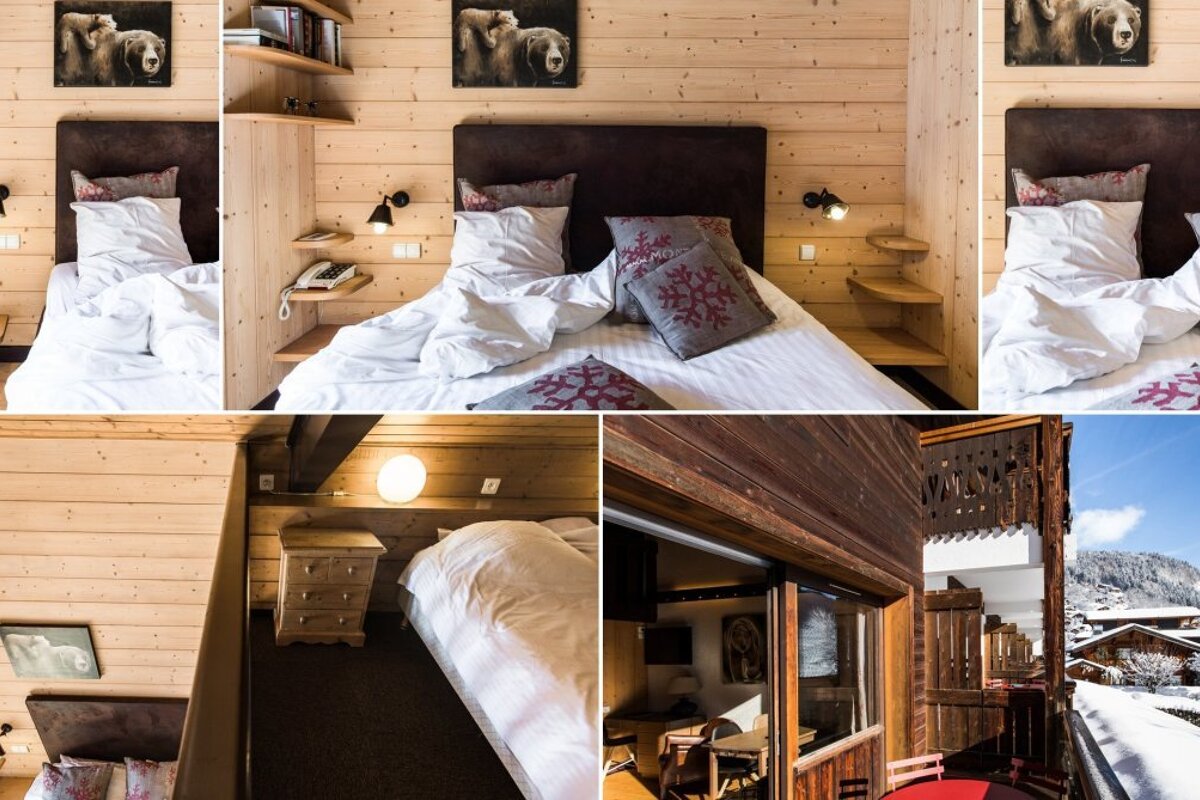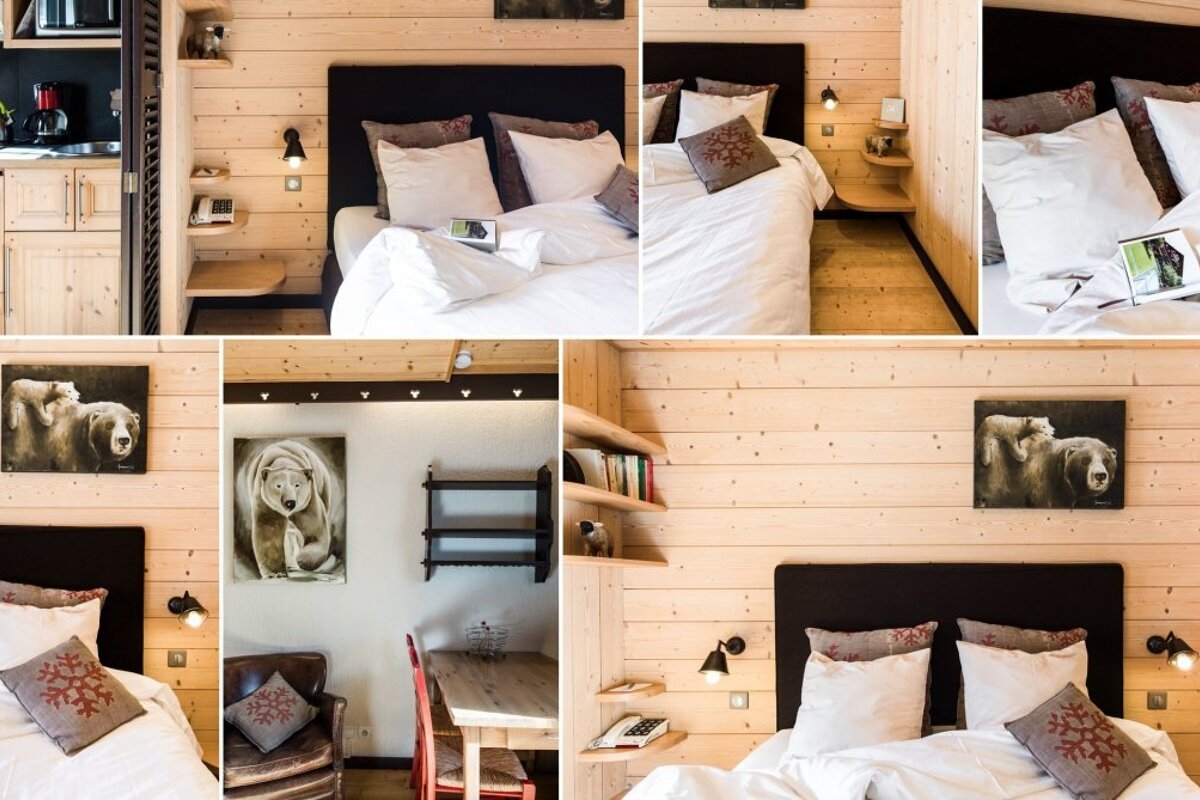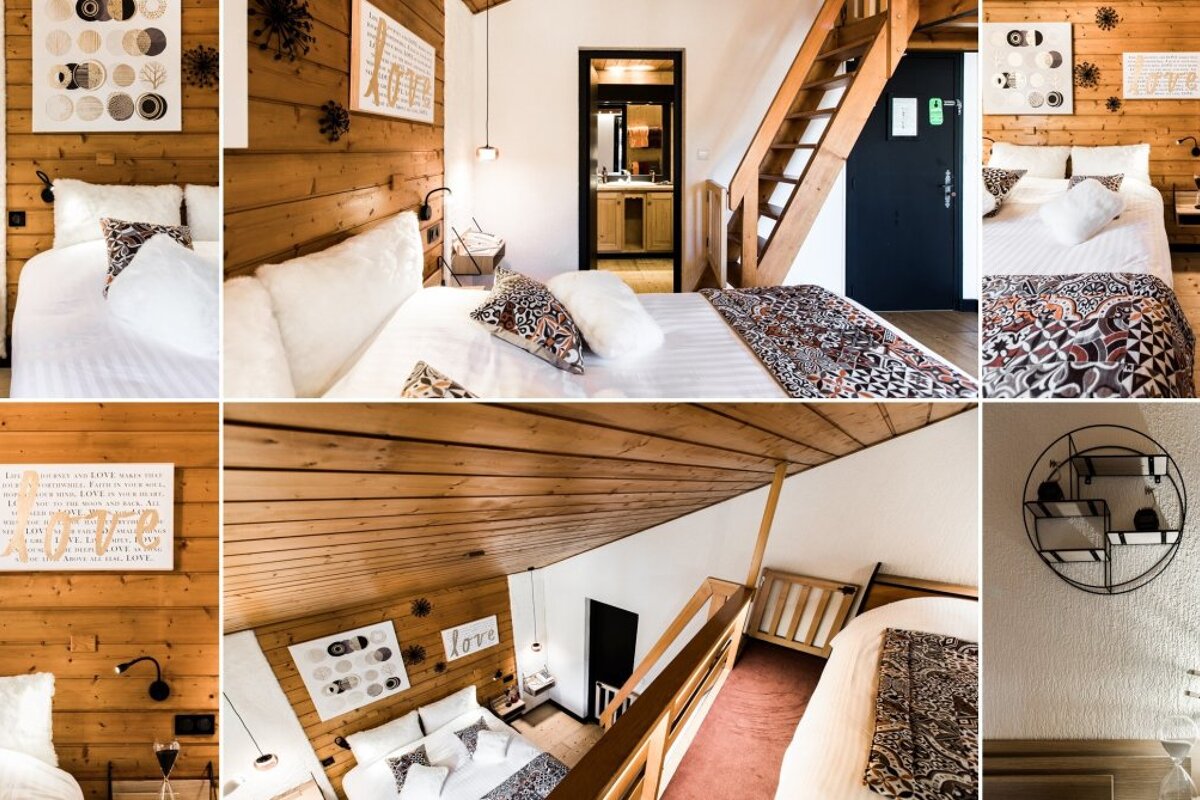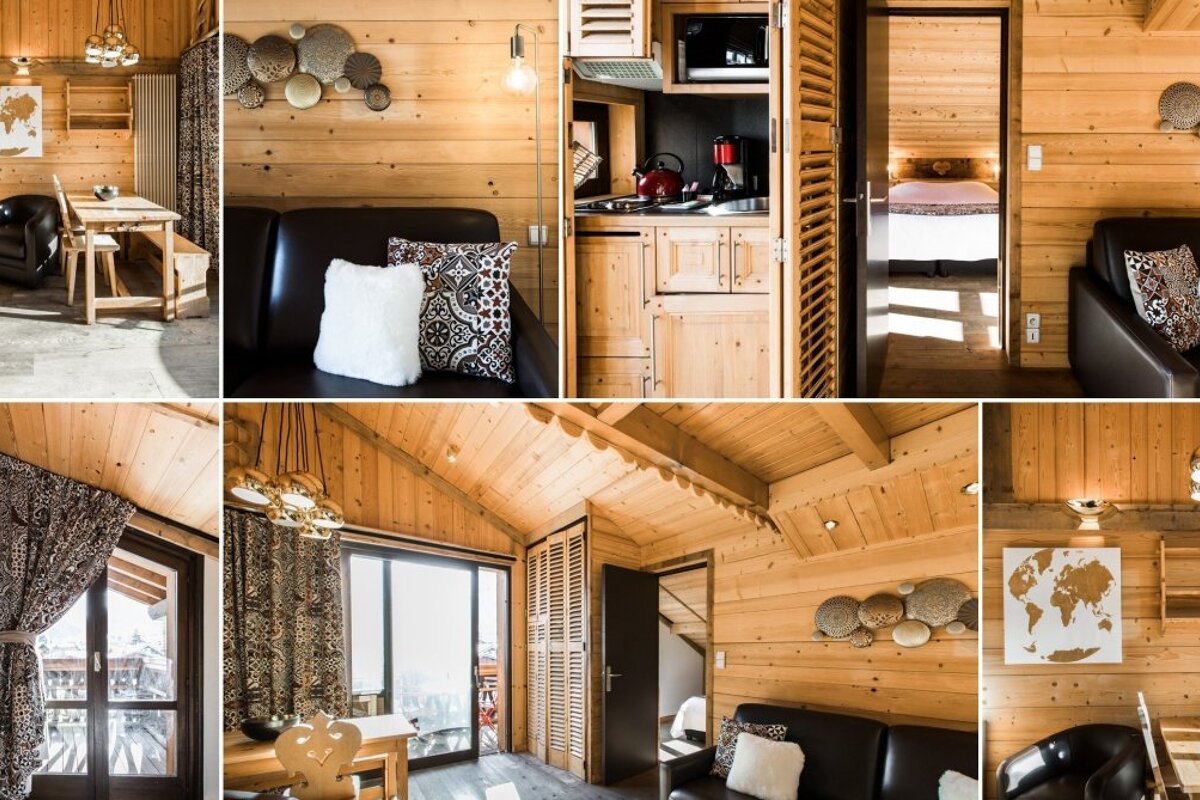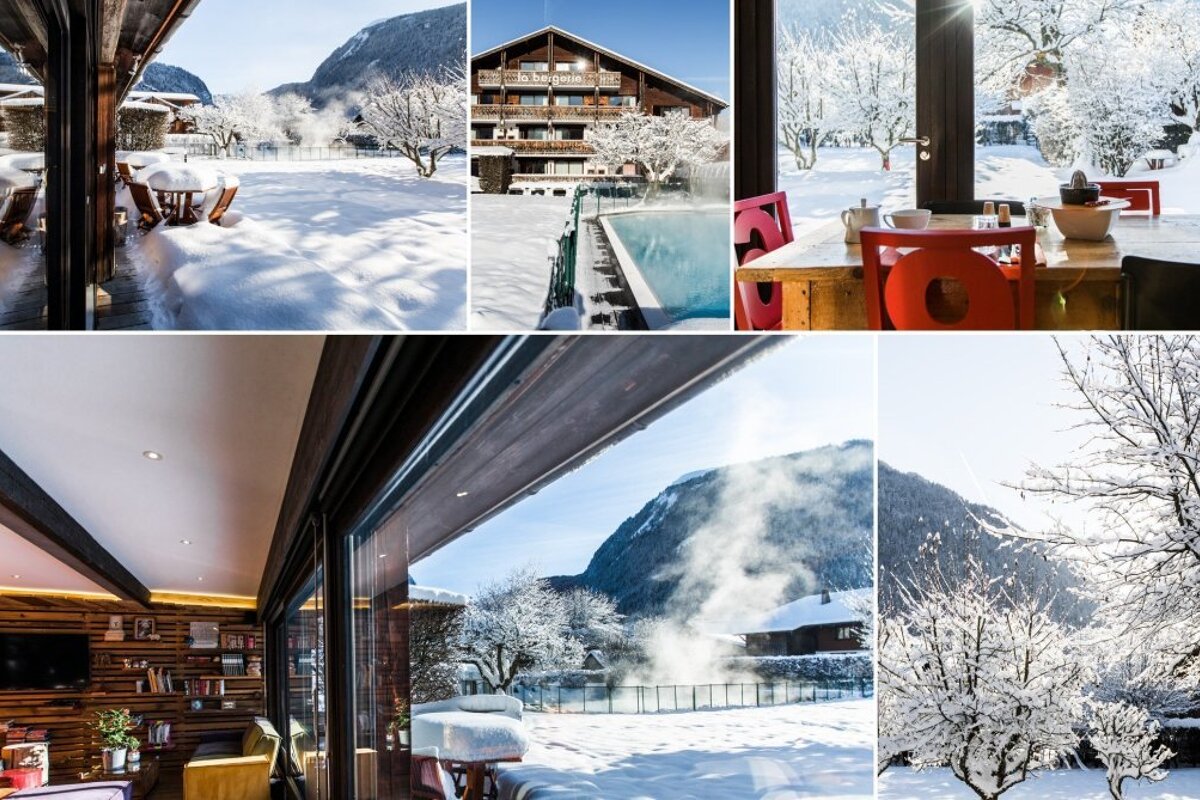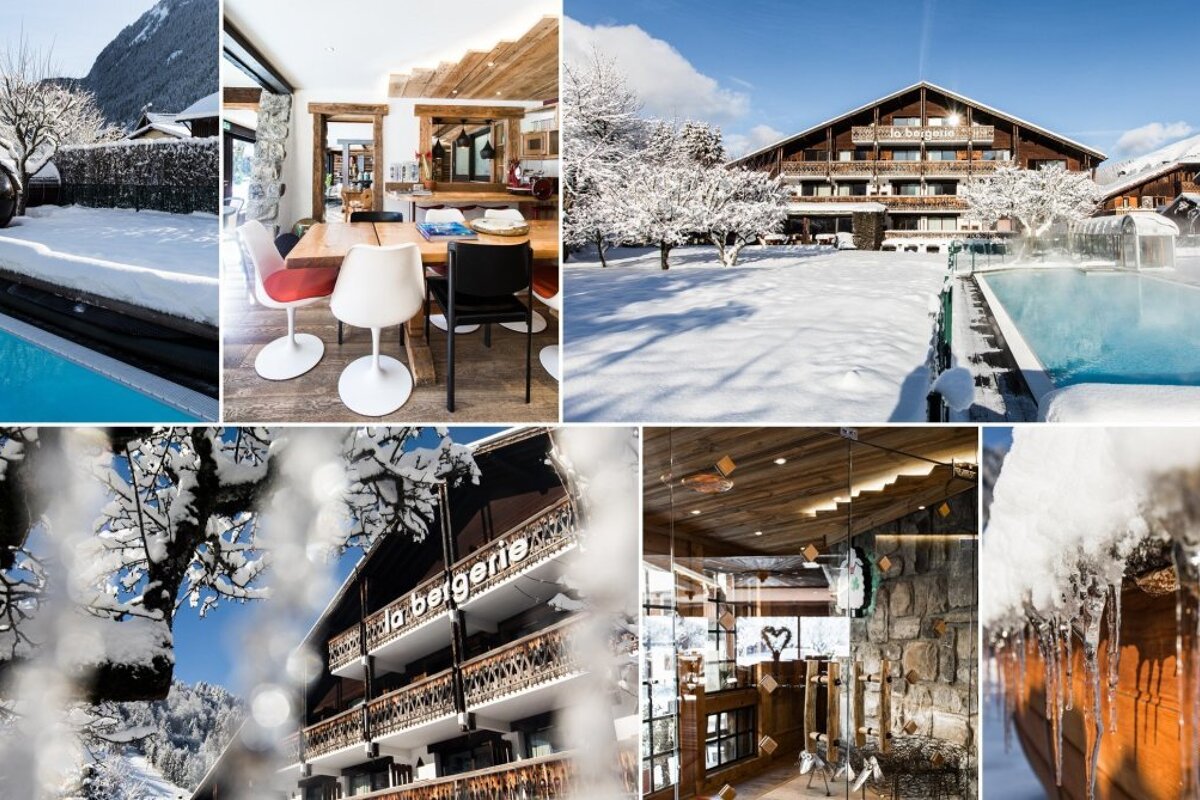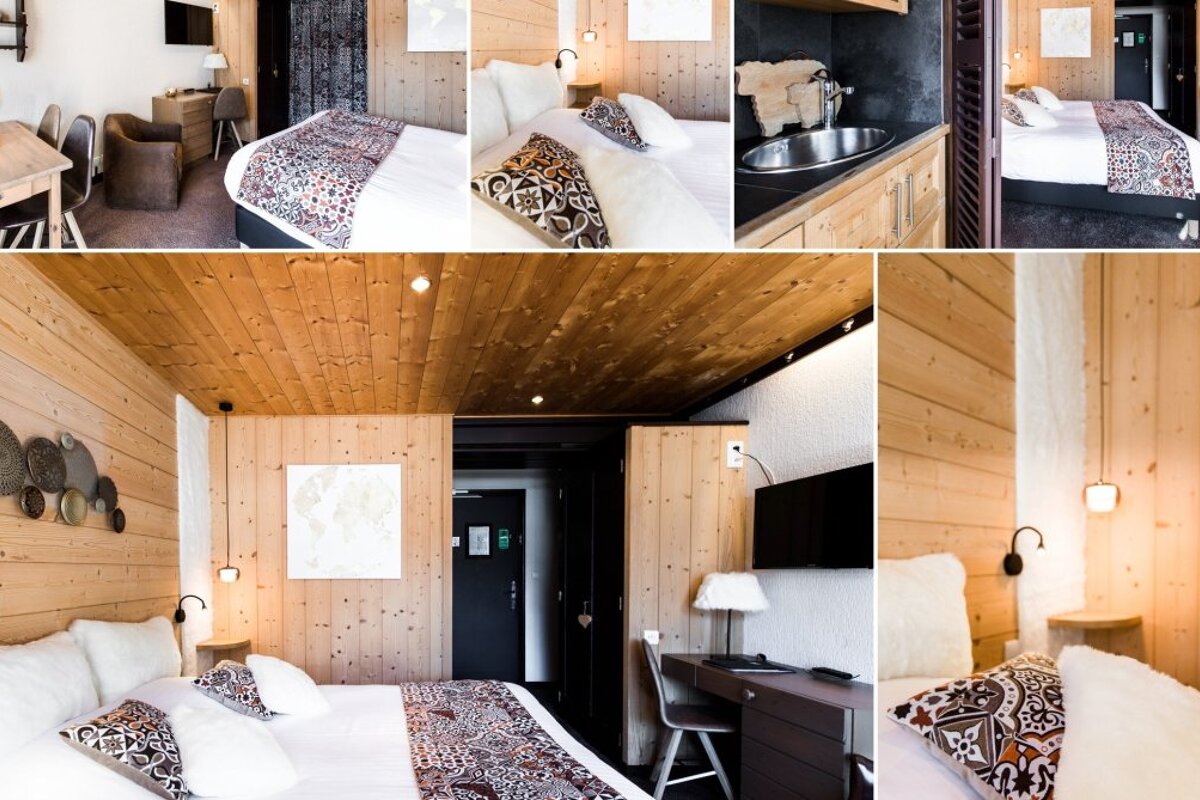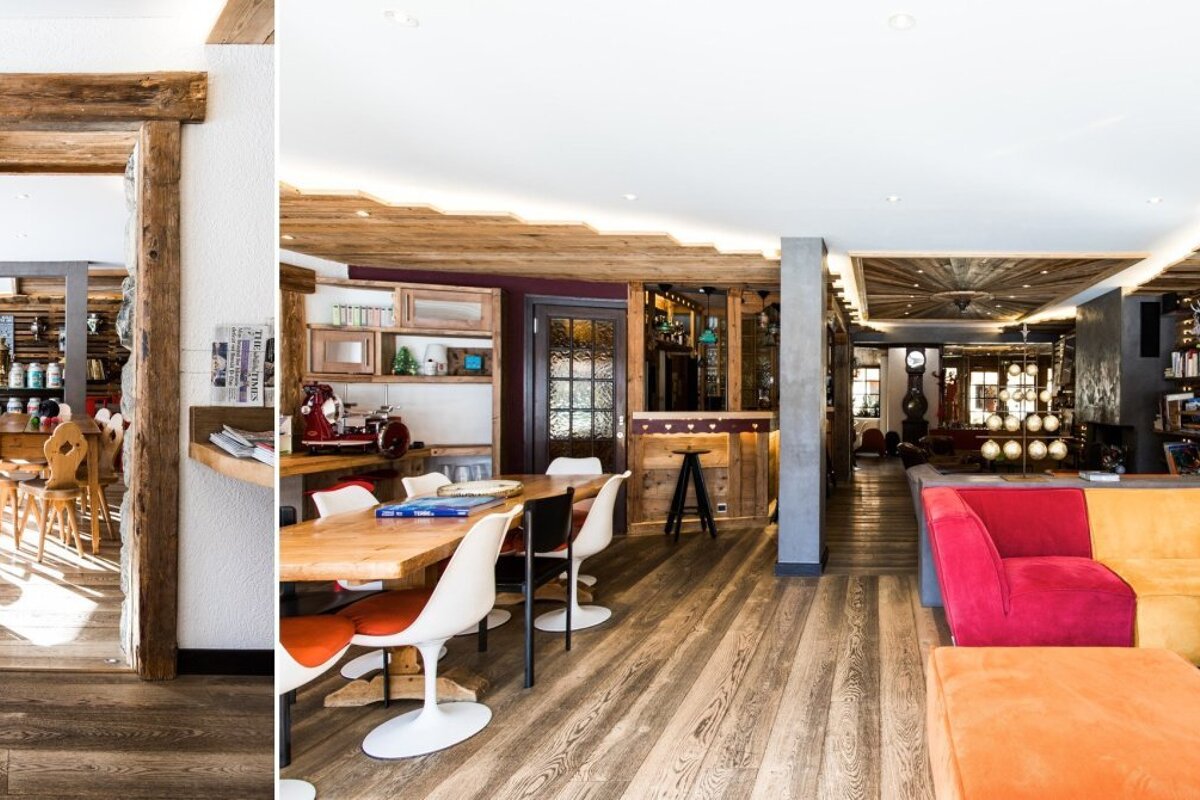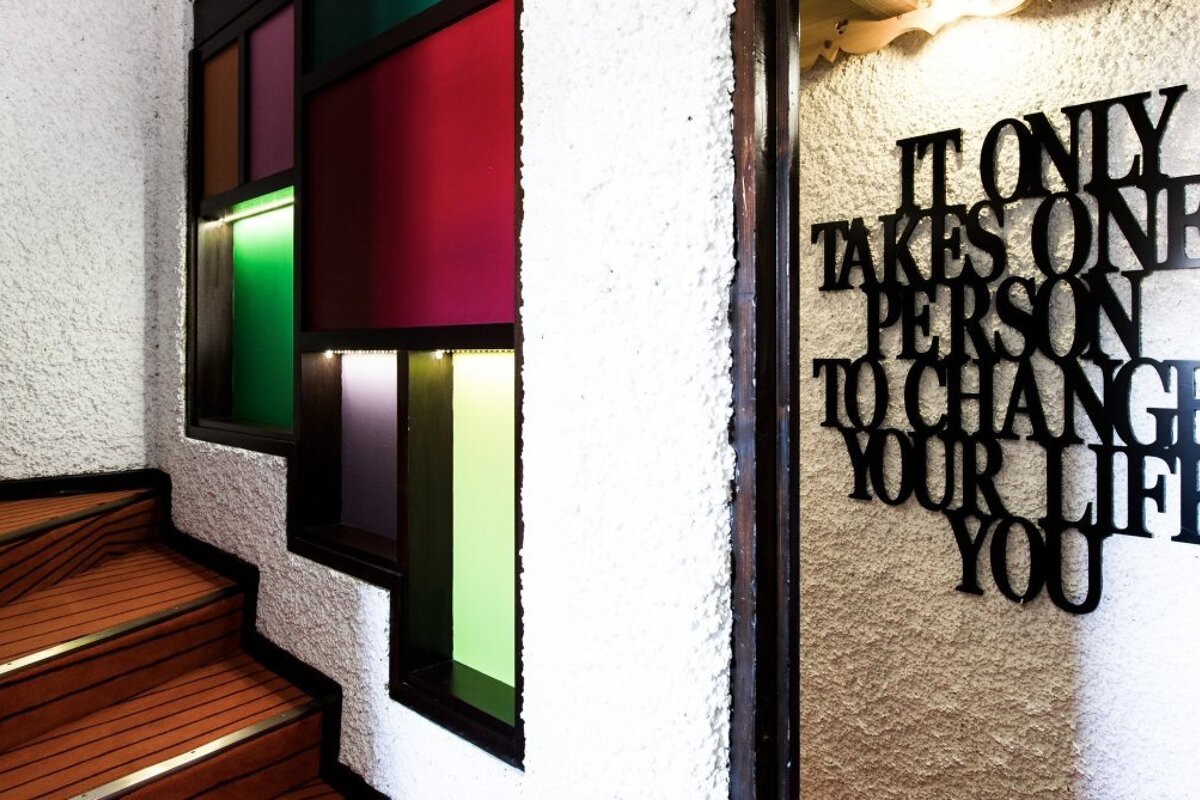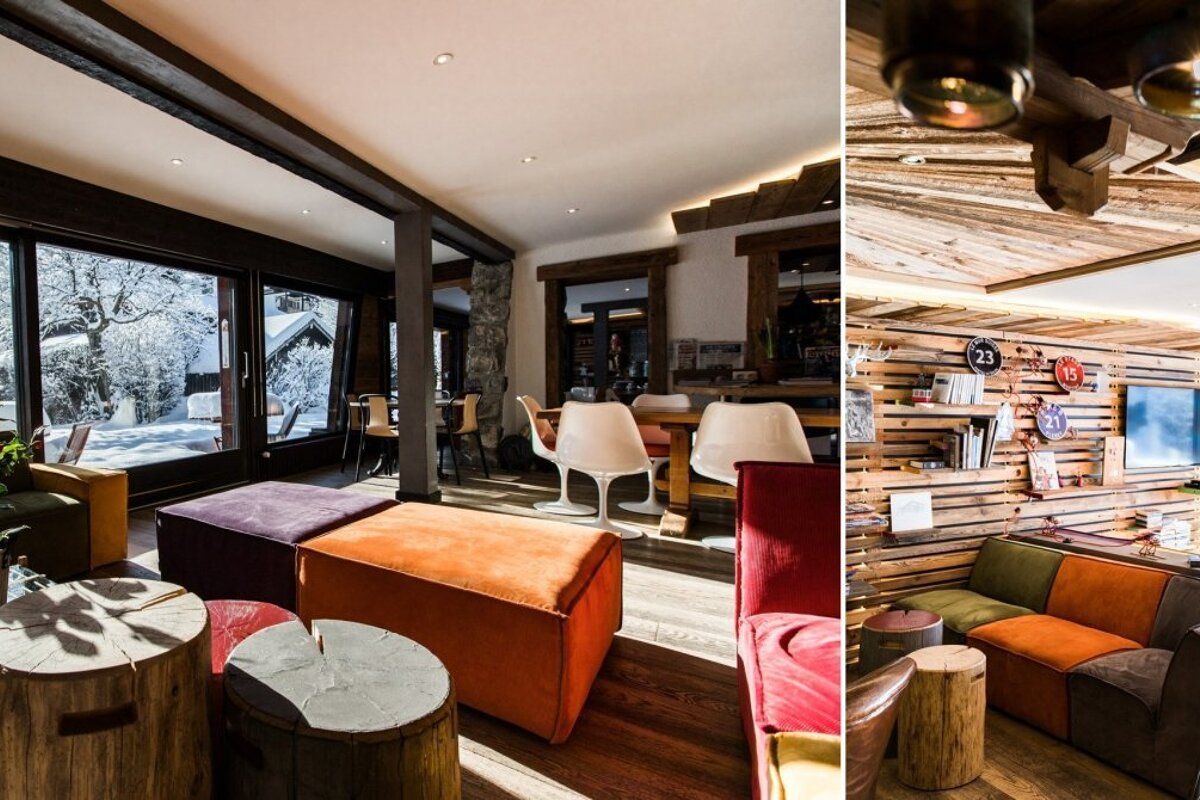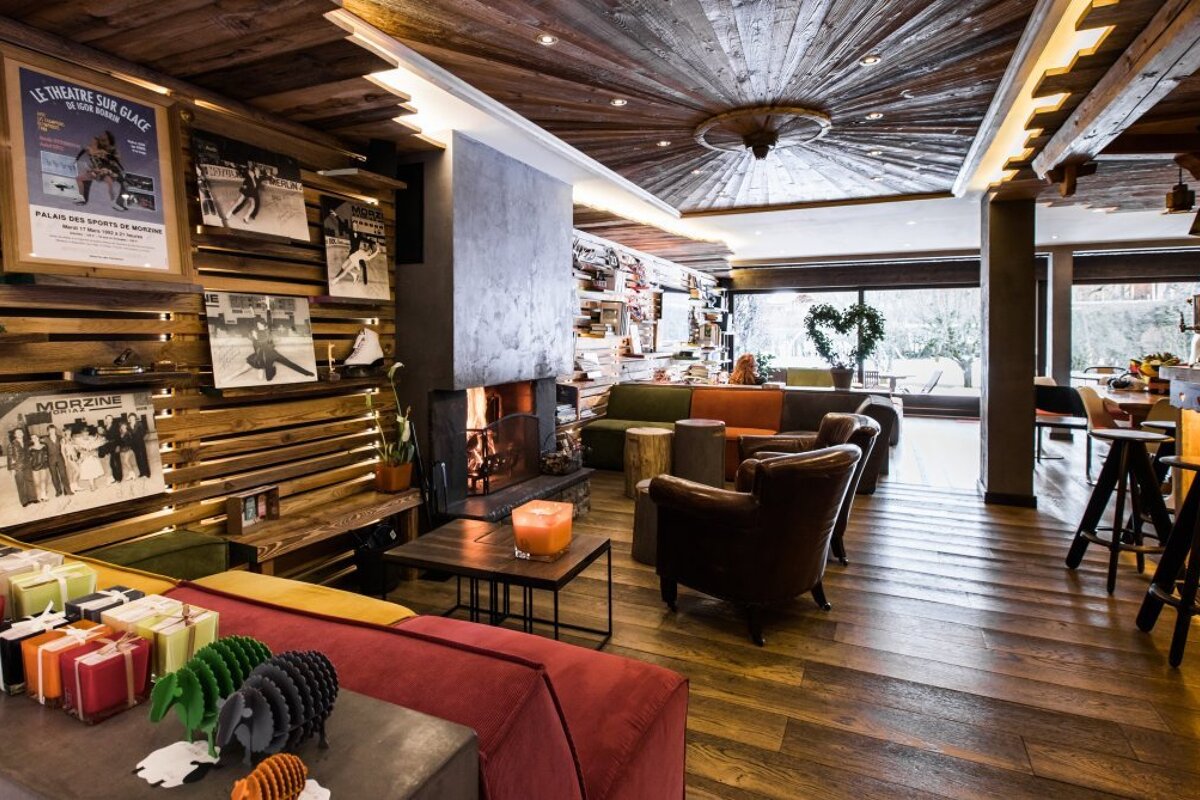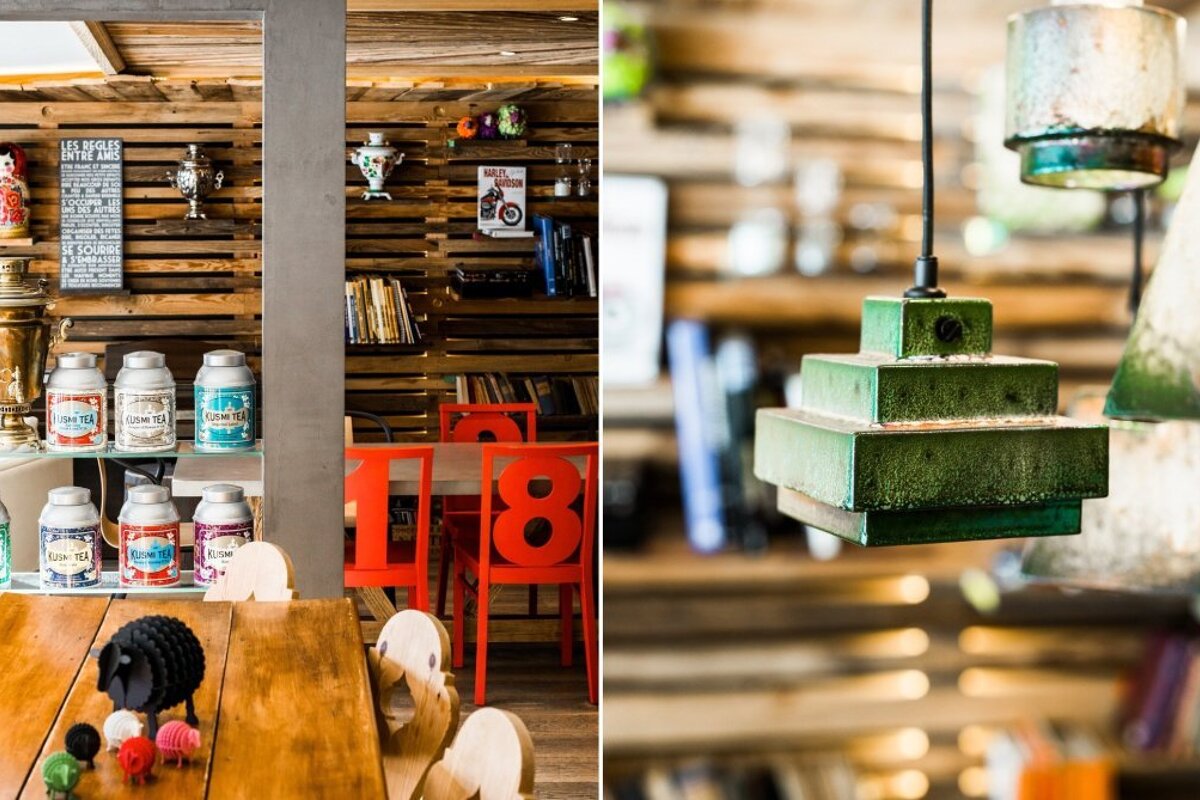 La Bergerie Hotel, Morzine
A quality traditional hotel close to the centre of town with spa treatments
This charmingly decorated 4-star boutique hotel is one of only a handful of Morzine hotels with this accolade. It has a large garden with a heated swimming pool (open in summer and winter seasons), children's play area and trampoline (summer only) and has all the charm of a warm family chalet. The icing on the cake is that when sharing with adults, children U12 stay for free!
All bedrooms except the smallest type come with a kitchenette equipped with hot-plates, microwave, mini dishwasher, sink and fridge. Take your pick from mini "XS" rooms, "M" rooms, duplex or family "L" and "XL" rooms and suites. Children's rooms are also available, which can be used for 2 children with their own bathroom. All rooms (except "S", "PLENEY" and mini "XS" rooms) have balconies overlooking the swimming pool and the beautiful mountains.
Take breakfast on the balcony or enjoy a buffet breakfast in the lounge. At dinner, there is a children's "Table d'hôte" where they can dine together and a separate games room where they can let off steam. For the adults they offer an "Assiette de Caroline", so you can have a set menu at the hotel. As the hotel is in the centre of the village, there are also numerous options to dine in the different restaurants that Morzine has to offer.
There's a sauna, steam room (both outside by the pool), fitness room and a massage area where you can relax and enjoy various beauty treatments. For the kids, the games room offers a children's paradise and in the summer the garden becomes a huge playground. You can use the outdoor pool all-year round, heated according to the season and you're even able to book swimming lessons (in summer only).
The location of the hotel is ideal if you're looking for easy access to the Portes du Soleil and Morzine-Les Gets area, plus it's practically at the bottom of the Pleney pistes in the centre of Morzine too.
There's so much on offer for summer and winter visits, you'll soon be booking your next trip!
Reviews
114 verified reviews by
Worth knowing
The hotel is located very close to the bottom of the Pleney pistes, making it very easy to access Morzine-Les Gets area and the rest of the Portes du Soleil. Recently (in 2015 and 2017), they totally refurbished the ground floor (adding a new fireplace and furnishing the lounge and dining area with colourful, modern furniture and lighting), the pool area (sauna and steam room by the pool), and the basement (new massage room and fitness room).
The Pool
There is an outdoor pool which is open in summer and winter, set in large gardens. It's heated between 26 and 29 degrees according to the season. There is also a sauna with mountain views and a steam room (in a wooden barrel) by the pool.
The Bar
There is a lounge bar on the ground floor of the hotel where you can relax by the fireside in winter. They offer carefully selected wines and a range of Savoie or Morzine artisanal beers to choose from as well as cocktails, fruit juices and sodas. Or for the non-drinkers there's a great range of teas available too.
The Restaurant
There is no restaurant but you can dine at the hotel! Enjoy your breakfast either in your room or a buffet breakfast (homemade jam, cheeses, ham and bacon, different kinds of bread...) in the lounge area. Sometimes during the week, there are "Assiette de Caroline" evenings for the adults, so that they can enjoy a set menu at the hotel. During high season and summer they serve a "plat du jour" at lunchtime, this is available in the garden or inside. In fact, at La Bergerie, it's like a family or friends home: it's not a restaurant but you can eat!
Visitor comments
"It is a fantastic location in the town within 3 minutes walk from La Pleney telecabin lift. The staff are so helpful and kind and the hotel is clean and tidy. I very rarely say this but we would definitely go back!" -

Trip Advisor
"The room was spacious and with a lovely wooden paneling on the walls. The owners and staff are very friendly and helpful. They have created a very welcoming atmosphere for guests and families." - Trip Advisor
"Wonderful Chalet Hotel So friendly" - Trip Advisor
Check-in Time
Check-in Time: 16:00, max 23:00
Check-in Arrangements
The hotel will do their utmost to ensure that your room is ready as quickly as possible when you arrive. As a rule, however, rooms are available from 4pm. If you have a late arrival time (after 11pm), please let them know so they can make arrangements for when you get here.
Check-out Arrangements
Please vacate your room before 11am on your departure date. It may be possible to keep your room until 3pm, depending on availability and exclusively upon request. Surcharge: €50.
Directions
If you are travelling by car from Geneva, take the E712 at Etrembieres (France) and come off at the A411. Continue on the A40 to the Avenue des Lacs/D304 in Scionzier. Continue along the D902B to Cluses then follow signs for the D902 and the D338 to Morzine. Follow the D338 and turn into the Route du Telepherique road in Morzine. The nearest train station is at Cluses around 30km away.
Location